What to Wear on a Warm Summer Day?
"Aren't you too warm?". That question you always get when wearing a jacket on a nice summer day. The answer is, no, if you're wearing appropriate pieces for the weather. In reality, a linen jacket or perhaps a lightweight cotton jacket with a weave that breathes well is easily a lot more comfortable than having no jacket at all. It insulates you from the sun keeping you cool and, of course, keeping you on top of the style game. So, really it all comes down to having the right clothes for the weather and you'll be even more comfortable than the guy in shorts. Furthermore, most summer cloths have quite amazing textures that create one of the best-looking casual outfits when combined properly.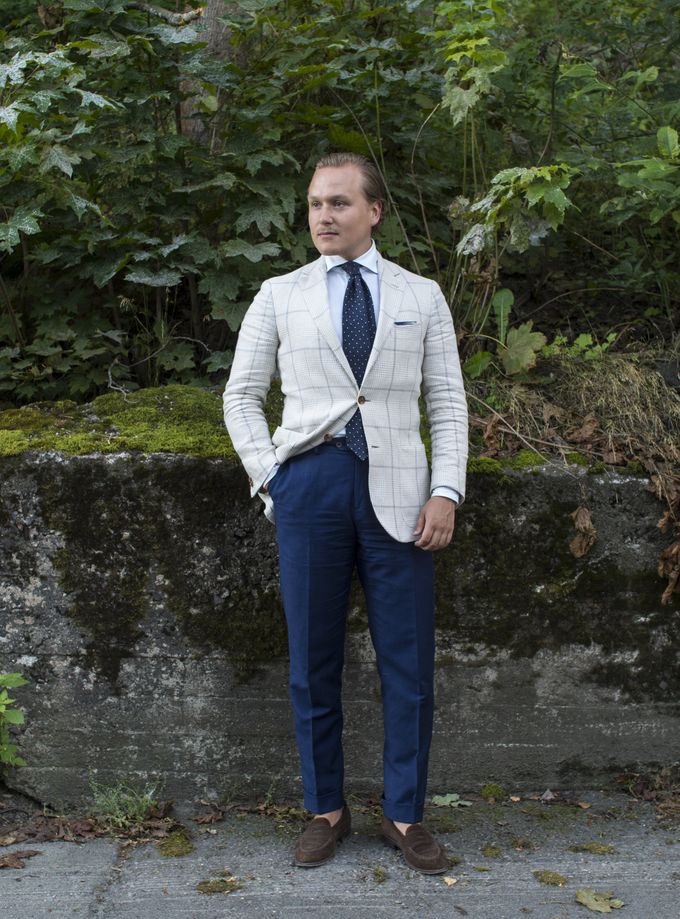 So, the cool pieces in these pictures include a linen jacket from SuitSupply (Havana fit), shantung silk tie from Berg & Berg (dat texture), linen contrast border pocket square from Viola Milano, white lightweight chambray shirt from Luxire, braces from SuitSupply, linen trousers from SuitSupply and suede loafers from Septieme Largeur.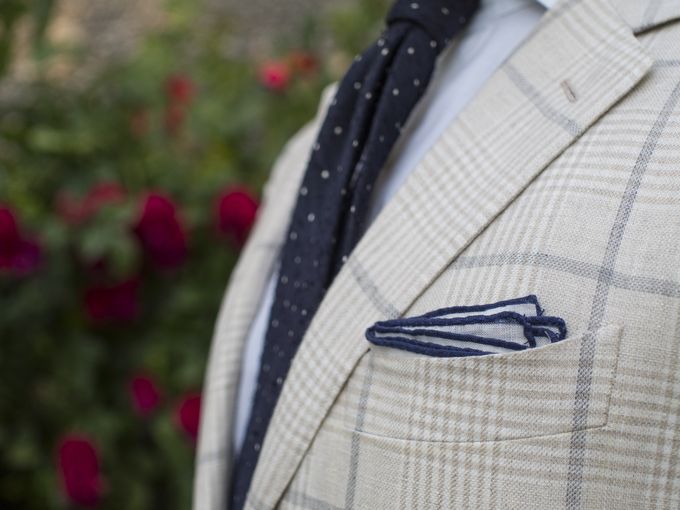 A simple pocket square usually does the job in an outfit like this. Make sure it has enough texture if you're wearing a linen jacket, for example.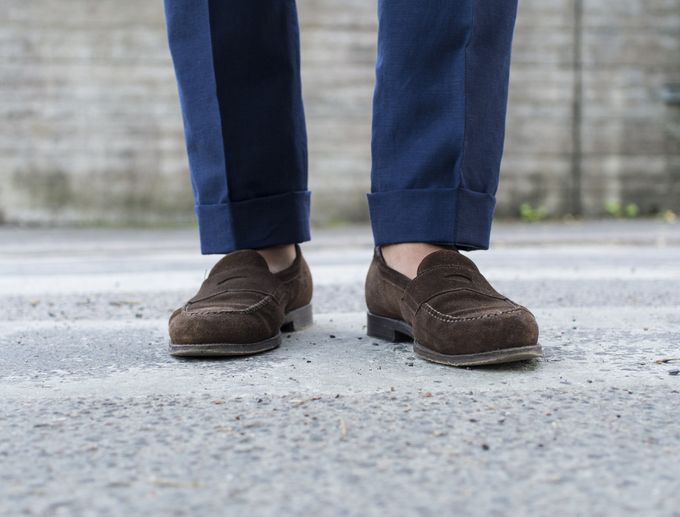 And finally, suede shoes are never wrong during summer time. When you're wearing something a bit more summer ish and casual like I am in this occasion, suede is pretty much a must.