Wide Zig Zag Silk Knit Ties from Shibumi Berlin
Knit ties are cool. And when I say knit ties, we all know there is a large variety to choose from. One of the knit patterns stands out though, and that is the zig zag. An interesting pattern that is mostly used for silk knit ties and has lately grown more popular in the menswear scene. It is the perfect knit tie pattern to be worn in the more formal outfits and in my opinion is simply fantastic with those more casual suits. And when I say more casual suits, I'm talking about summer and winter suits both - a silk knit tie like the one here can easily be used around the year, from linen to wool flannel.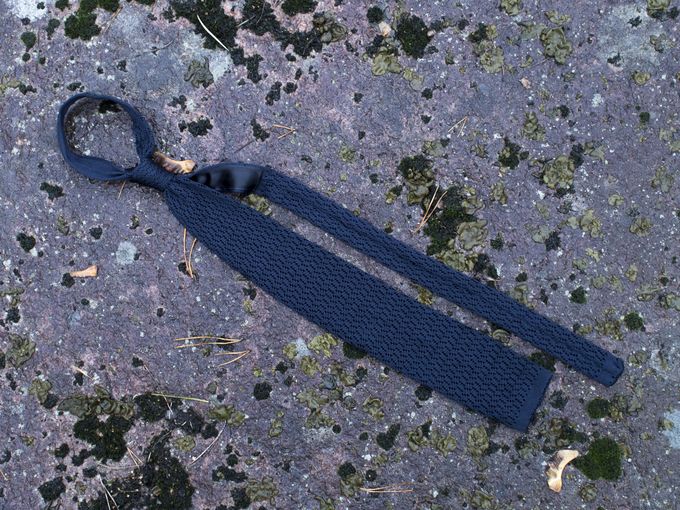 I've long wanted to try Shibumi Berlin's wider zig zag knit ties, and now I'm quite happy I can finally review one for my readers. On top of capitalizing on the pretty zig zag knit pattern, Shibumi has created some timeless colors in a wider 3" width, something I found to be just fantastic. The normal 2.25"-2.5" doesn't really cut it if you want to use your knit tie with a suit, and even if you're wearing a sport coat and some sort of formal ish trousers a wider knit tie will always look a little bit better in my opinion.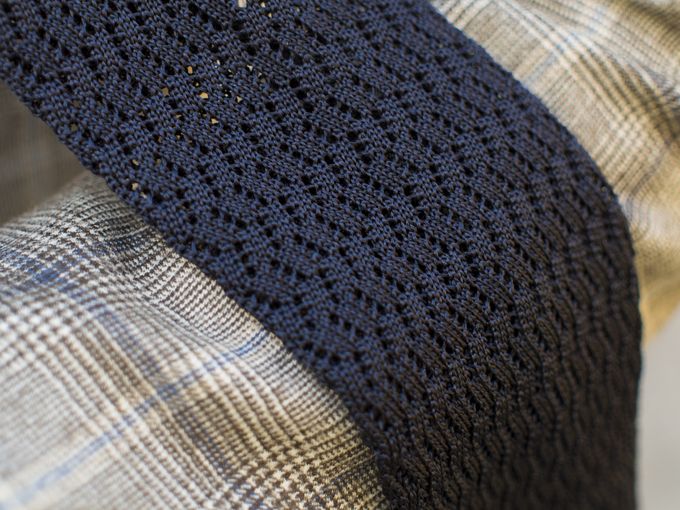 So, from Shibumi's zig zag knit tie selection the one pictured in this post is the navy one in the 3" width. Other 3" wide ones include the copper one, the forest green one and the rust one. From my experience with the navy one, I can say these ties are beautifully finished and have a pleasant thickness to them. The zig zag pattern is really the "hero feature" of these items, but I have to mention the very reasonable 65 Euro price as well. Similar products tend to go for considerably higher bucks, and they're not even in the optimal width.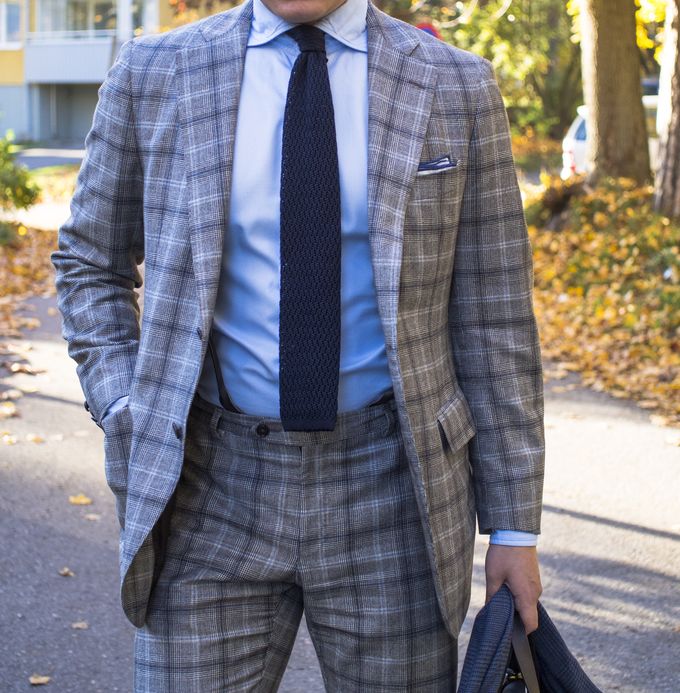 And lastly we have an action shot of me using the item. Paired with a bold flannel suit, the subtle zig zag pattern is utilized to the max here. It calms the overall look in its unicolor look, but still adds some interesting texture to the look. A totally plain tie would look a little out of place in this outfit, being too "clean" for a rough flannel in this sort of check pattern.