Wildsmith Sloane - English Cap Toe Oxfords In Review
Black cap toe oxford. The most formal dress shoe there is, the ultimate power shoe. Despite being one of the most important pieces of a well-rounded and versatile wardrobe, it has been missing from mine. Now, I knew I would be needing a pair very soon and had long been going through different options. The shoes I was considering were Crockett & Jones' Hallam (Seriously, who takes these pictures?), Wildsmith Sloane and a couple different Carminas from Skoaktiebolaget.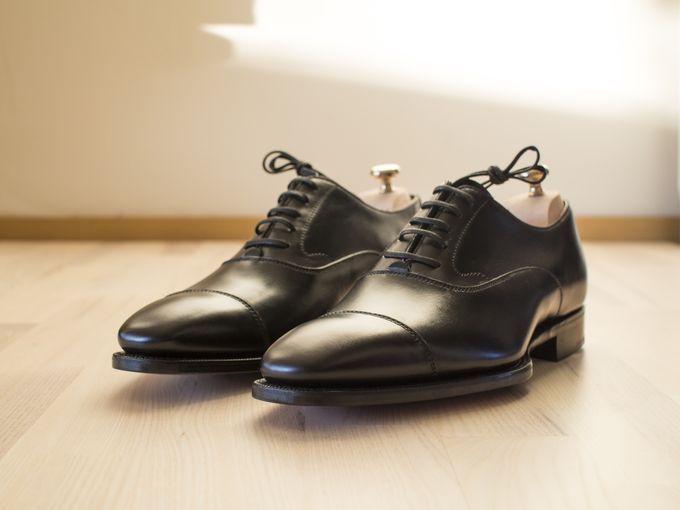 Originally I preferred the Hallams and the nice and sleek 348 last, but after buying my second pair of 348 last shoes lately I started feeling I wanted something different. Also, I wasn't so sure it was the shape I wanted in my black cap toes. In the meantime Skoaktiebolaget's alternative had been sold out in my size and the time I'd be needing these was getting closer so I was forced to look elsewhere. Now, the reason I had not been terribly excited about Wildsmith's Sloanes were the pictures on their website (the used last, 283, seemed to have a way too wide tip). Pictures never really tell the true story, but due to never having seen these in real life I wasn't sure if they were for me or not.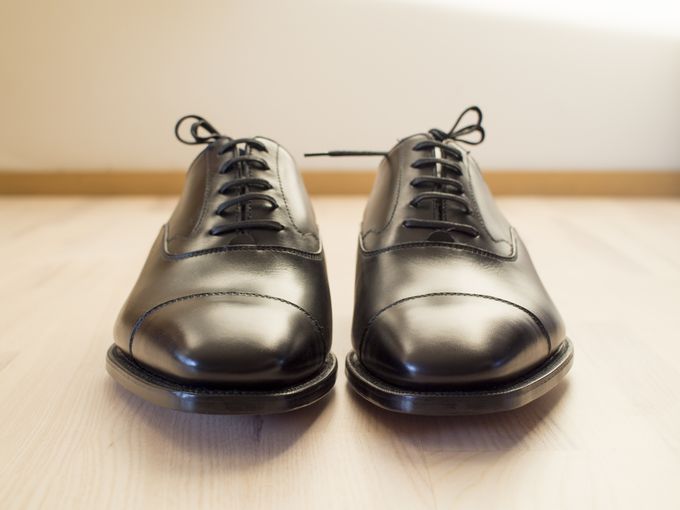 After seeing some user pictures on Instagram and on a Finnish style forum I started changing my mind, even though they still seemed a bit wide from some angles. Returns are there for these situations, and as my "deadline" was approaching I decided to order a pair to see them with my own eyes. Upon arrival it seemed as these user comments were right - the shoes are truly beautifully shaped and have just the right amount of aggressiveness and sleekness.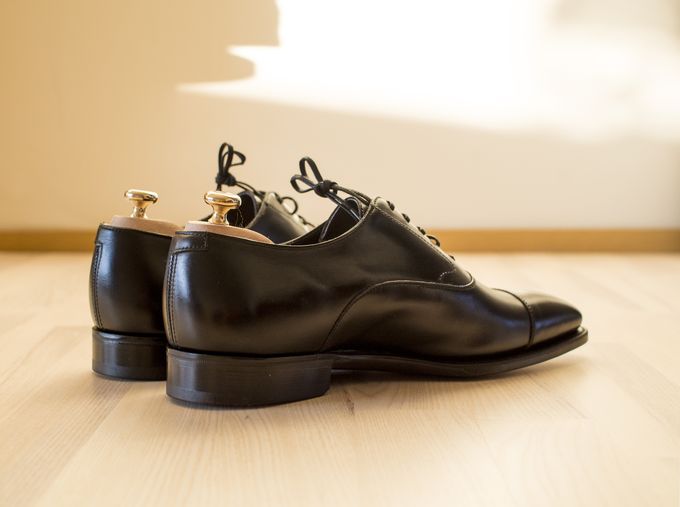 So, sending them back was out of the question. On closer examination it's not just the good-looking shape that is wonderful about this pair though, the leather used feels very good. The sort of thick but soft, kind of buttery feel that you get in the very best shoes. All the details are well-made and the soles have been painted with precision. This is naturally what you'd expect from handmade shoes at this price range, but it's great to see Wildsmith seems to be what it promises. Fit wise the 283 is pretty true to size with lots of room in the tip of the shoe due to its slightly elongated form.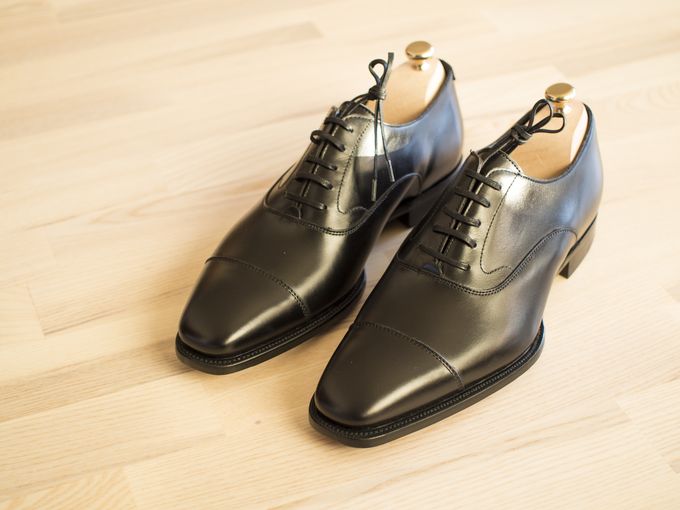 So, I'm happy with my purchase (Wildsmith's winter sale, still on, was a neat little reduction in price as well) and have finally got my black cap toes. Being the most formal shoe and only really worn with a formal suit, I wanted mine with a rather chiseled toe and a more sleek shape than my other shoes. The final big purchase coming up will be brown cap toe Oxfords. Those I will prefer with softer lines for them to be a bit more versatile.