The good thing about this time of the season is that you can still kind of wear most of your colder season suits and other pieces, especially if their colors are also kind of suitable for spring. Furthermore, you can help these winter pieces a little by combining them with some fresh spring and summer season accessories. In this case, I've taken my Vaatturiliike Sauma flannel suit and combined it with a lightweight cotton pocket square, lightweight merino wool scarf and loafers.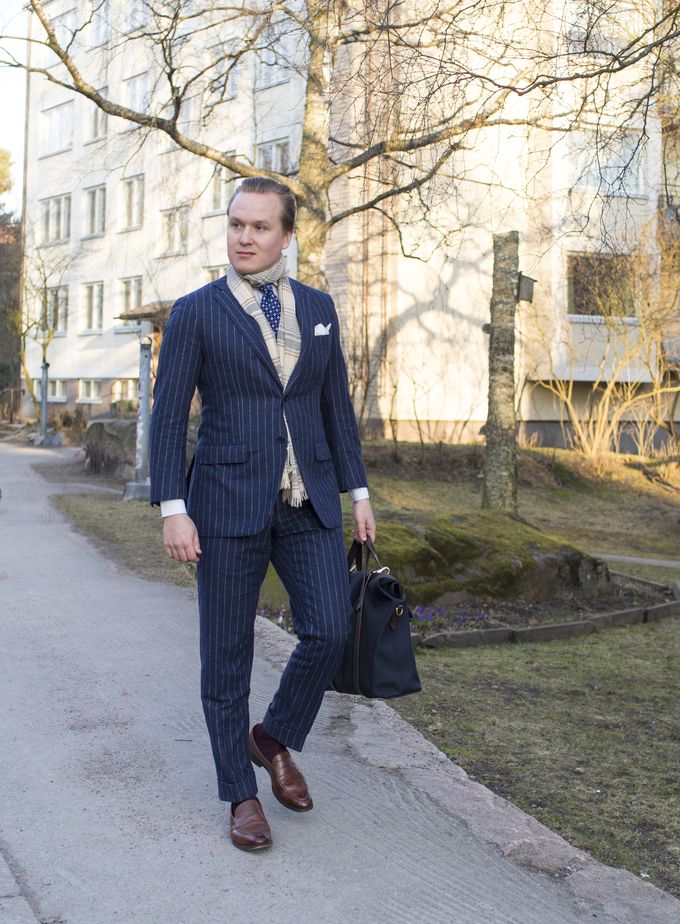 The suit is from Vaatturiliike Sauma, shirt from Sonrisa, scarf from Berg & Berg, tie from Berg & Berg, pocket square from Drake's London, braces from Viola Milano, socks from Pantherella, shoes from Cheaney and bag from Mismo.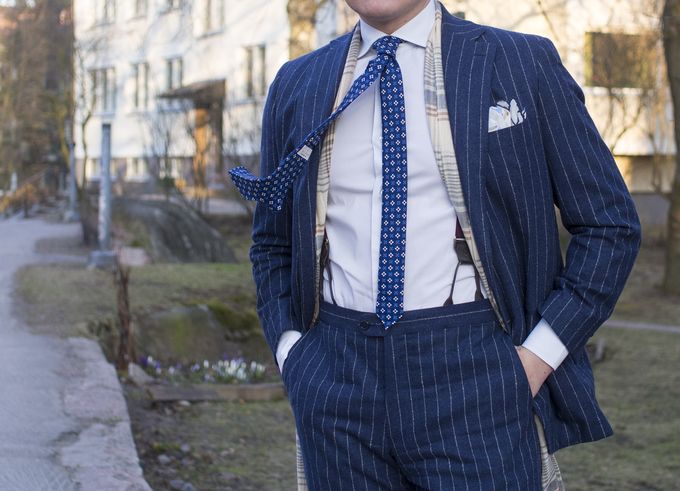 Even if you're wearing flannel, the classic dark blue and cream combination works well in a spring context. And for some extra swag, this particular look has some burgundy details as well.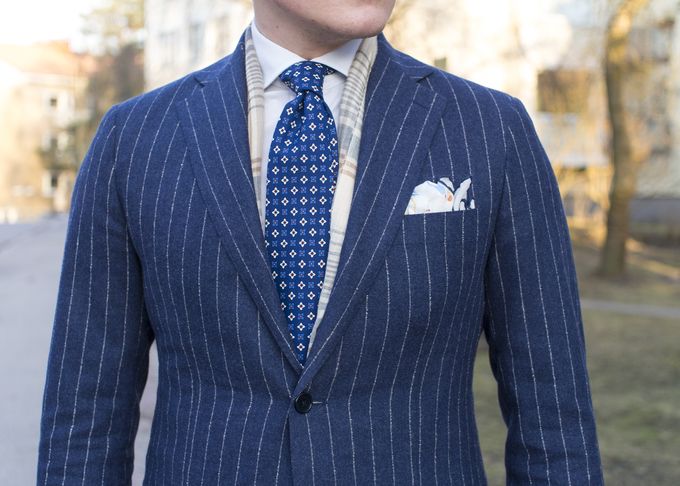 I really like the printed silk ties from Berg & Berg's current collection. The sort of matte silk makes some fantastic combinations and the base blue color found in most of them is simply a killer.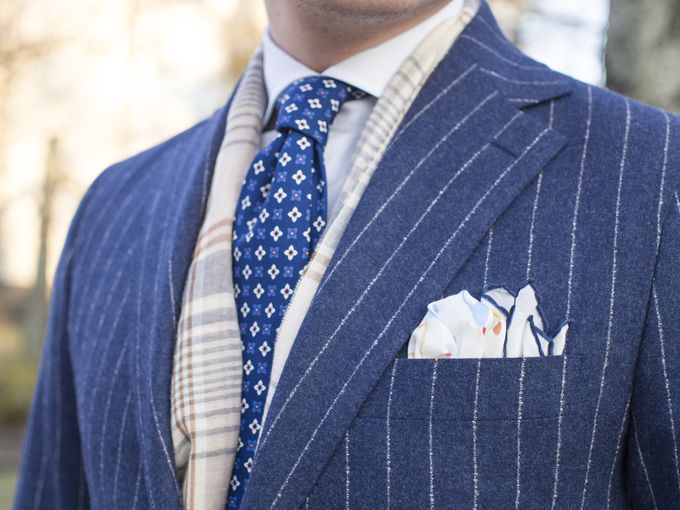 Lightweight cotton silk pocket square from Drake's London's new collections. This particular model wasn't available at Drake's, but luckily I spotted it at Exquisite Trimmings. Goes well with almost any kind of spring or summer look.
Burgundy braces to give the outfit some hidden color, also to go with the burgundy in the tie and the socks.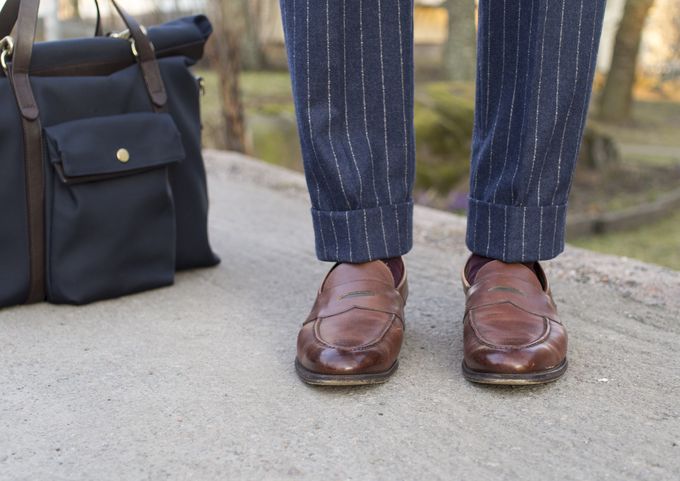 Decided to go with dark brown penny loafers in this case and I must say, I really like how this shade of brown works with the dark blue flannel fabric.