This is from quite a while ago, as you can probably see from the trees. A good example of a very simple and basic look that relies on fresh colors and well-fitting clothes alone, leaving all nonsense aside.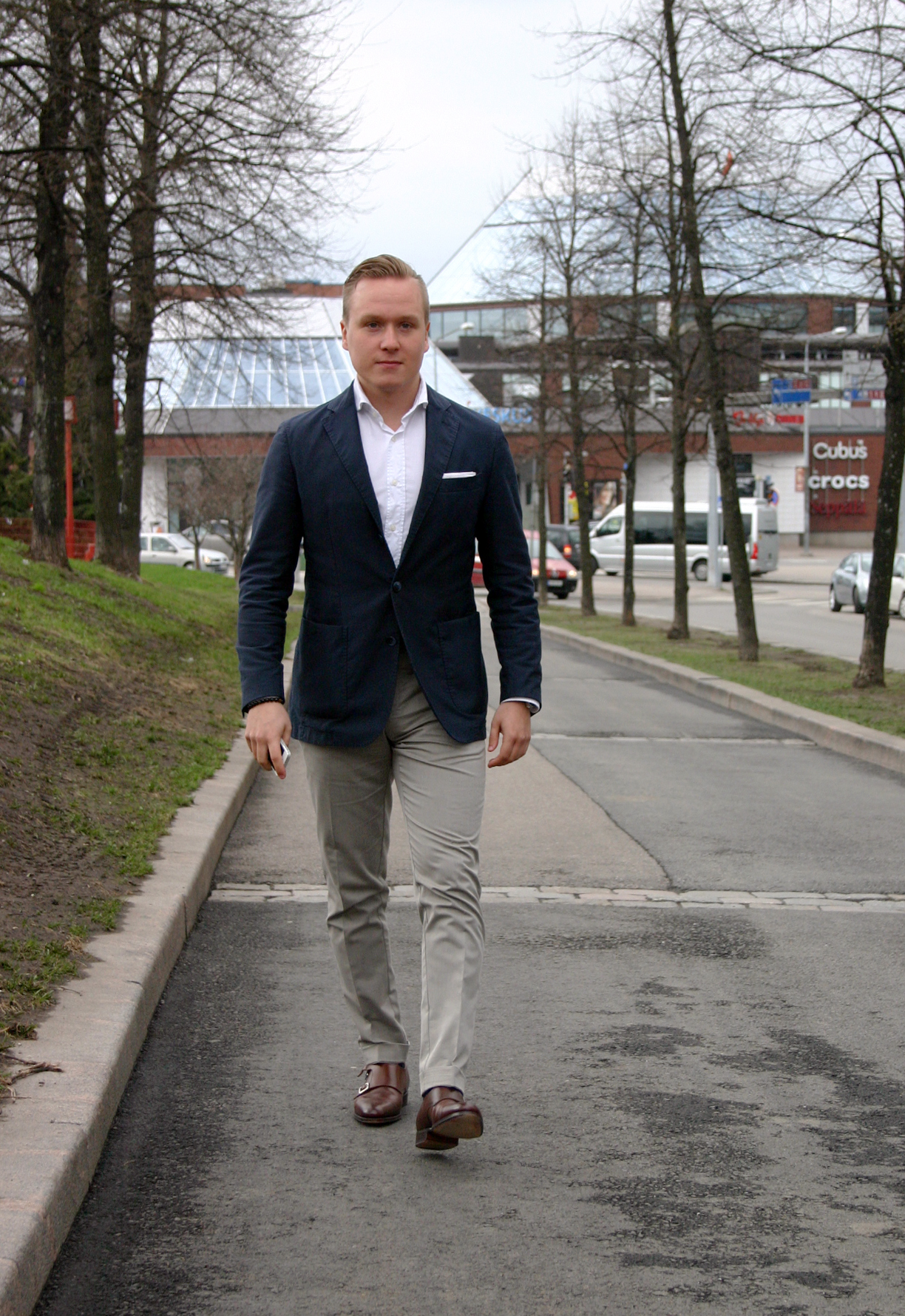 The jacket is from LBM 1911, shirt from SuitSupply, belt from Equus Leather, cotton trousers part of a SuitSupply suit, socks from Berg & Berg and shoes from Meermin.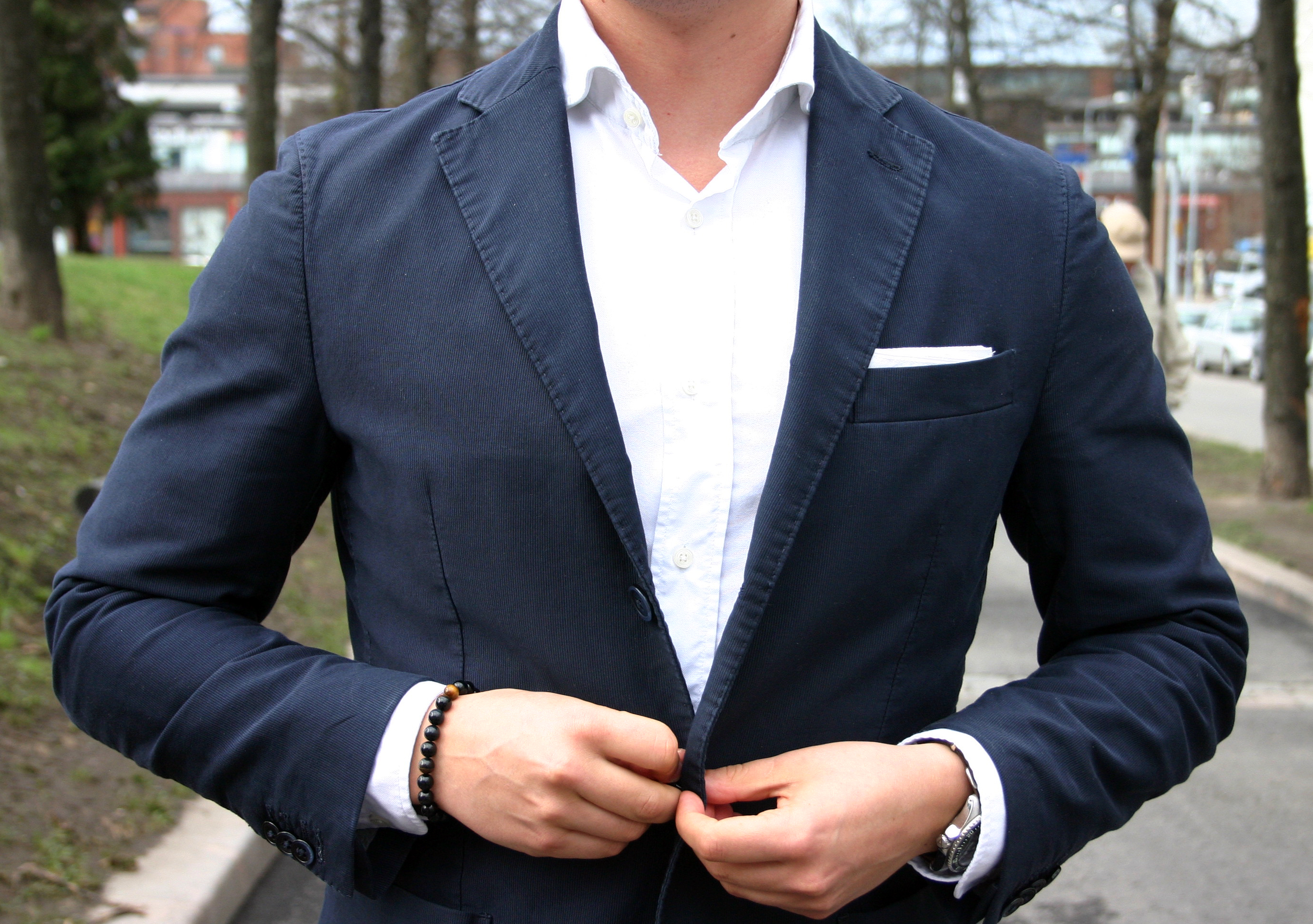 A washed white oxford cotton spread collar shirt from SuitSupply, one of my favorite shirts.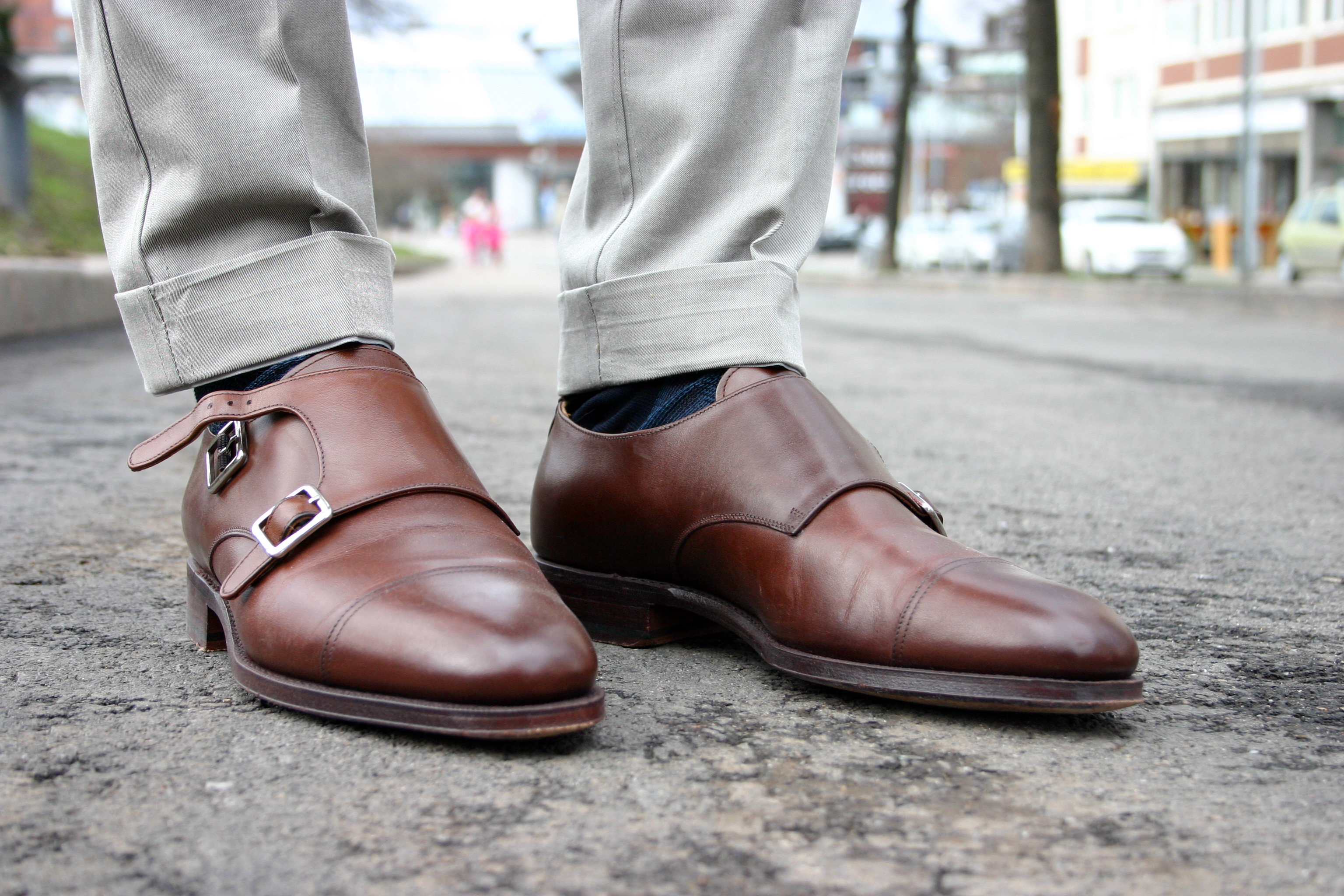 Meermin double monks. I've been using them quite a lot lately and have to say I'm very pleased with them. The color is just perfect for the season.