Monday's outfit is from last week. A late summer outfit that was had to be able to cope at work and in some activities after work. Different shades of blue and some light grey trousers and rich tan leather to make it pop.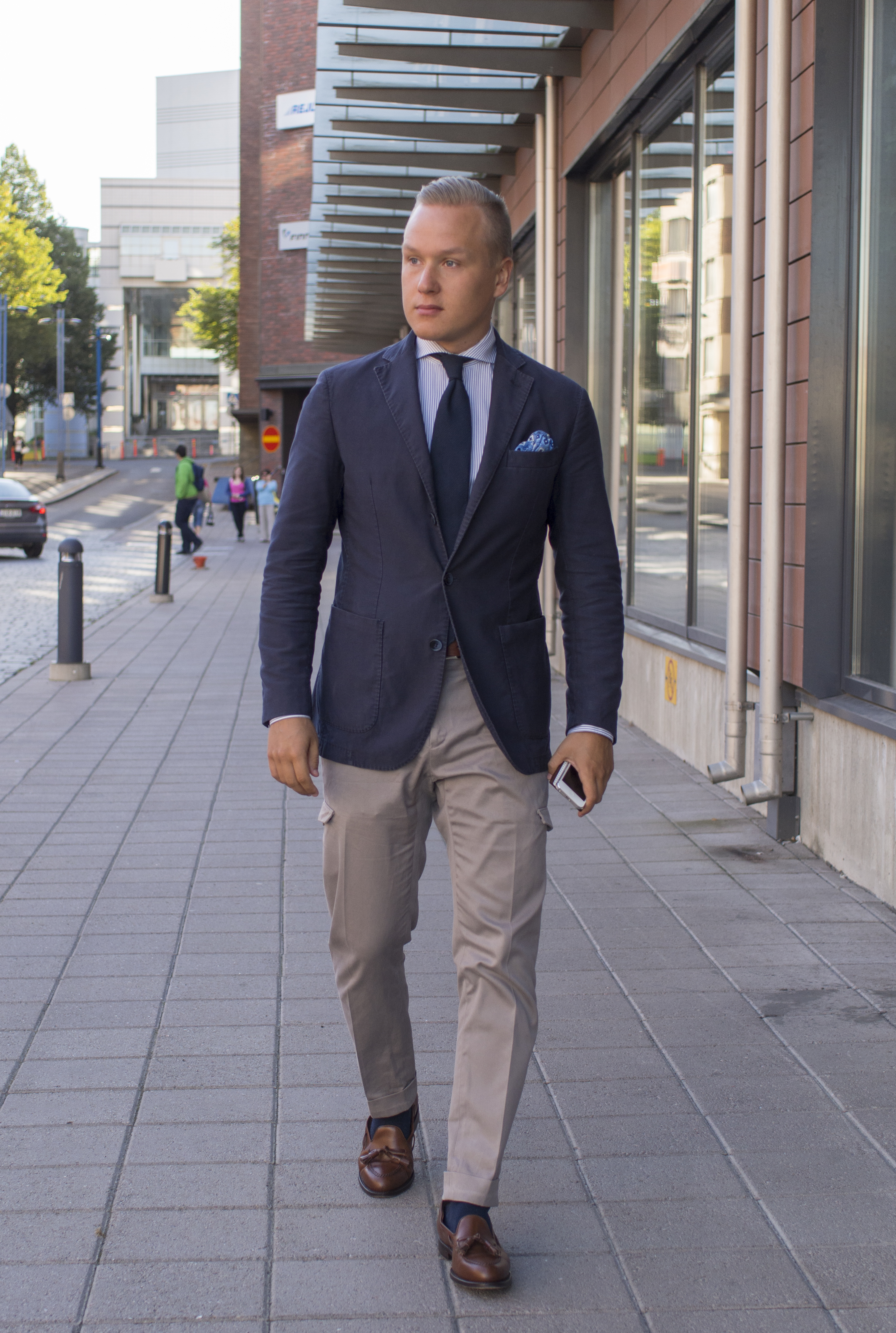 The jacket is from LBM 1911, shirt from SuitSupply, tie from Shibumi Berlin, pocket square from Turnbull & Asser, belt from Equus Leather, trousers made by myself, socks from Berg & Berg and loafers from Septième Largeur.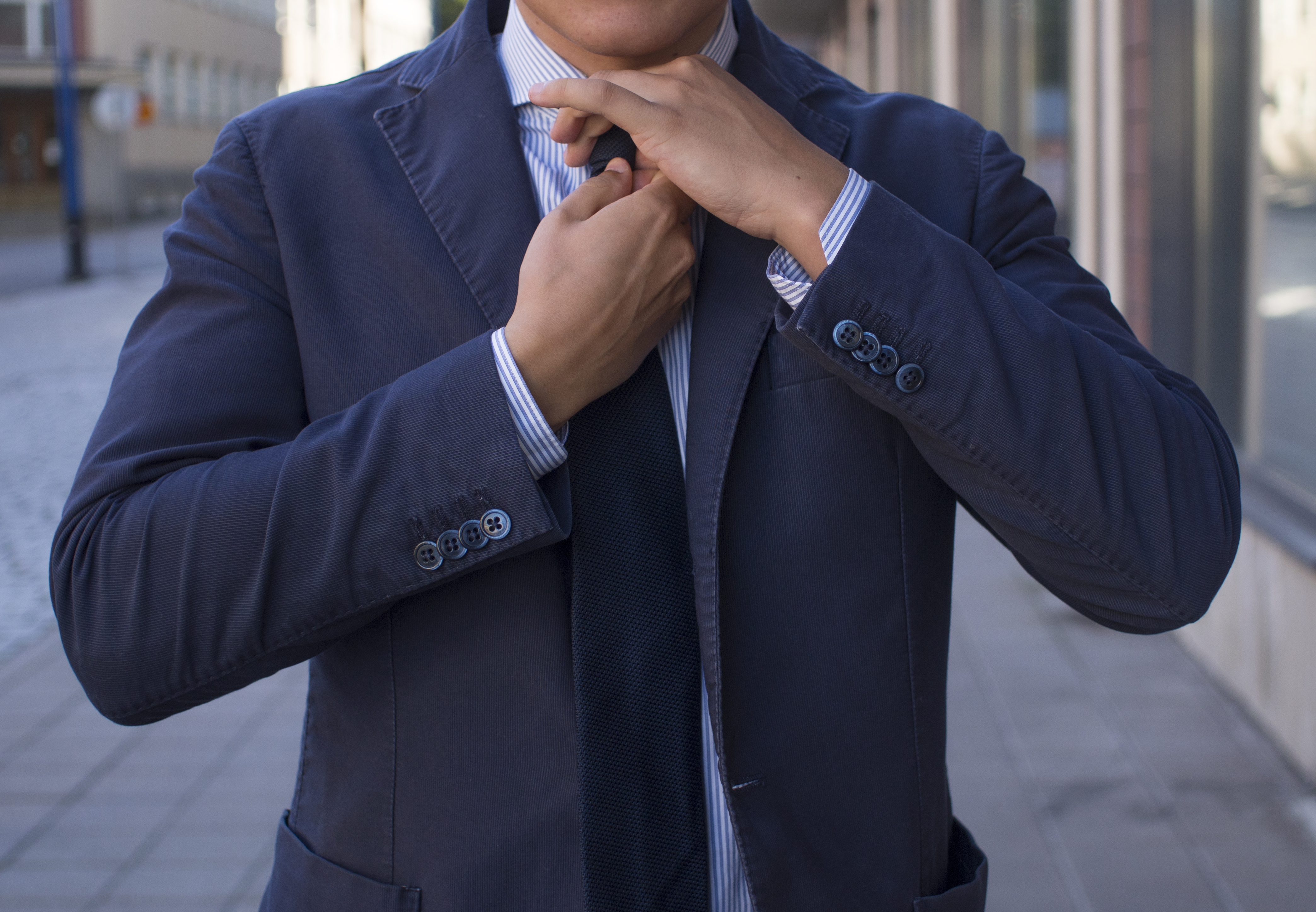 A little tightening up before entering the office. This Shibumi grenadine has already seen use at least 10 times and I must say it is probably my favorite summer tie.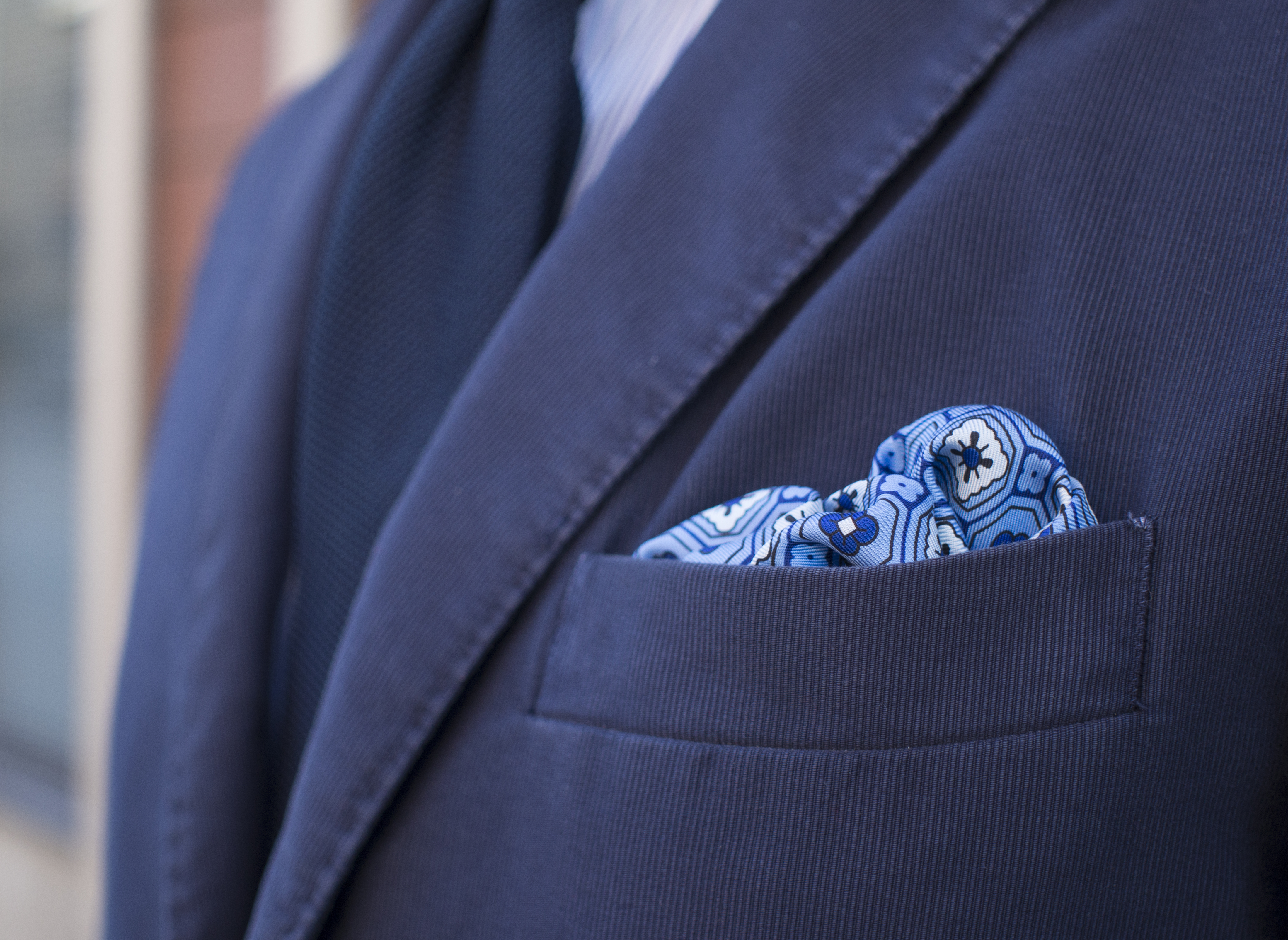 And the final touch, Turnbull & Asser hand printed silk pocket square. One of those silk squares that have just perfect weight to the fabric.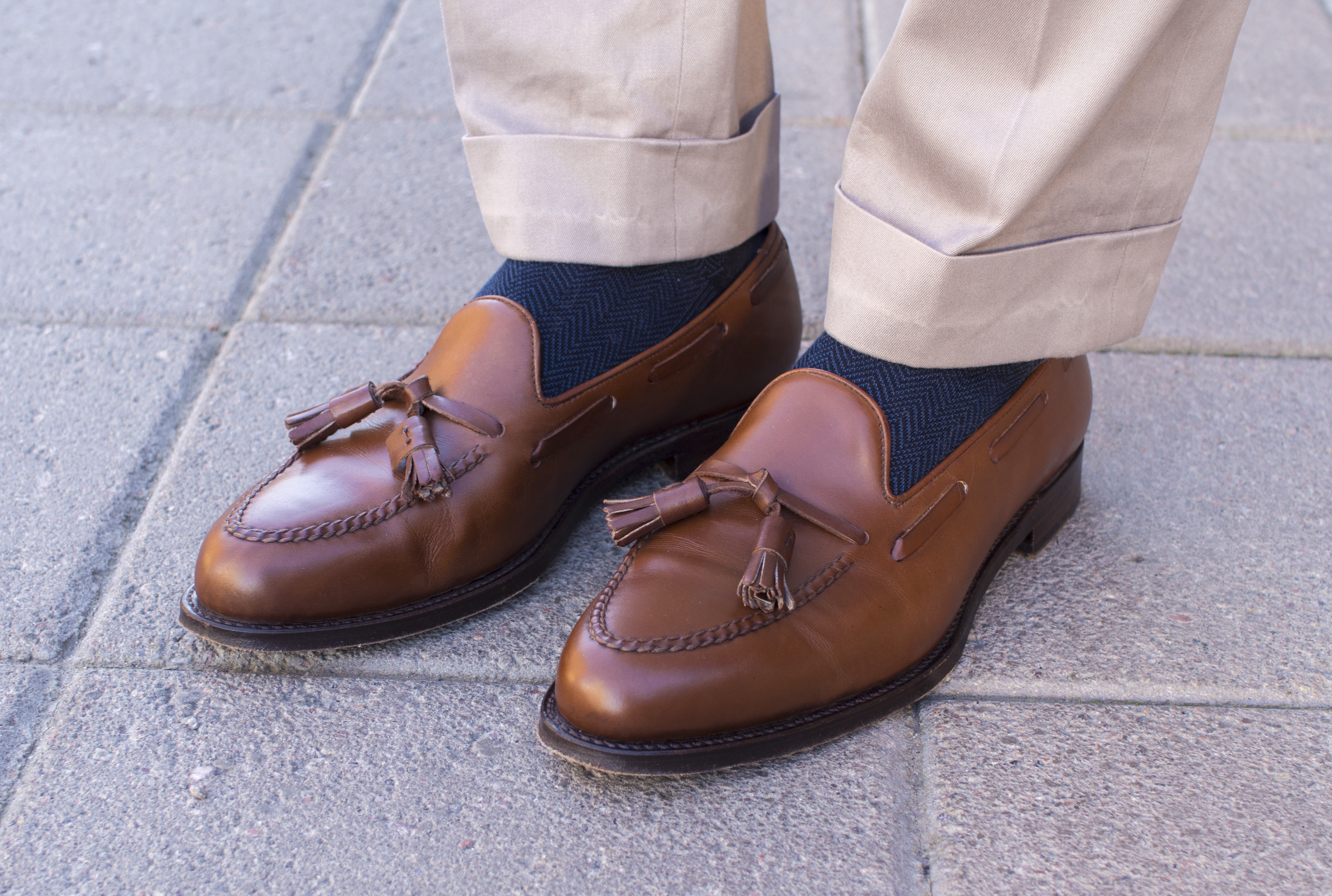 Opted for socks this time, as I had a possibility I would have some evening program after work, and didn't feel like going sockless. The herringbone pattern of this Berg & Berg socks actually gives a nice touch to the whole combination in my opinion.