Some time ago I posted a look saying I've been especially fond of using red as accessory color this summer. Well, I have, and here's another look with some red, taken some weeks ago.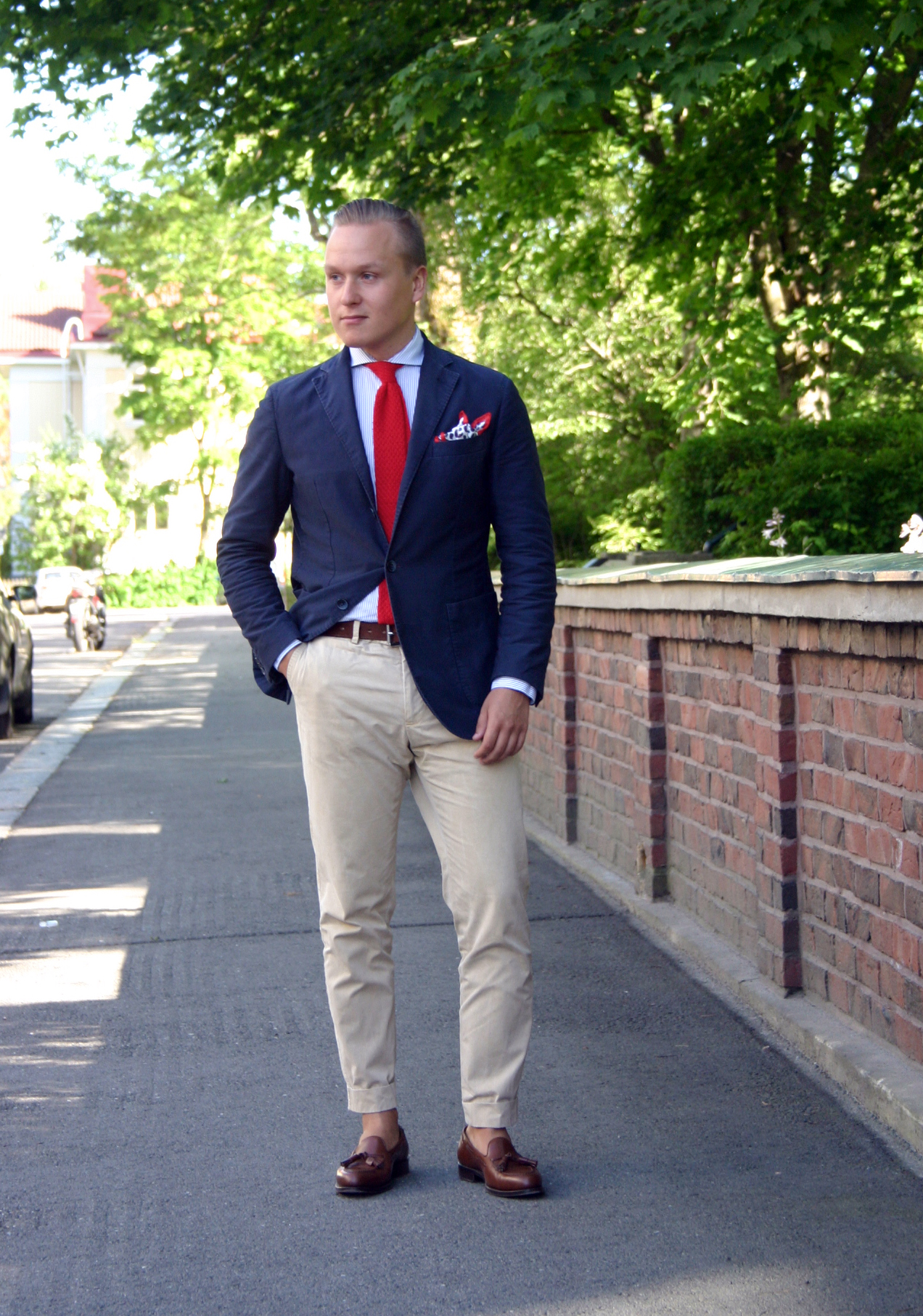 The jacket is from LBM 1911, shirt from SuitSupply, cotton knit tie from Eredi Chiarini, pocket square from A. Christensen, belt from Equus Leather, trousers from SuitSupply and tassel loafers from Septième Largeur.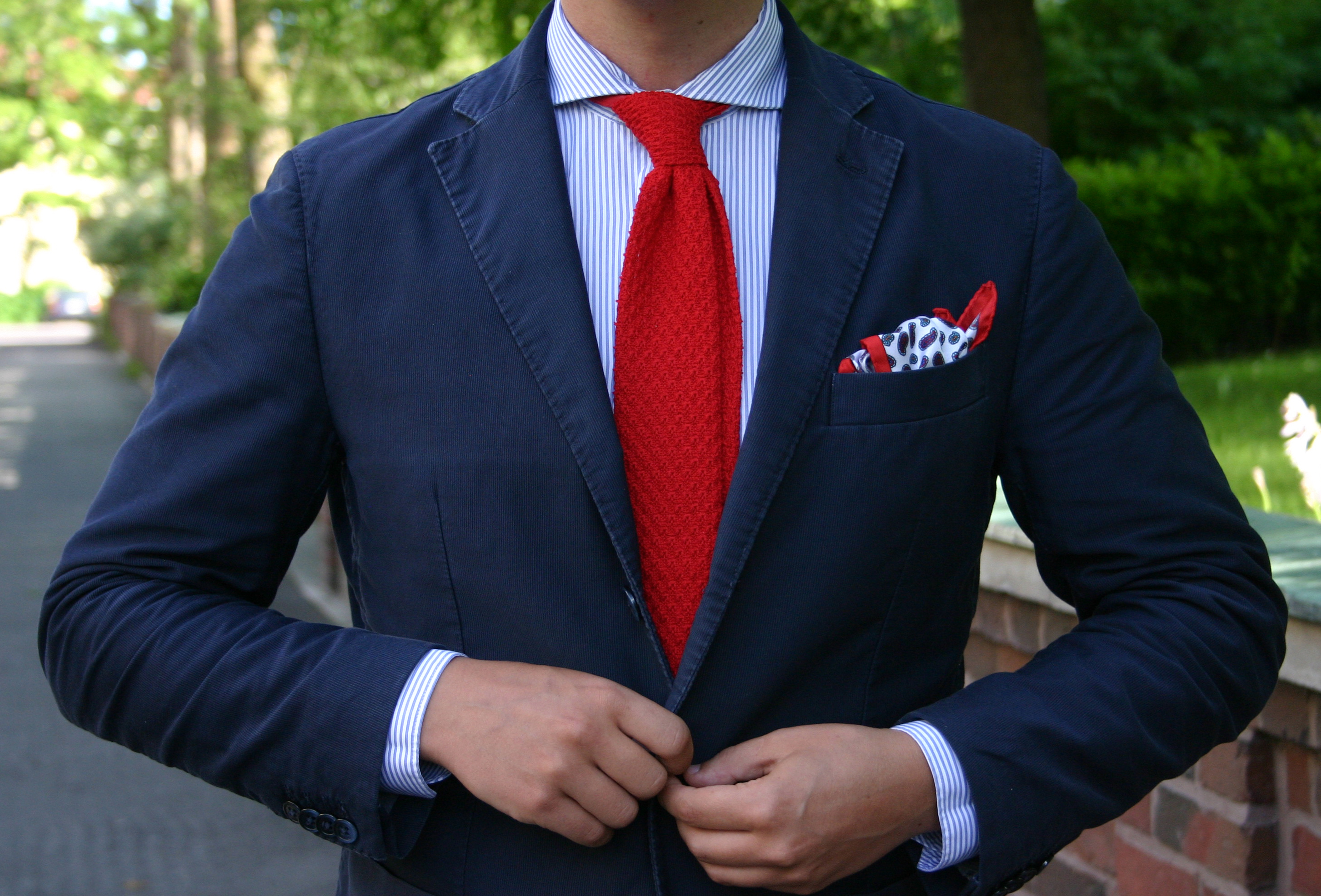 Navy, lighter blues, white and a touch of red. A color palette that rarely misses.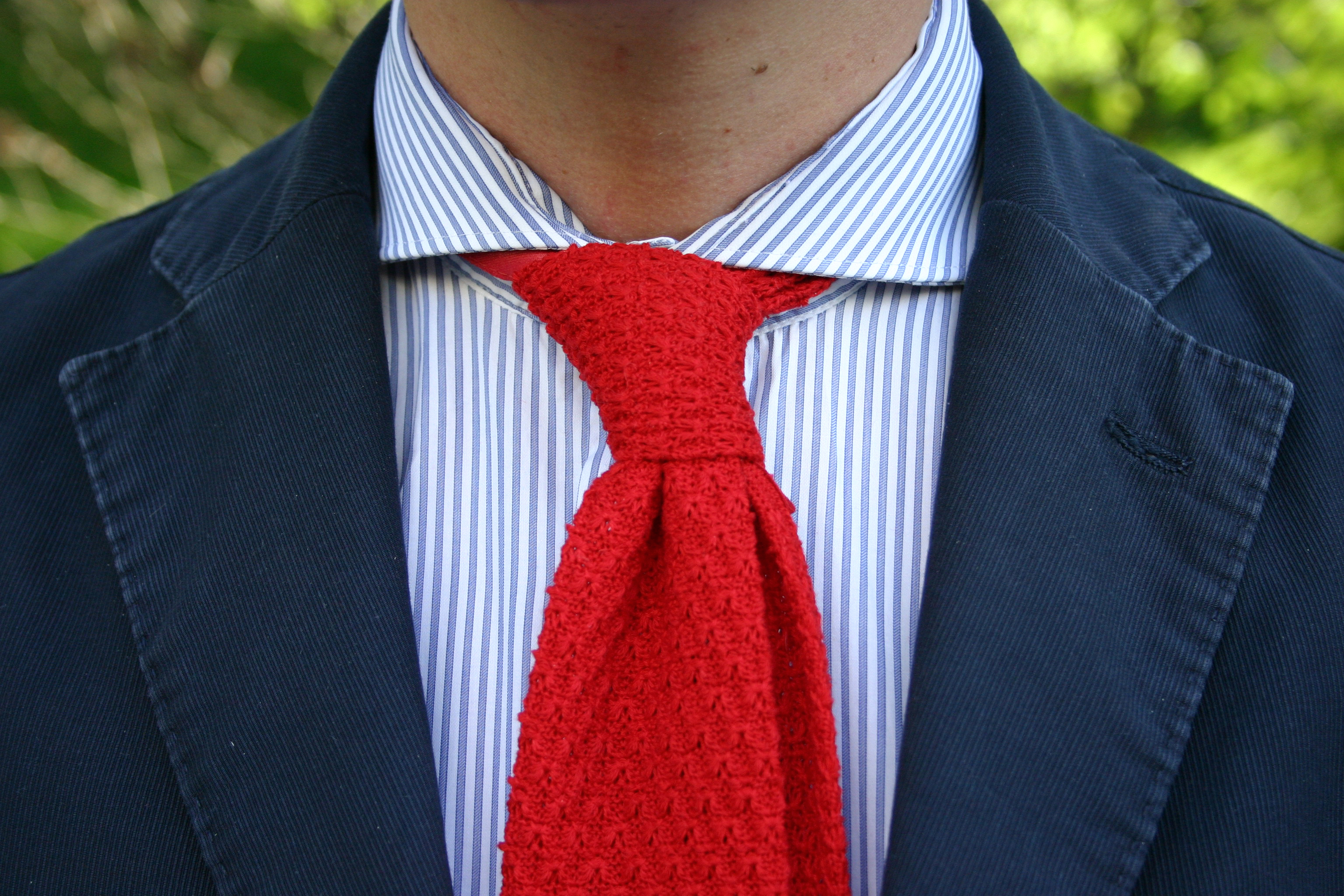 My first ever cotton knit tie, this Eredi Chiarini knit tie ties a beautiful knot and has a nice deep red color without the shine (and with it too much color for my liking) you'd get from a red silk knit tie.
An A. Christensen paisley pocket square I got last year from a local sale. A pretty good partner for this red knit tie.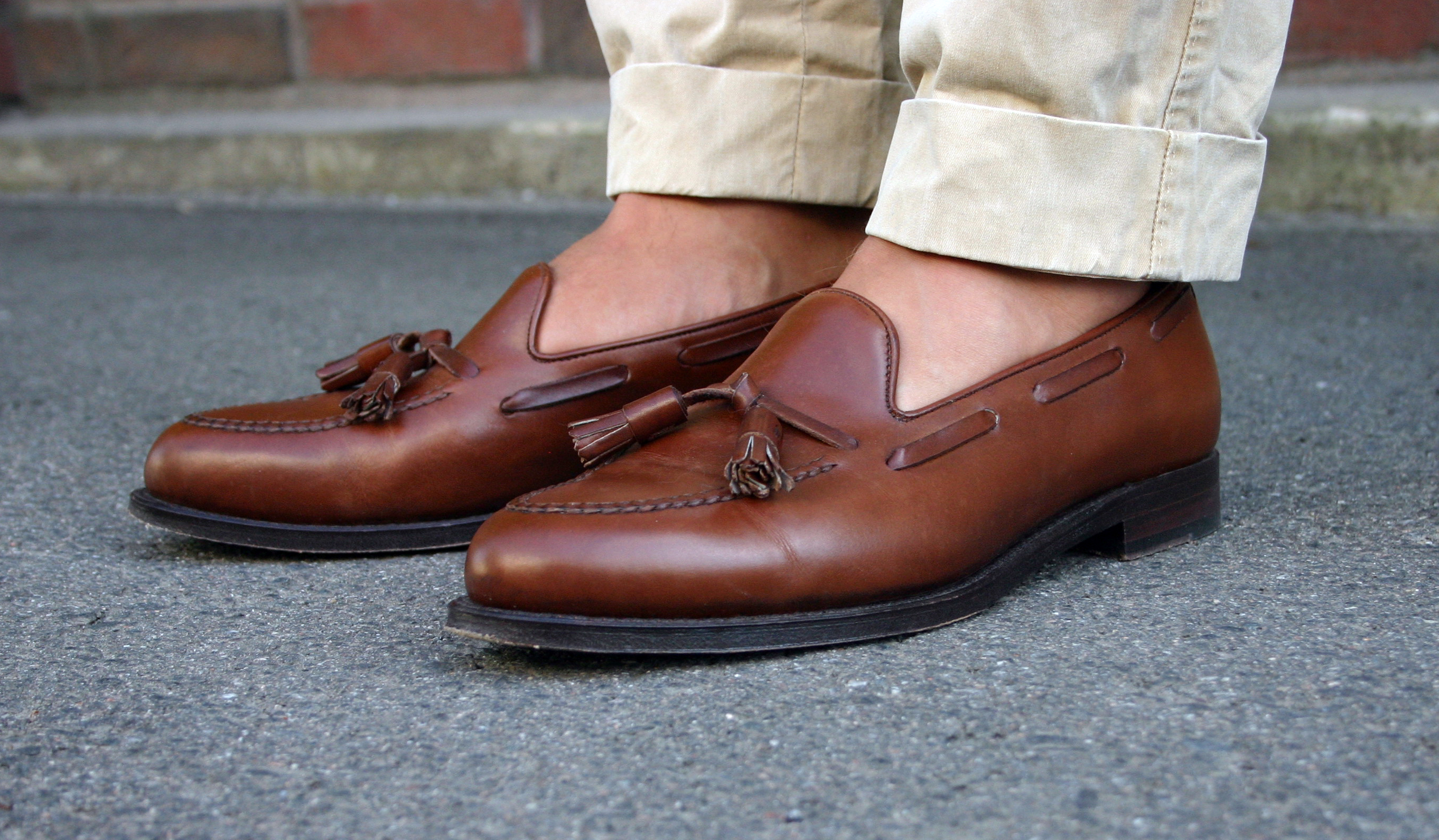 When these pics were taken the shoes probably had about 10-15 days being used behind them, and it seems they are aging very nicely. Naturally they're still nearly new, but you can usually tell how the wrinkling and patina is going to form at this point.