A Casual Way To Wear A Peacoat
A navy peacoat is an item that should be found from every man's (and woman's) wardrobe. It's a versatile option for many different fall and winter occasions. Here's my SuitSupply peacoat enjoying fresh air for the first time since last winter.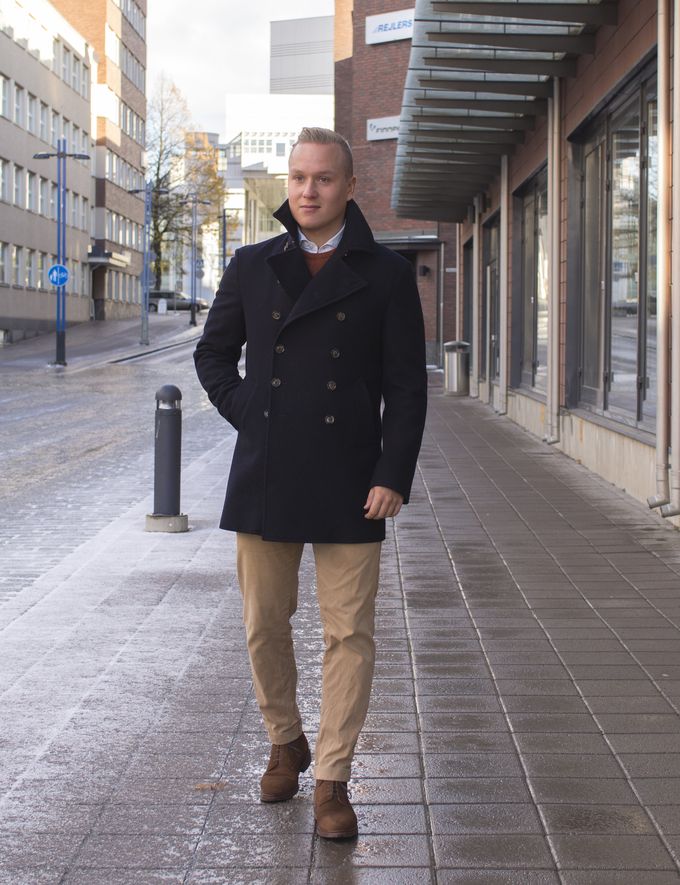 The peacoat is from SuitSupply, oxford cotton shirt also from SuitSupply, rust-colored sweater from Berg & Berg, khaki trousers from Brooks Brothers and snuff suede derby boots from Meermin I reviewed here.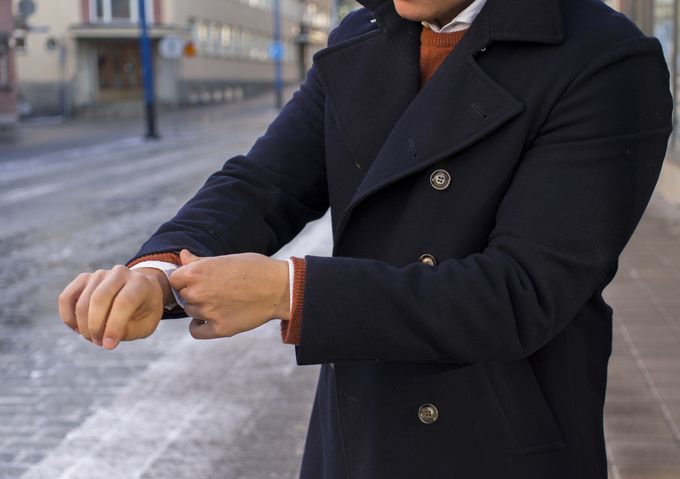 A cool shot if I say so myself. The rust knit is just wonderful with the dark navy wool of the coat.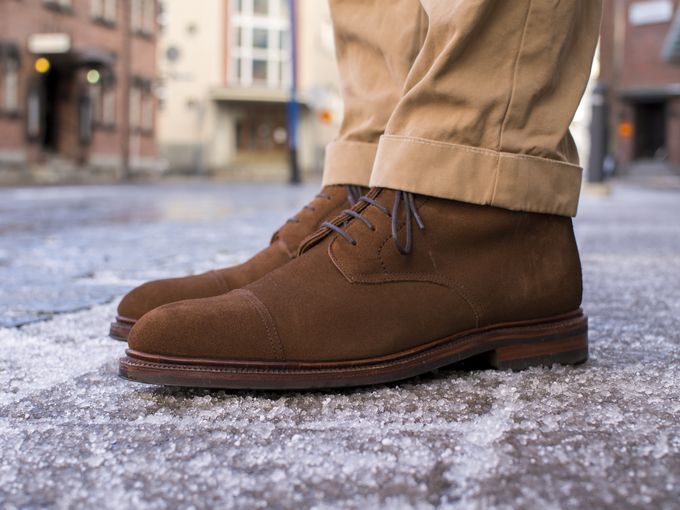 Most other areas of Finland have already got some snow (which has melted by now but anyway), we however only got this. These pictures also show how I apparently scratch all my shoes from the heel when driving my car. Fortunately it's no biggie with suede.