Ariston Solaro Fabric Summer Suit
So, after a month and a half's wait I finally got this fantastic mtm suit from Vaatturiliike Sauma, one of my bigger purchases for this summer. The suit is made in Ariston's Diamond Wool fabric, a 240 g/m2 100% Solaro with a relatively warm beige color. It is not the more common red beige Solaro though, just a warm beige that has a tiny bit of red "shine" through the fine herringbone texture. The other features include round patch pockets, unlined and lightly-canvassed construction, pleated Neapolitan shoulder, handmade button holes, a Milanese lapel pin hole, side adjusters, double reverse pleats and 4cm cuffs. The cut is a bit looser and wider according to my current preferences and the lapels are wider as well.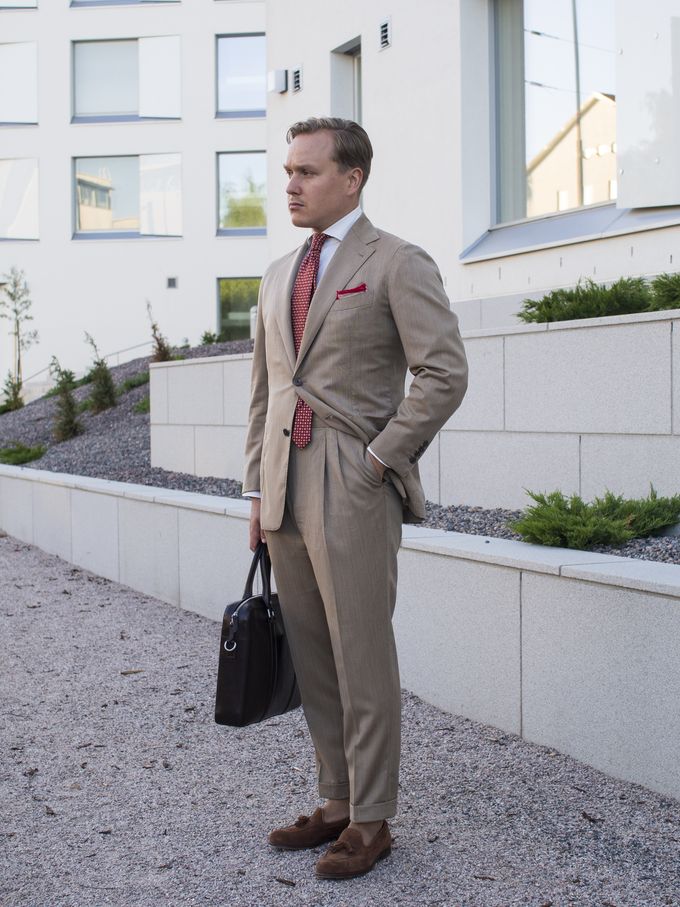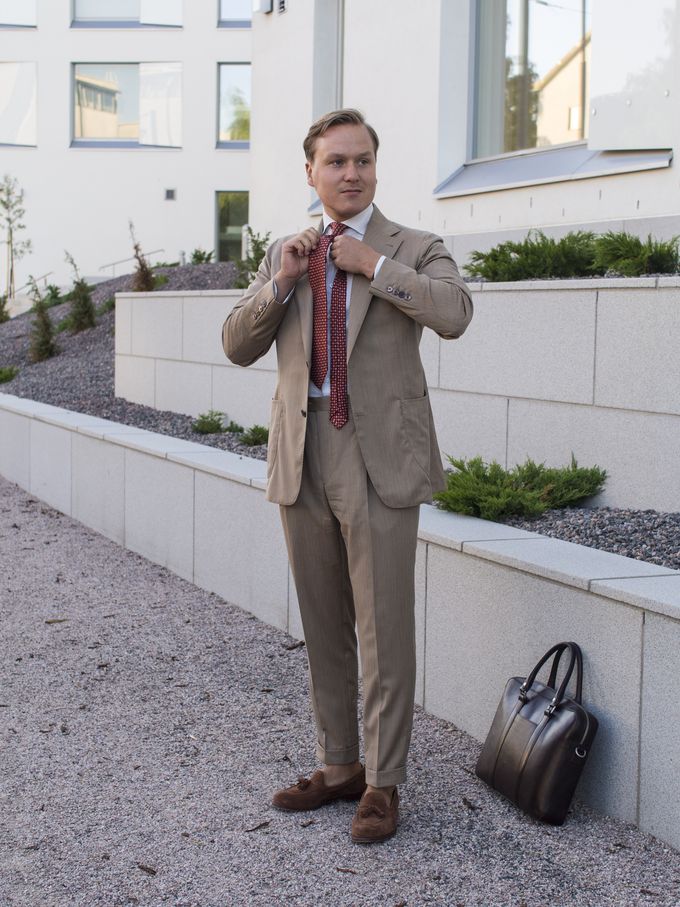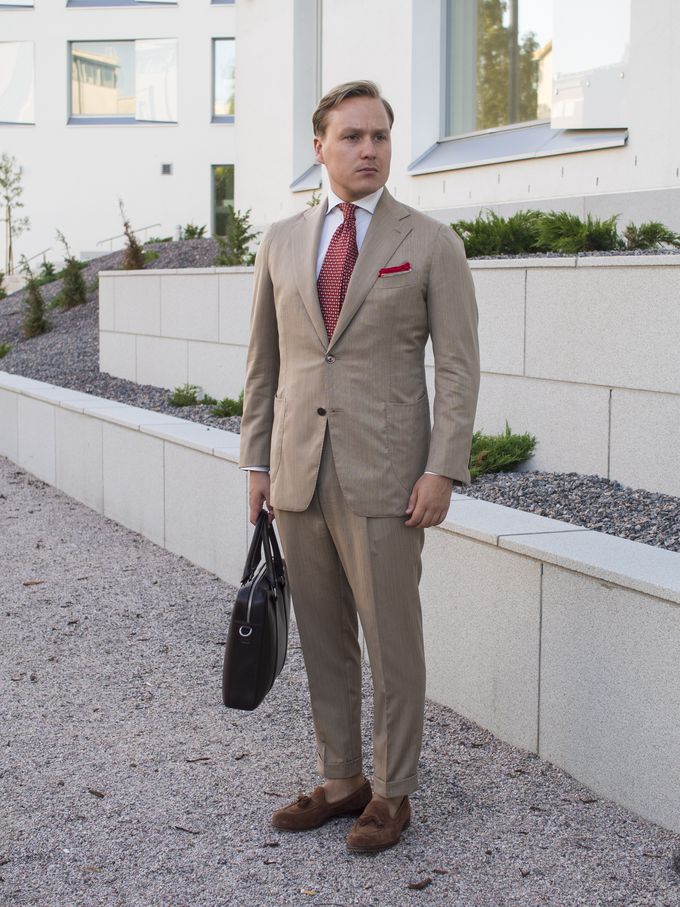 The worn items of this look include the mtm suit, Luxire mtm shirt, Viola Milano 5-fold tie, Drake's pocket square, Viola Milano braces, Crocket & Jones loafers, Linjer briefcase and vintage Omega watch.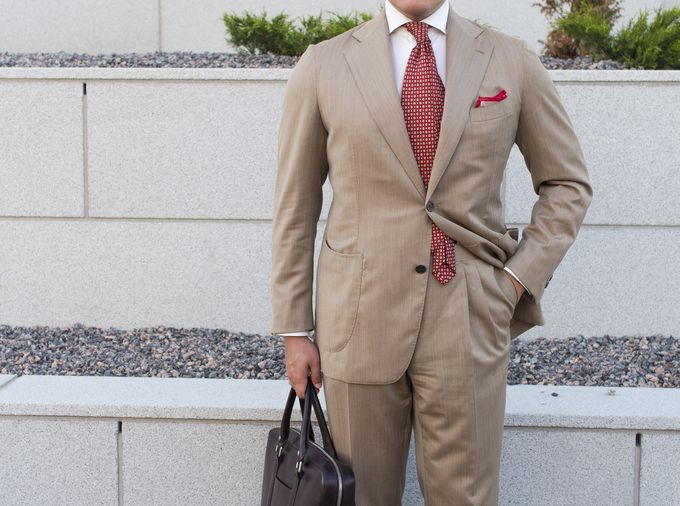 The warm beige and the warm red work wonderfully together..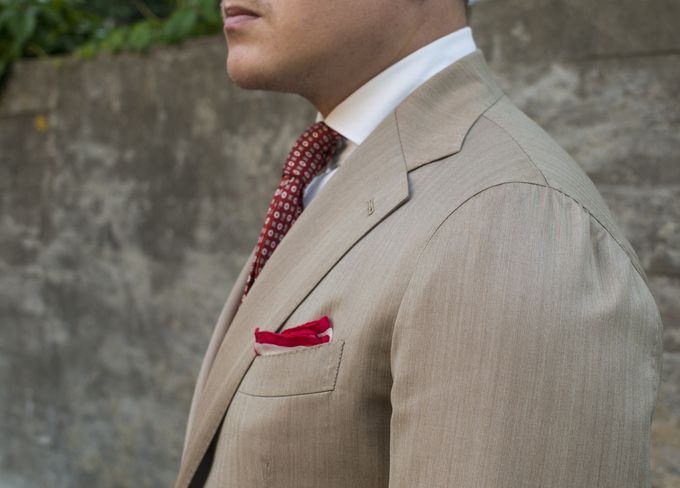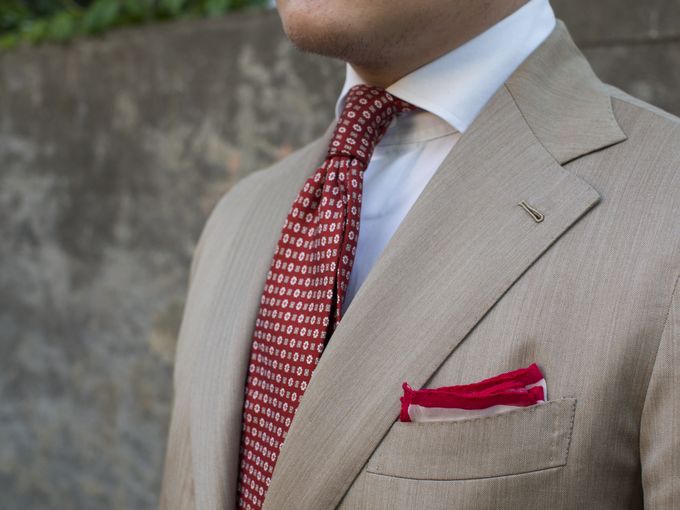 ..and the Neapolitan shoulder looks more alive, something that I feel fits this type of a suit very well.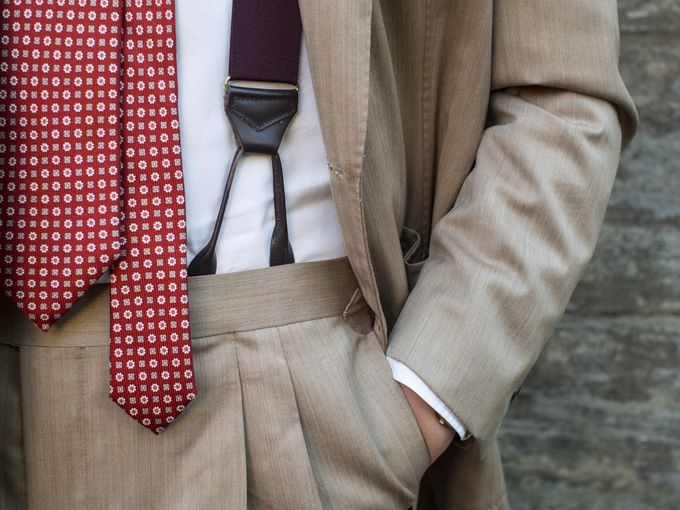 Even though matchy matchy is not really an approved thing and rarely looks good, I would actually quite like a pair of red braces with this look.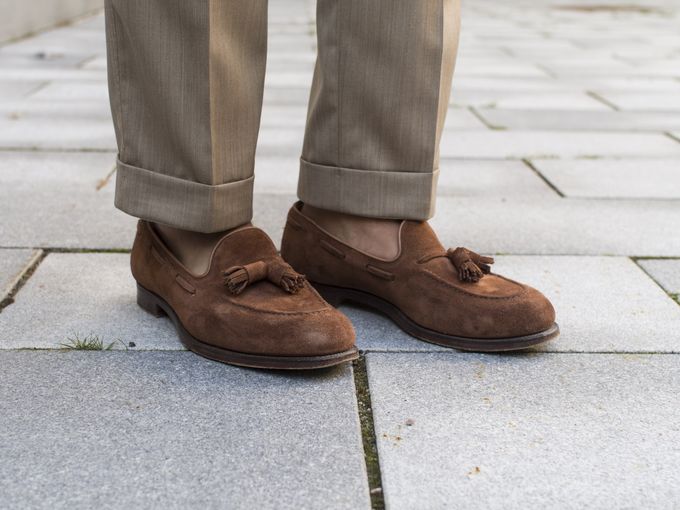 My pair of Cavendish' doing what they're supposed to do and feeling great. After the initial break in phase, they've quickly become my most comfortable set of loafers.