Aspesi Limone Car Coat - Quality, Fit and Sizing
One of the great purchases I made during this summer was an Aspesi Limone car coat in dark green color. I had been looking for a rain coat to replace my lost Sealup rain coat, and the Aspesi was one of my favorite options to do the job. In the earlier days I was avoiding these technical fabrics without exception, but over time I've sort of grown to like them in some coats and body warmers. In the case of Aspesi and their products though, different kind of technical fabrics are often used to create rather cool items, some more street style but others also very much capable of spicing up a more sartorial look.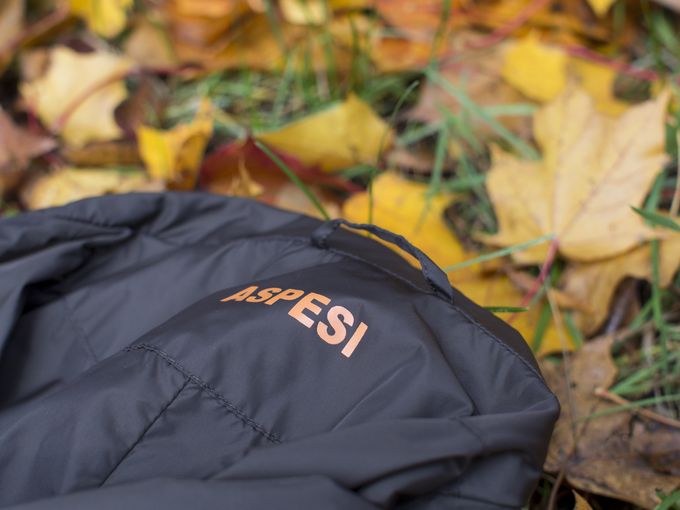 So, what is a car coat? I'm sure someone can find a very official definition from somewhere, but in my mind it is basically a semi-long single-breasted coat without a chest pocket and with two slit side pockets. No epaulets, no belts, nothing else. A simple, clean coat to be used during spring, summer (those colder or rainy Scandinavian days) or fall. My personal favored materials include cotton and poly, or a blend of those two. You can sometimes see them made of wool, but I personally don't really approve of those (some exceptions exist).  Wool coats should be proper wool overcoats with grown man's pockets or just pea coats if you want one for more casual use. All in all, the design is basically that of a classic rain coat and the two are often the same thing, as is with the Aspesi in this text.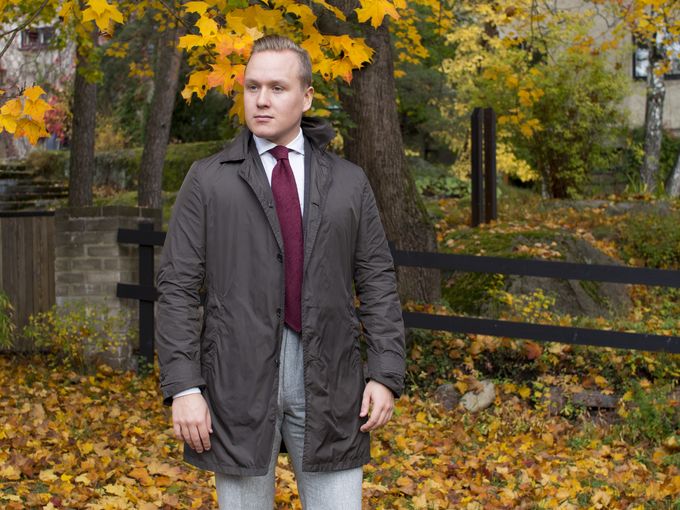 The Limone car coat comes in several colors, and I was actually going to buy a navy one, but when trying it on I simply fell in love with the dark green (almost brown) color. This sort of color is easily used with nearly any kind of suit or jacket/trouser combination, making it a really versatile piece. The item itself has a good level of finishing, no deficiencies as far as I can tell, and the fabric really excels in windy and rainy conditions. In fact, I'd go as far as calling it my warmest rain coat, simply because no wind nor rain gets to you when you're using it. With it, I've easily tackled sub-zero conditions with some warm layers underneath, like in the pictures here.
At the end of the day, the main reason for me purchasing this coat was the fit. I actually got it from a local brick and mortar store, and when trying it on simply fell in love with the fit. The shoulder width is bang on for me, and due to the very thin fabric it molds beautifully around an unstructured suit jacket or sport coat I use 99% of the time. The end result is a nice round shoulder profile that's in line with my style in general. In other parts the fit is somewhat roomy but slim, just about right to be used over different kind of layers. My size S is just perfect when wearing outfits like this, both length and slimness wise.