Attolini Sport Coat - Does it get any better than this?
Attolini sport coat
If you followed my travels in Japan earlier this year, you might've noticed that I found this gorgeous Cesare Attolini ready-to-wear piece from Tokyo. More specifically, from this absolute bomb of a vintage store, Safari. Safari has multiple stores in Koenji district of Tokyo, each specializing in different inventory. The one I visited was mostly packed with shoes and stocked perhaps 1000-1500 second hand pairs from the likes of Roberto Ugolini, Edward Green, Gaziano & Girling, Alden, Mario Bemer, Crocket & Jones, Enzo Bonafe and so forth. While the shoes were very mighty and plenty, they were priced fairly high comparing to our European prices. For example, a used pair of EG Dovers in Cordovan was still running at around a 1000 Euros.
In addition to the shoes though the store also packed some tailoring. Mostly things like Lubiam, but my sharp eye quickly noted this one more interesting piece - an Attolini jacket and even in my size. A truly beautiful piece in the type of soft tweed I had been looking for for a long time, the classic beige-green-red-brown color combination.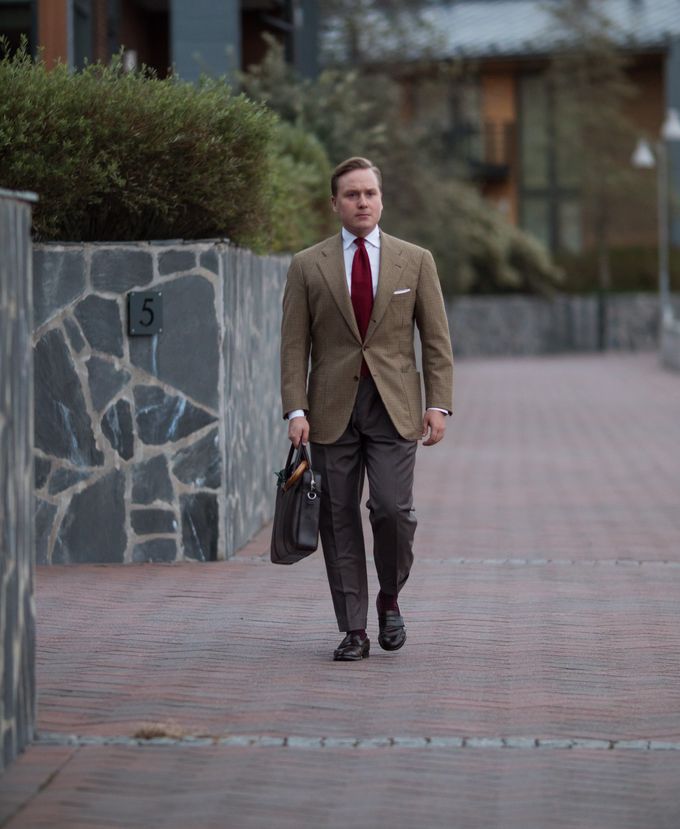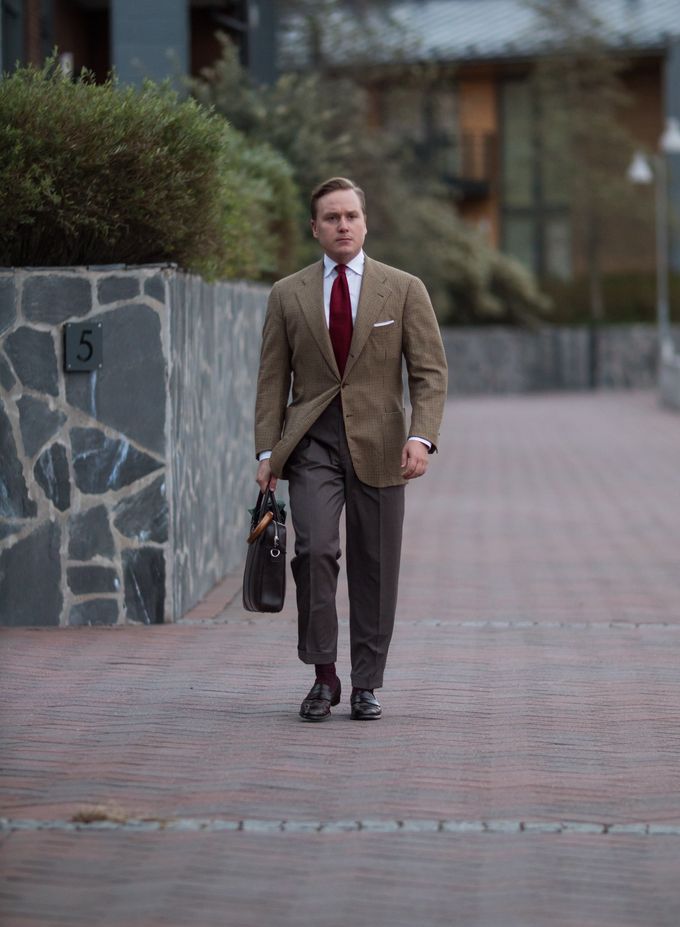 In this look I'm wearing..
My Attolini sport coat, Vaatturiliike Sauma mtm trousers, 100 hands mtm shirt, Kydos bespoke pocket square, EG Cappelli bespoke vintage jacquard tie, Linjer briefcase, London Undercover umbrella and Crocket Jones Cordovan Harvard loafers.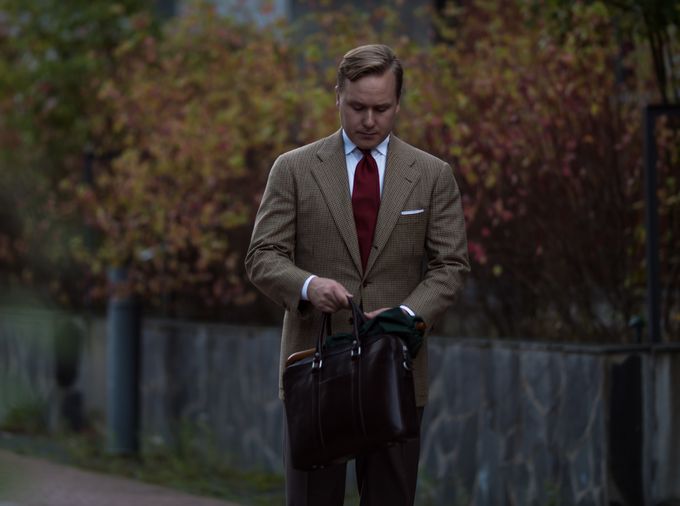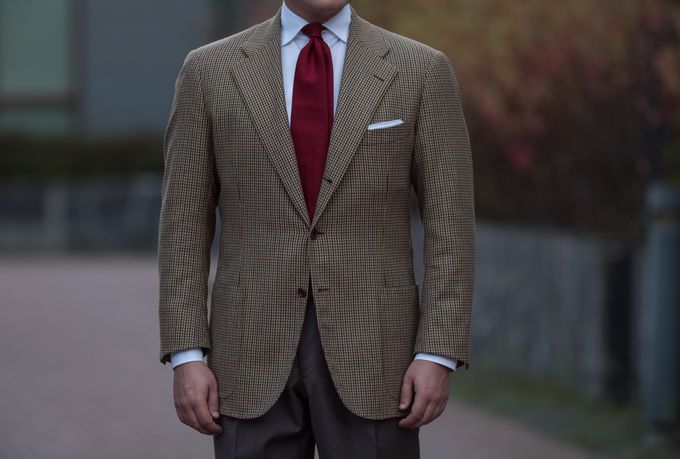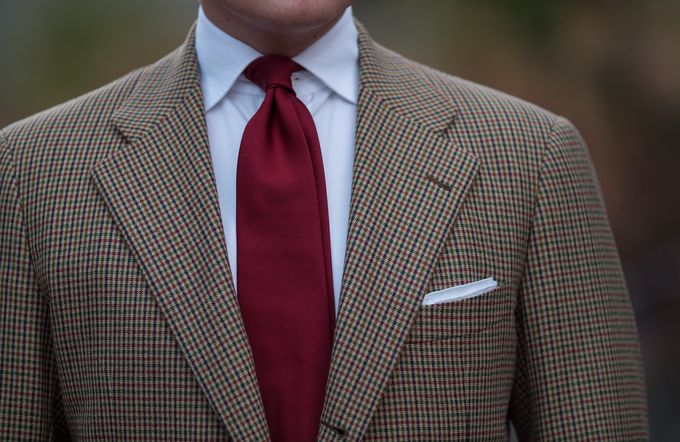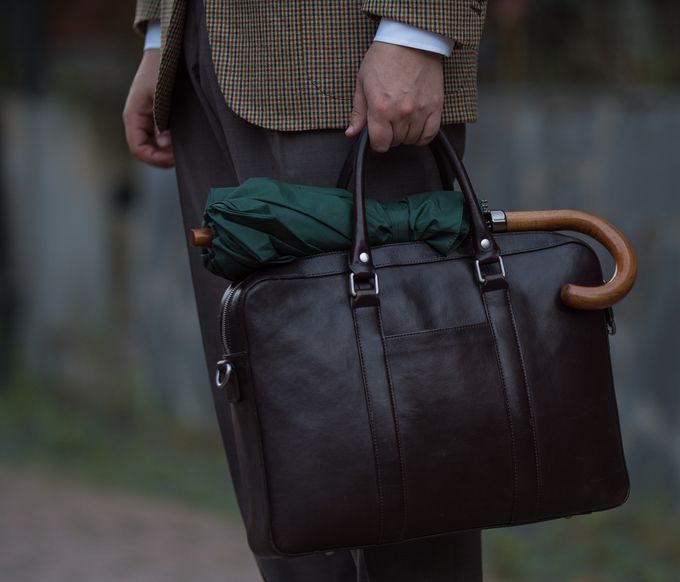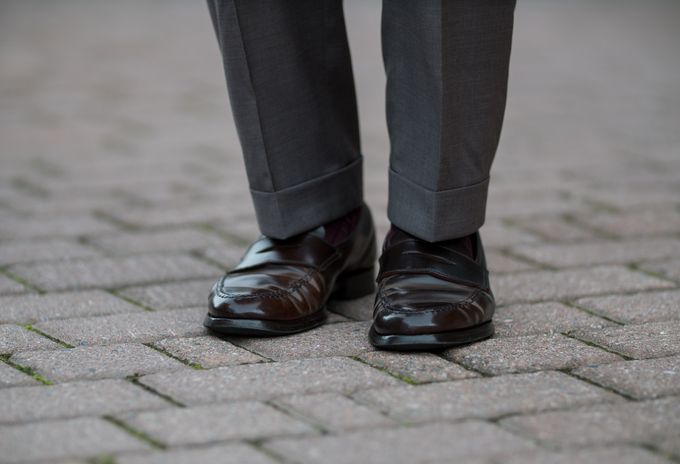 Next up
Next up there will be more of the Attolini and the first pictures of my new Sartoria Peluso bespoke commission. Stay tuned and remember to also follow my IGTV and Youtube.