Berg & Berg Spring Summer 2016 - Beautiful Seasonal Ties
As you probably know, I'm a long time fan of Berg & Berg. The Norwegian company has been a well-known player in the menswear scene for many years now, and you can see that they've come a long way in terms of design and quality. While their collections are sometimes not all that consistent design wise, offering "something for everyone", they've always included several fantastic designs for the more classic menswear scene. Especially in the last two or so years, I think their products have generally gotten more classic and timeless. At the same time, I feel the quality has been consistently achieving the same standards as brands that sell ties for double the price. All in all, I'm quite excited to see Berg & Berg's every collection and what sort of designs they are presenting each season.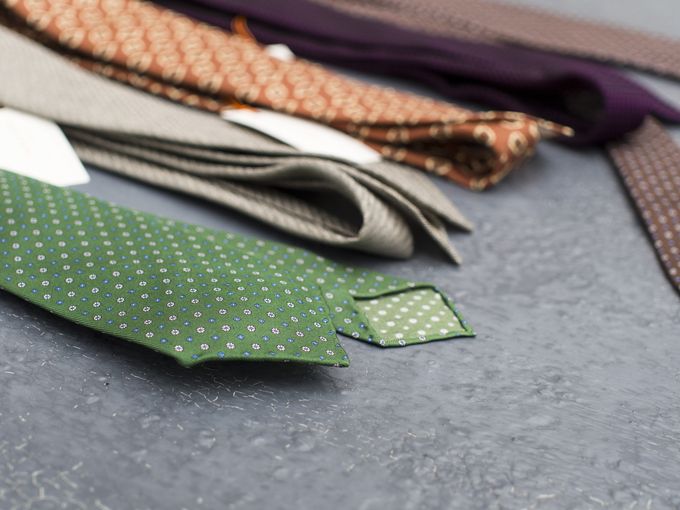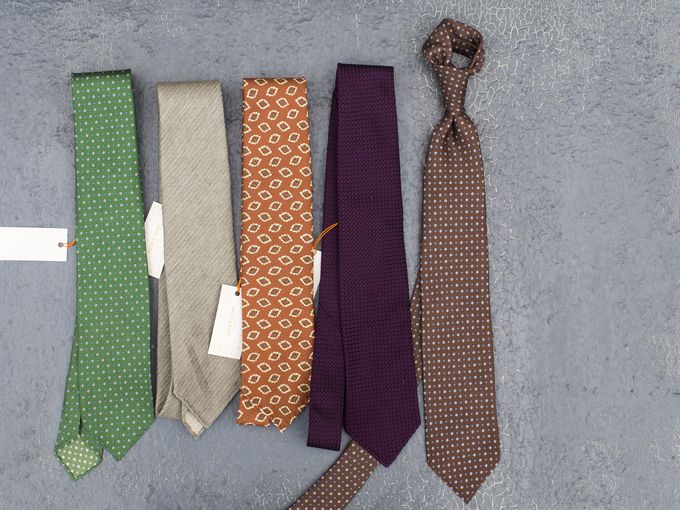 For this review, I picked five ties from the latest spring summer collection. The two most interesting pieces for me were the Mano Napoli silk ties, shown here in green and brown color. These ties have a wonderful coarse feel to them, and with their partly-lined six fold construction they tie a beautiful knot every time. The color is a matte-like that shows a bit more depth when in daylight.
The second tie from left is a khaki herringbone stone-washed silk tie that is also available in blue and sand. This is what I'd call a versatile summer tie, best used with a more casual summer suit or a sport coat. This particular color has an olive like tone to it, making it a good choice for any olive suits or jackets you might have.
The orange Panama silk tie with a diamond print has a neat vintage esq feel to it in my opinion, making it one of my favorite ties at the moment. If you've been following my Instagram feed lately, you've already seen me using this tie quite a few times. A great product with a classic design and soft silk that .
The dark violet garza grosso grenadine tie, the fourth tie from the left, is part of the collection that is always available. It is my first regular grenadine tie from Berg & Berg though, and measures up without any problems to my other grenadines. Good weight of the fabric, lightweight lining and a versatile shade of violet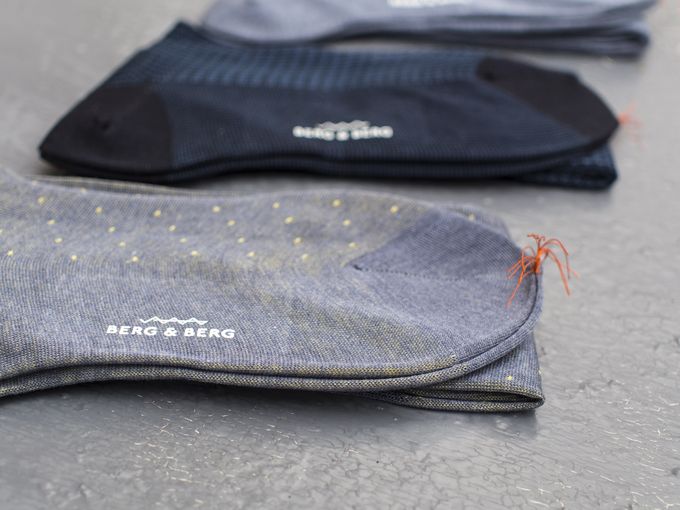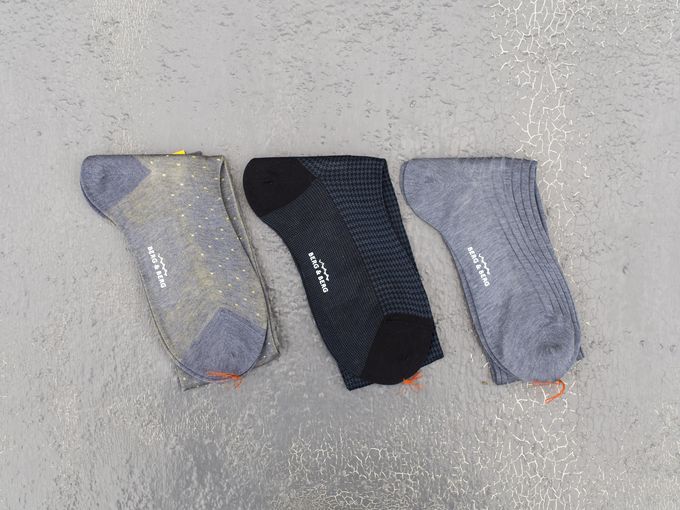 Berg & Berg's socks come from the traditional sock maker in Bergamo, Bresciani. I've owned multiple of their socks and never had any complaints. Berg & Berg has usually had a fair selection of regular unicolor socks as well as more colorful options, often with traditional pattern choices. For this article I picked the OtC aviation blue and custard dots socks, OtC navy houndstooth socks and OtC ribbed aviation blue socks. All the models are definitely made for the spring and summer seasons, offering a fairly lightweight material. The spotted model has a sort of bicolor look to it, with the custard yellow color showing through the blue base color.
So, very happy with this selection altogether. For more actual outfit pictures with these items make sure to check my Instagram account, either from the tab above or in the app itself. I will most likely write another piece on Berg & Berg later in the spring. Some other stuff coming up include articles on the business attire and a review of my latest purchase from Vass.