I visited my family for my mother's birthday today, and went for a spring look that is very similar to what I will probably be wearing a lot during this summer.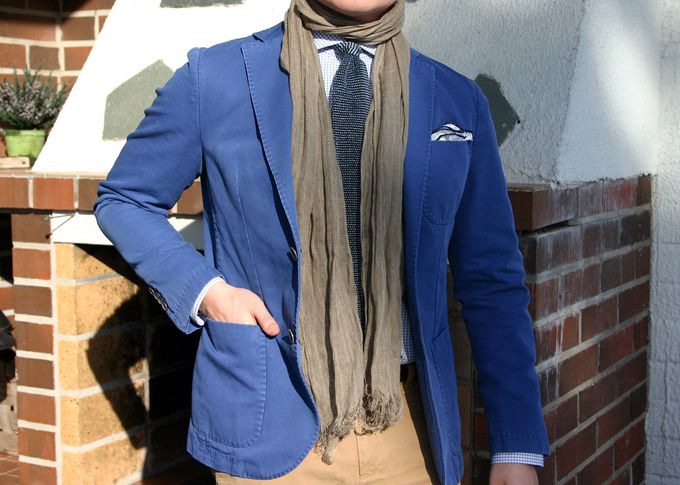 Only one picture this time I'm afraid. The items here include a blogger blue LBM 1911 cotton jacket, SuitSupply spread collar gingham check shirt, Kent Wang bi-color knit tie, washed olive (or khaki, a bit hard to tell to be honest) linen scarf, white polka dot with navy edges pocket square, Equus Leather belt and Brooks Brothers khaki chinos.
I've kept this pair of trousers in my closet for the winter, and I actually have to say I was slightly surprised how crisp the color looked when I put them on today. Paired with the fresh blue of the jacket, the palette of the whole combination simply screams spring.