Blue, White, Khaki and Brown
Taken some weeks ago, on a sunny Saturday afternoon. Again, fresh but not too saturated colors, slim but not tight fit and very few patterns (this time just one actually) keeping it clean and simple.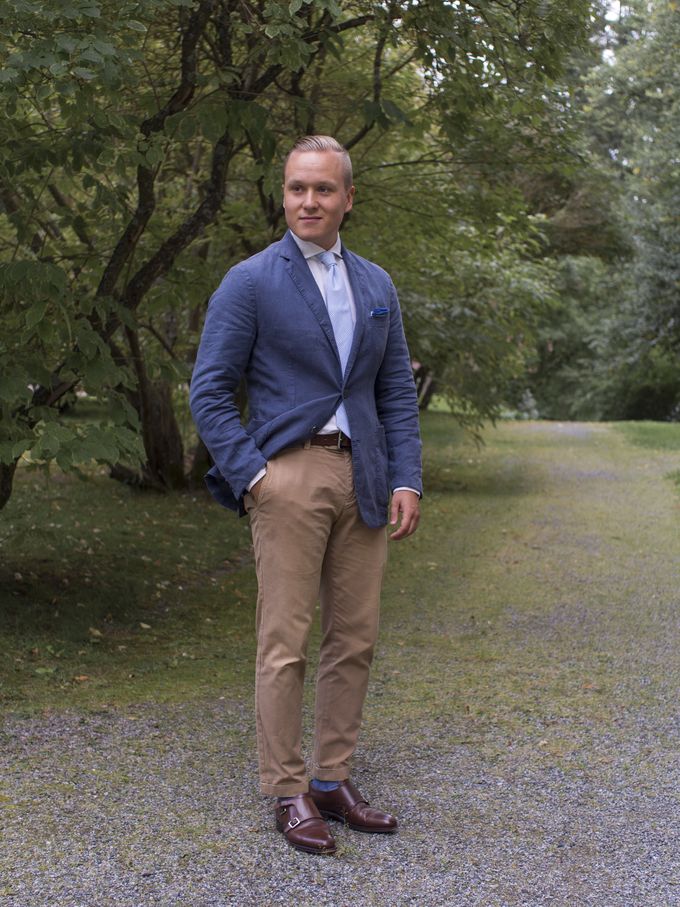 The jacket is from SuitSupply, tie from Berg & Berg, shirt from SuitSupply, pocket square from Drake's London, trousers from Brooks Brothers, socks from Pantherella and shoes from Meermin.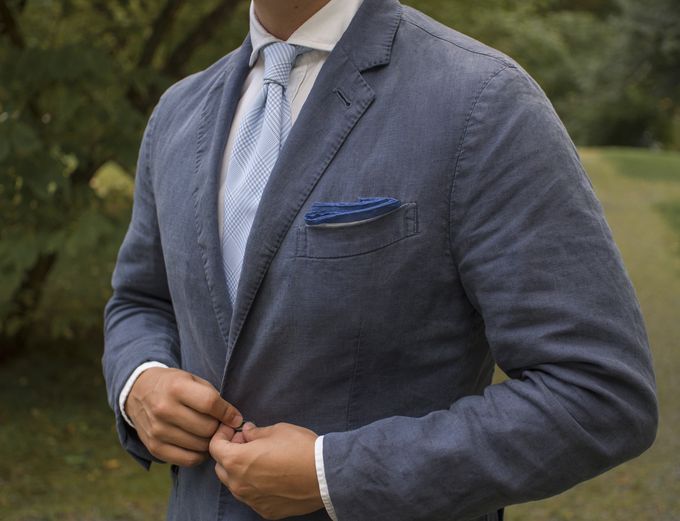 This Berg & Berg cotton tie has been one of my favorites during the summer, and it's still a pretty damn good choice in the late summer in a nice warm day.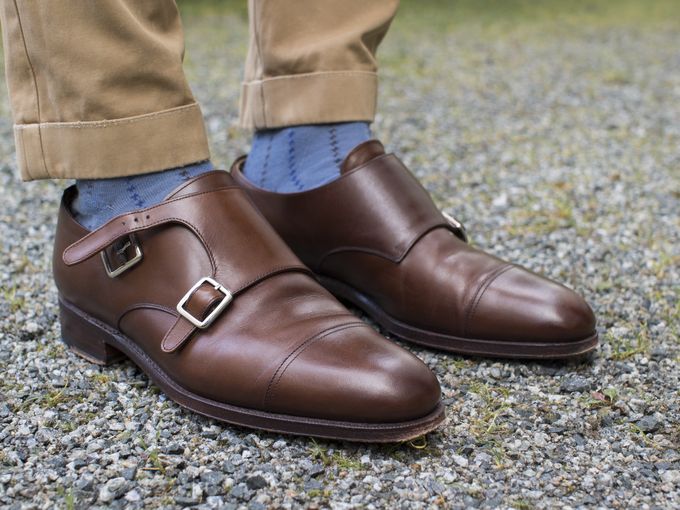 One of my two pairs of Meermin double monks, this time with light blue with blue and brown crosses Pantherella socks. I will be writing an article regarding Meermin and my experiences with my three pairs soon, so if you've been thinking about getting a pair of Meermins remember to check back soon.