Brown Flannel Suit for Early Autumn
As I've said countless of times, I've always loved wearing brown jackets and suits. The color has amazing warmth to it, and in general brown-colored fabrics tend to hand that special something to them. I personally own a couple of brown jackets and suits both, with the most precious piece definitely being this made-to-measure suit from Helsinki's very own Vaatturiliike Sauma. The fabric is a 270 g/m2 heavy wool flannel twill from Ariston, and it works great through the autumn, winter and spring periods. If you follow my Instagram, you might've already seen some "live shots" featuring this wonderful suit.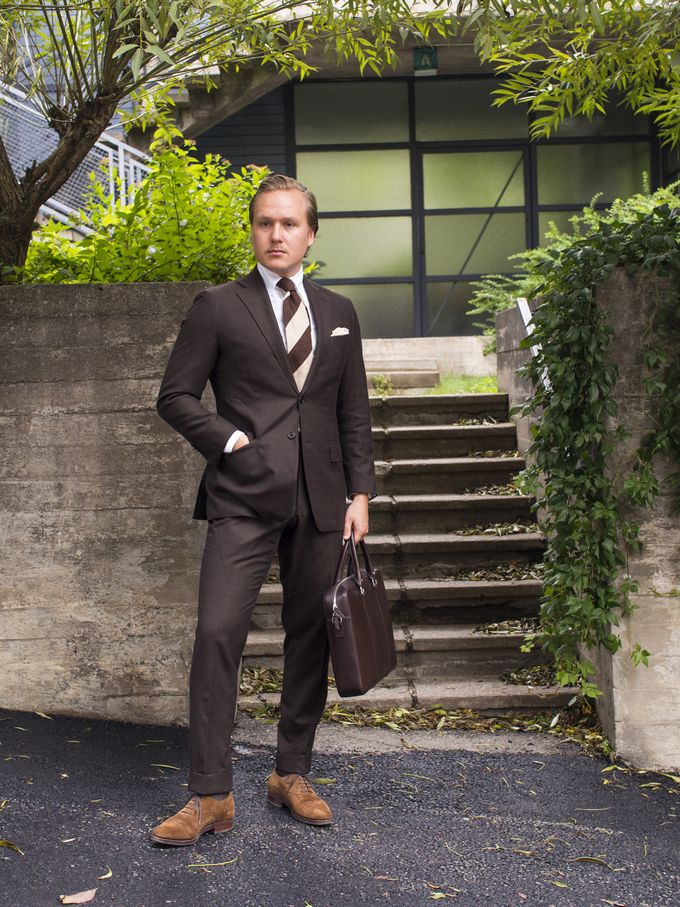 So, the worn items include the suit from Vaatturiliike Sauma, shirt from Berg & Berg, shantung silk tie from Drake's, pocket square from Kent Wang, braces from Viola Milano, socks from Pantherella, shoes from Carmina and briefcase from Linjer.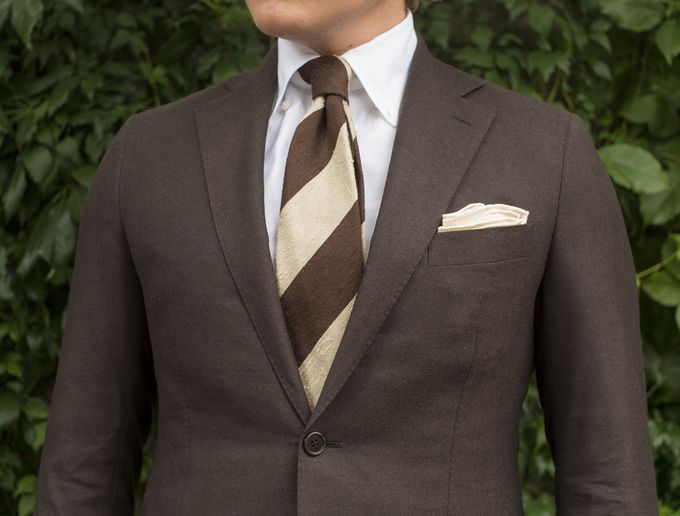 The tie from Drake's, combined with other subtle casual touches like the shirt and the suede shoes, transforms the entire look to a slightly more relaxed level. Nowadays, I seem to be going for this kind of small casual choices on days I'm not meeting any clients.
A cream linen pocket square I got from Kent Wang many many years ago.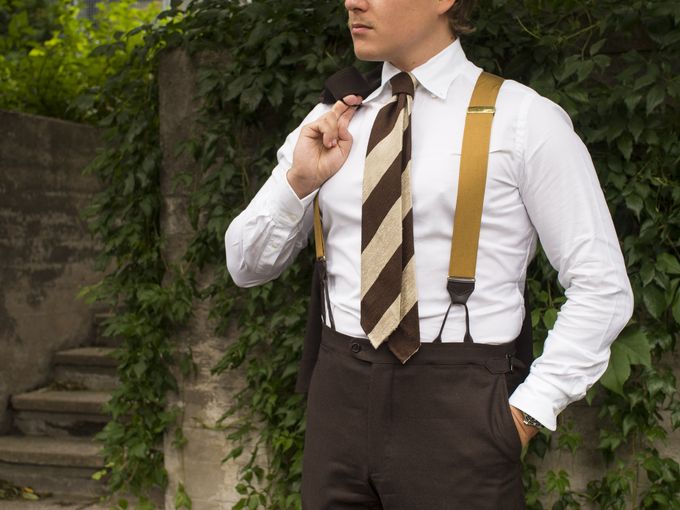 The same shot that I used in last week's shirt review, taken the same day.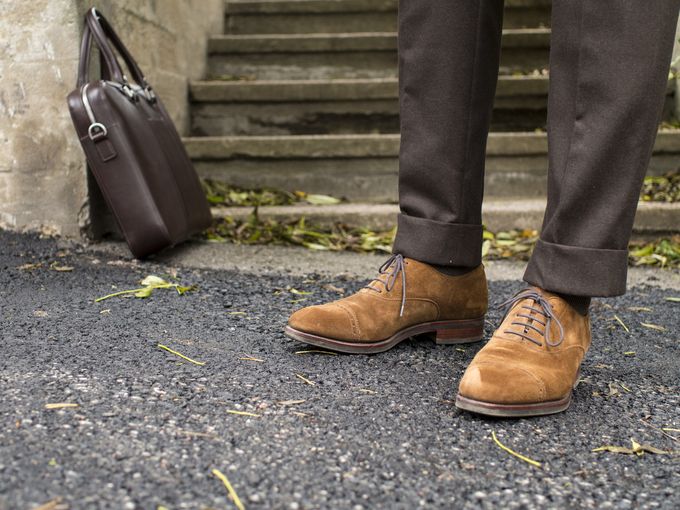 And finally, my snuff suede Carminas from Vaatturiliike Sauma's S/S14 selection. A great shoe that goes well around the year due to the timeless and elegant design and the thin rubber soles.