Brown Holland & Sherry Mille Miglia Fabric Suit
Choosing the suit fabric
One of my recent purchases includes the suit in today's look, a handmade made-to-measure suit from Vaatturiliike Sauma which, like a few others from the same store, have some nice post-manufacture handwork. I wanted a dark brown work suit for the warm seasons, and chose the fabric for this suit from Holland & Sherry's new Mille Miglia bunch. Mille Miglia is a super fine wool twill made from S140 wool (280g/m2 if I recall correctly). The fabric has a nice smooth surface and it feels quite lightweight. The aim was also to get something that has a bit of a unique twist to the work wear scene but one that would still be very classic and timeless.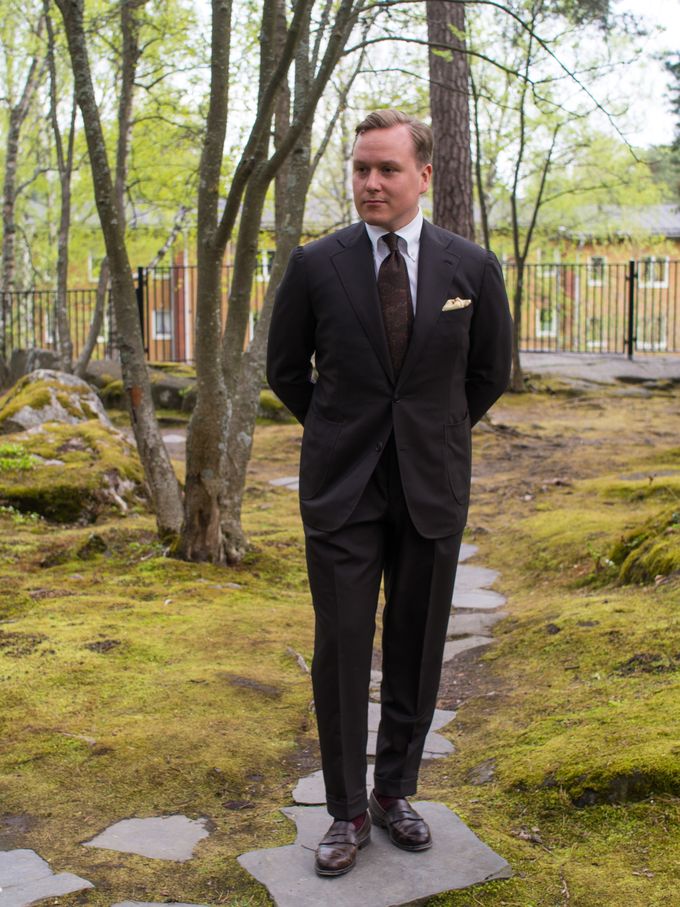 Suit details
As the suit would be used during summer time and would most likely be used in more casual settings quite often, I opted for patch pockets and a regular chest pocket. In comparison to my previous handmade made-to-measure suits from Sauma, I wanted to add a little bit more room to the upper chest. Apart from that other measurements and the proportions in general remained the same as with my previous commissions. For the trousers I went for double pleats and 3.5 centimeter cuffs.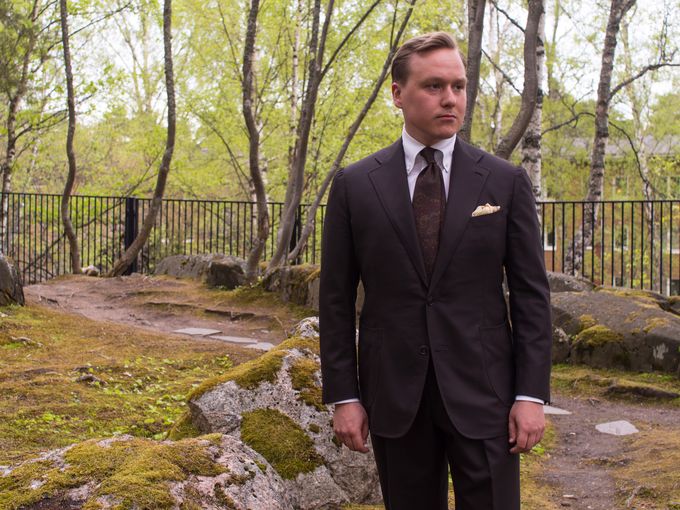 Customer service
As with some of my previous commissions from Sauma, I wanted to have the shoulder in my preferred way. Tuomo from Sauma did a beautiful job and transferred the factory shoulder into what I wanted, big thanks to him once again. 
I won't go into too much detail in regards to the fit or quality of the suit, both are good and in my opinion Helsinki's Sauma offers great value for the money. The service is very much enhanced by their ability to work on the made-to-measure suits to meet client demands, something that I feel is very respectable and important for myself.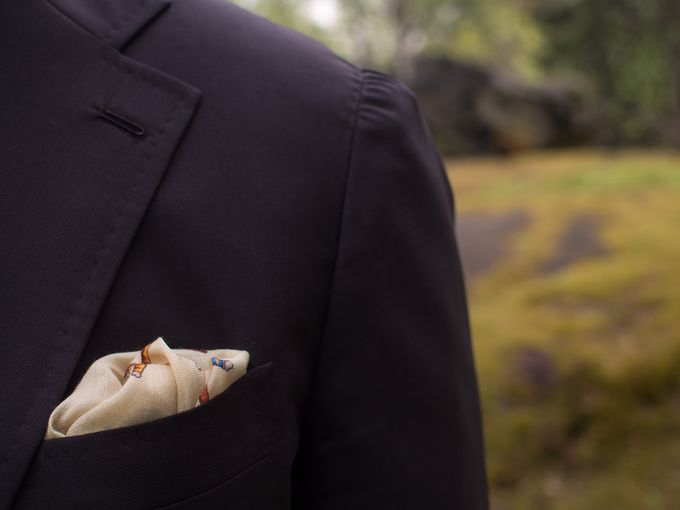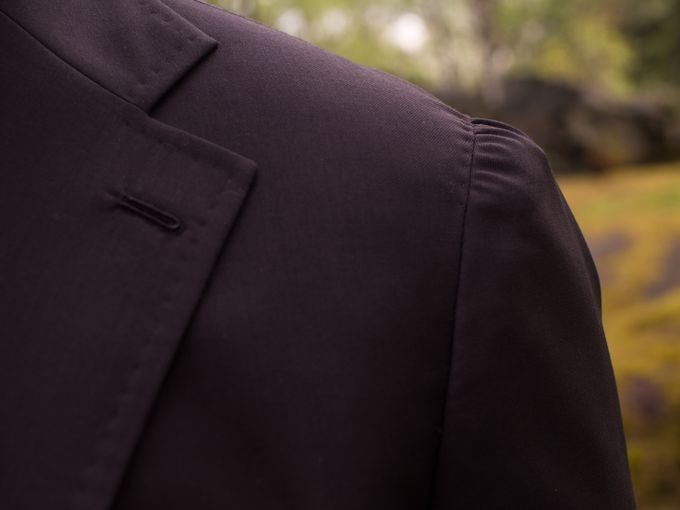 The outfit in these pictures
This particular look is from work from last week. In some ways the palette is a bit autumnal, but actually I quite like this sort of dry brown and earthy hues also during spring and summer time. The key to make them work is basically just to have the right kind of materials, as the colors are in my opinion without a specific season.
The worn items include the handmade mtm suit from Sauma, a mtm shirt from Sauma, a bespoke ancient Madder tie from E&G Cappelli, pocket square from Drake's, braces from Viola Milano, socks from Mazarin and Cordovan loafers from Crockett & Jones.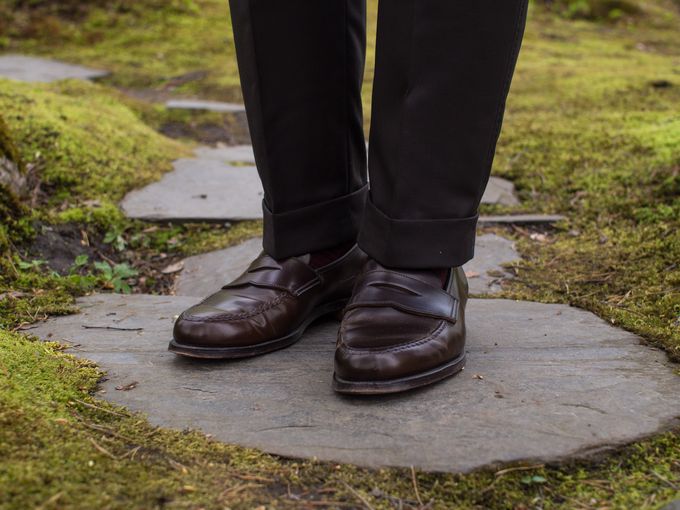 Wrap up
If you've been following the Instagram tab on the site here or my actual Instagram feed you'll have an idea of what's coming next, but to list a few articles you can expect to see a review of my bespoke Sartoria Dalcuore suit, an updated suede shoe wash guide and a post on my other Sartoria Peluso sport coat - all in the upcoming weeks.