Brown Padded Vest, Grey Basketweave Knit and Raw Denim
Some casual fall inspiration, for a weekend walk or some outdoor activity. Also seen on Instagram before.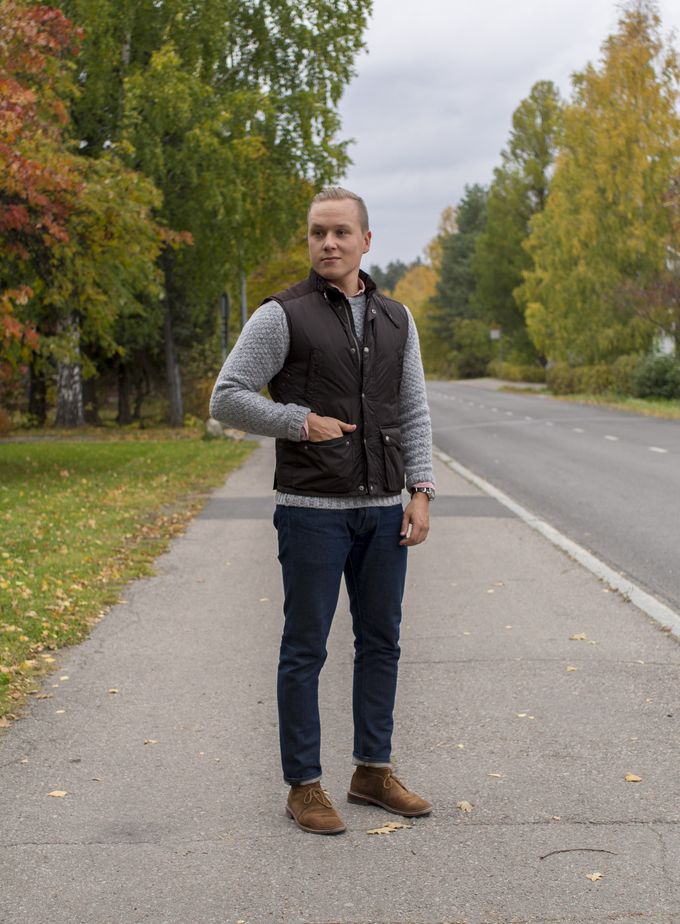 The vest is from Zara, the lambswool basketweave knit from Berg & Berg, shirt from Gant Rugger, belt from Berg & Berg, denim from Indigofera, socks from Pantherella and boots from Alden.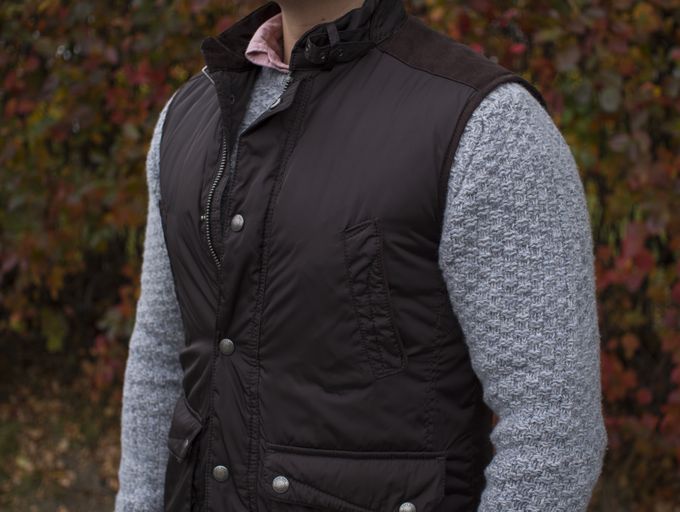 Some true sprezzatura in this picture. Noticed at home I had buttoned the other side of the collar to the first button from the top instead of the button actually intended for the collar.