This one is quite a bit older, taken on a day I don't quite remember. However, I think it's a good example of a semi-formal outfit fit for a day at the office or just to visit some stores or so.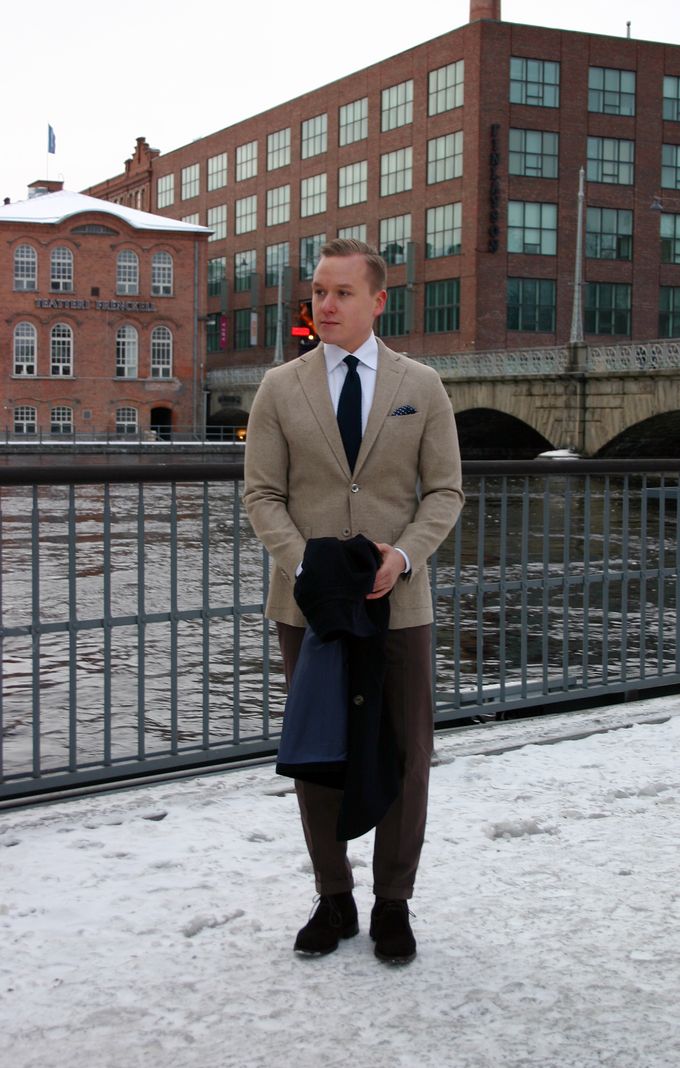 The jacket is from Paoloni and from wool flannel, shirt from SuitSupply, tie from Berg & Berg, belt from Equus Leather, chinos from Paoloni and chukka boots from Loake.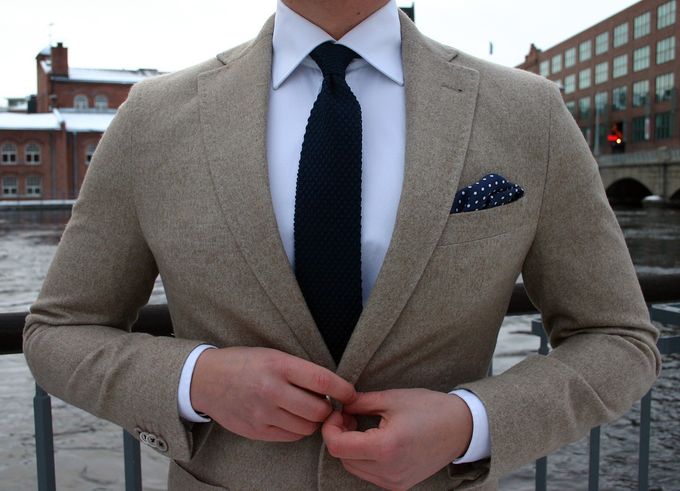 I think this is also a good example of how navy can make things look very fresh even when used just as an accessory color. Here, both the navy silk knit tie and the polka dot pocket square add a touch of color to an otherwise rather 1970s color palette, in my opinion making it work rather well.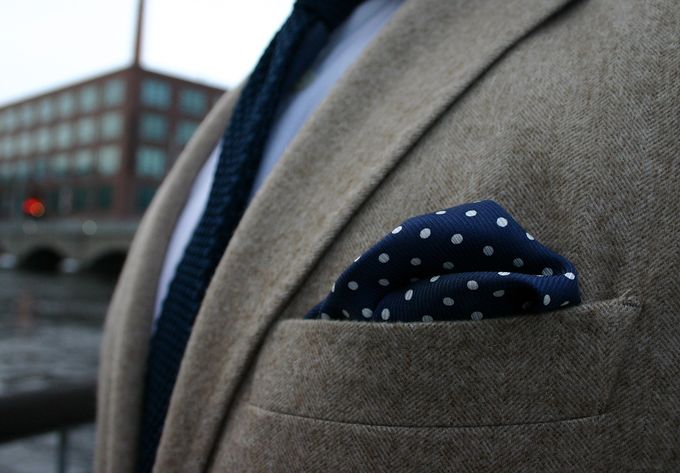 And lastly, a coat shot. I must say, this peacoat has been a great purchase. Being a bit longer and having the horn buttons it looks a little bit more formal than the common peacoat, making it an overcoat option that I really like for my style.