Cashmere and Printed Silk - Berg & Berg Fall Ties
This Sunday's feature features three different kind of ties that are perfect for any fall or winter outfit. Furthermore, all three represent a certain type of a tie that is equally fitting for this season, but can be used to create either a normal business look or perhaps something a little bit different. All these are some favorites I personally picked from Berg & Berg's current tie collection.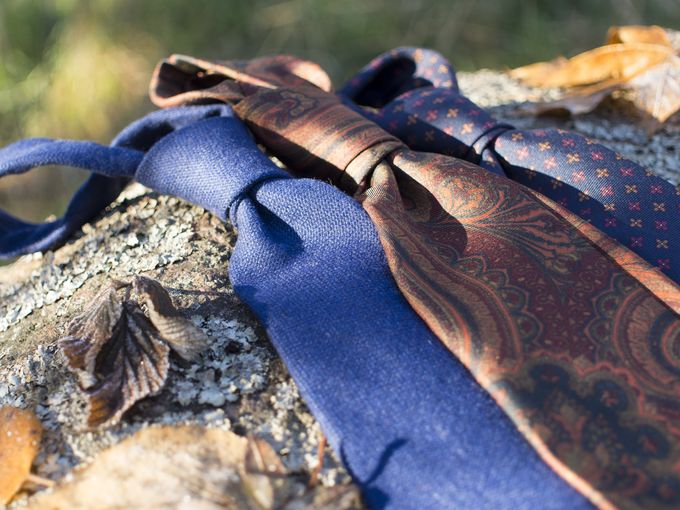 First up, we have the handrolled 100% cashmere tie in a lovely blue/navy shade. I've worn it already several times and it can be seen in action here. The lightweight four fold structure gives it probably the best weight I've ever experienced in a wool or cashmere tie and the material soft as a puppy's belly, as you would imagine from pure cashmere. My recommended uses for this piece is a brown flannel suit, blue/white striped shirt, some wool pocket square with a touch of blue and other complimenting colors and top it off with a pair of dark brown calf Oxfords.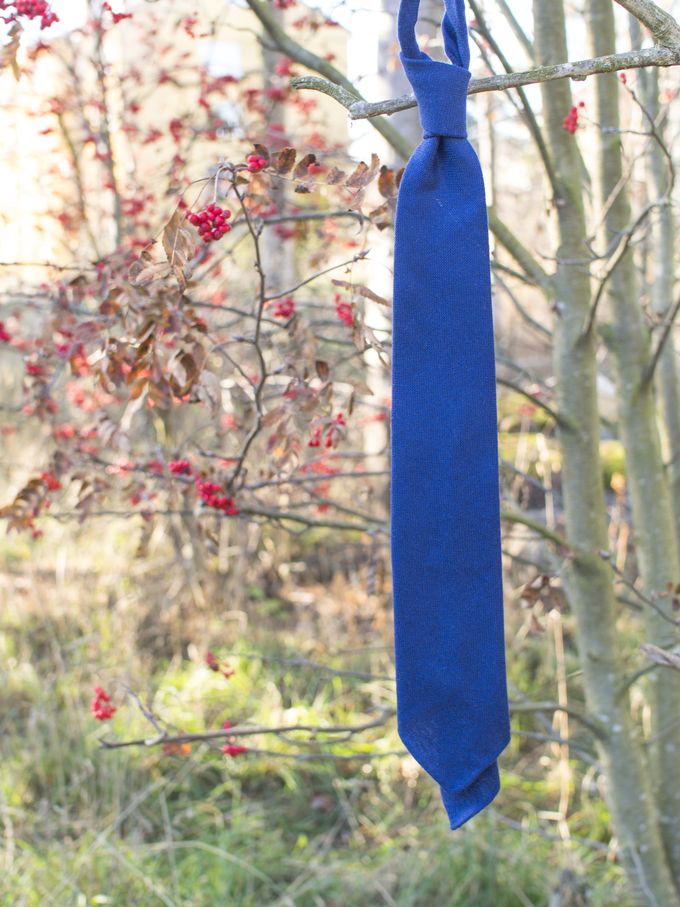 The second tie featured is one of the handrolled six fold ancient madder ties in burgundy, orange and green. This particular color has been sold out, but similar olive/chocolate/nougat and green/burgundy/red options are still available. Now, many shy away from ancient madder silk accessories, many absolutely love them. I for one am a part of the later group, and definitely agree that ancient madder can easily be used as an instrument to lift your outfit to the next level. The cool vintage look created by the toned down matte colors look simply amazing when paired with modern menswear pieces. My recommendation is to pair it with a navy with burgundy Prince of Wales check jacket, white shirt, orange burgundy wool pocket square, medium grey flannel trousers and #8 tassel loafers.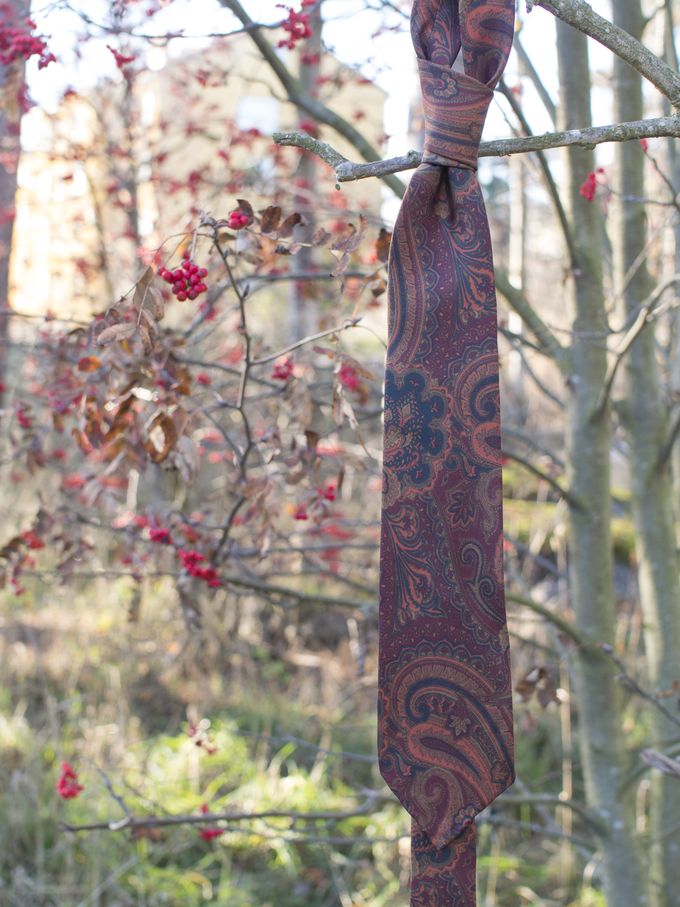 Lastly, we have the handrolled navy six fold tie, one that I've already been using here. The luxurious six fold construction gives it an insanely soft and lightweight feel and ties a simply beautiful knot every time. A navy printed silk tie like this is a true wardrobe staple, and is best used with a navy or a grey wool suit, white shirt, white contrast border pocket square and a pair of Oxford shoes. 
These six fold ties sold out pretty quickly when first introduced, but they've just been re strocked and I strongly suggest you check them out, it's pretty rare to find this kind of ties for this price. Other color option include gree and brown.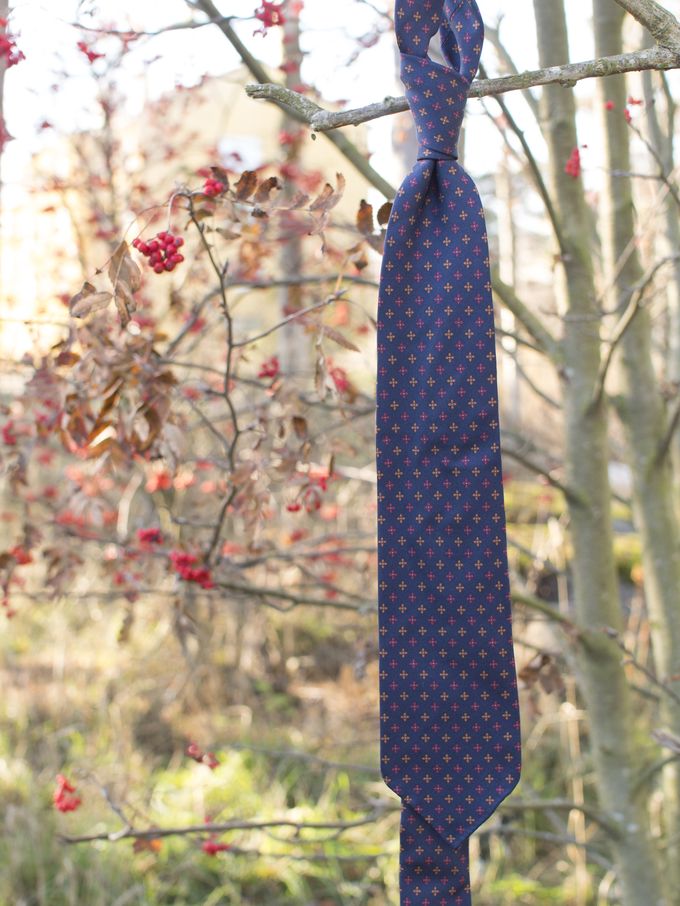 On another note, just booked my flight and hotel to Pitti 87. Anyone who wishes to grab a beer with me send me an email and let's see, would love to meet any of my readers if you've coming!