Casual Friday Inspiration
Some time ago we had a camera with us while having a walk. While we actually ran out of battery, I think the few pictures that I was able to salvage would make for a nice Friday evening post.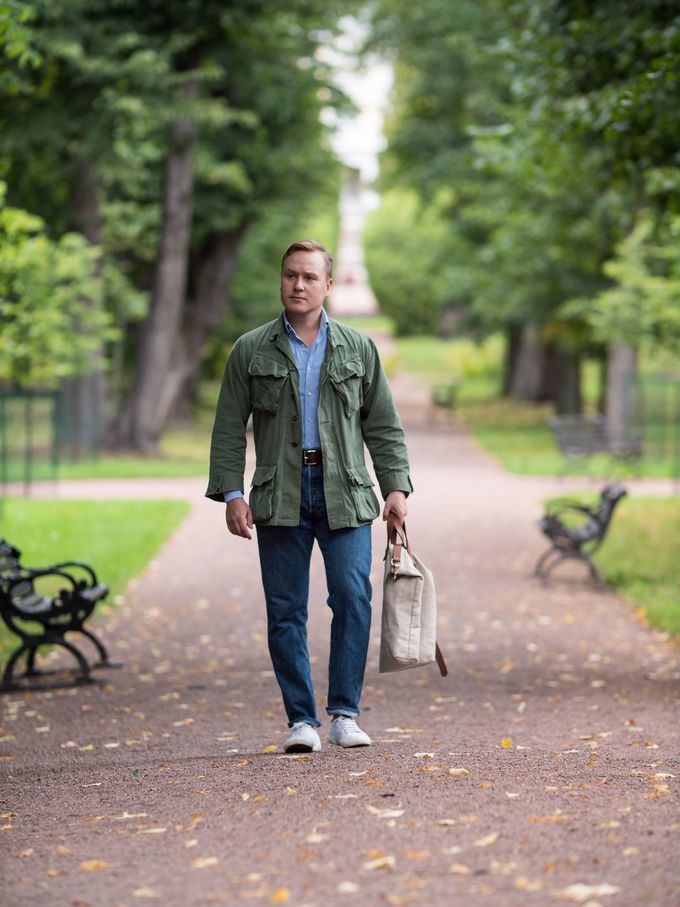 In this look I'm wearing a vintage US army field jacket / jungle shirt, Vaatturiliike Sauma mtm shirt, Equus Leather mtm bridle leather belt, Levi's 501 denim, Superga sneakers and Mismo bag.