Casual in Navy, Ochre and Khaki
A bit colder day from this week and I was wearing my Sealup raincoat I bought and had altered some time ago. After some minor changes it turned out to be a real keeper.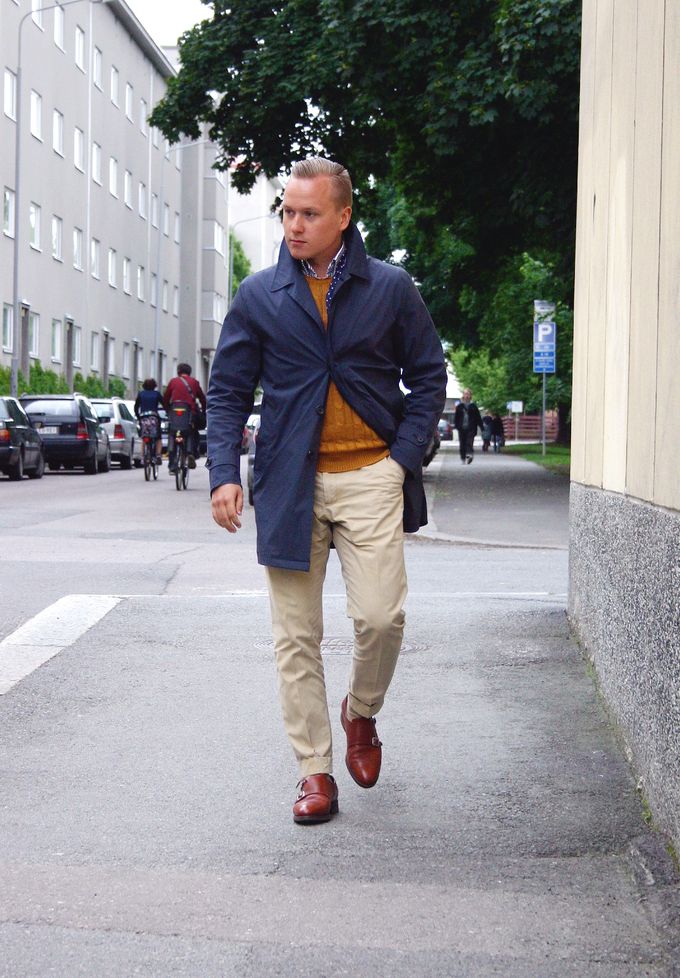 The raincoat is from Sealup, shirt from SuitSupply, linen silk knit from SuitSupply, belt from Equus Leather, trousers from SuitSupply, khaki herringbone socks from Pantherella and Scotch Grain double monks from Meermin.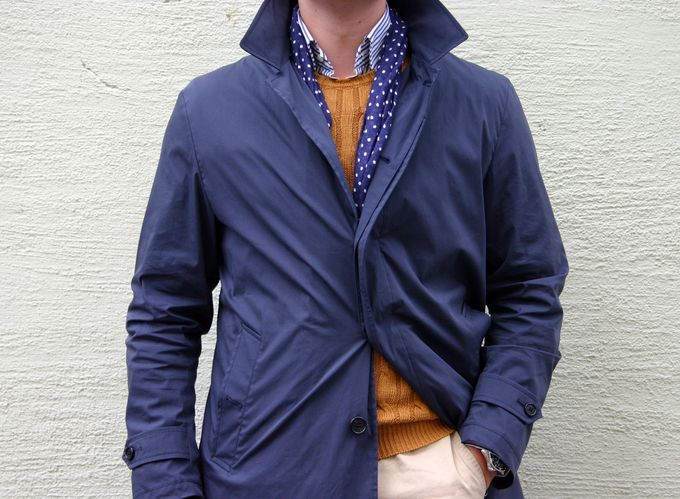 The fabric of this jacket is 99% lightweight cotton and 1 % elastane, making it just perfect for wearing it over a jacket or even a heavier knit. It's not waterproof but gives an OK protection from the elements. What's best though is that the weight of the fabric is just fantastic for a summer day that is a bit chilly or windy for a sport coat alone. One of my favorite purchases of the year.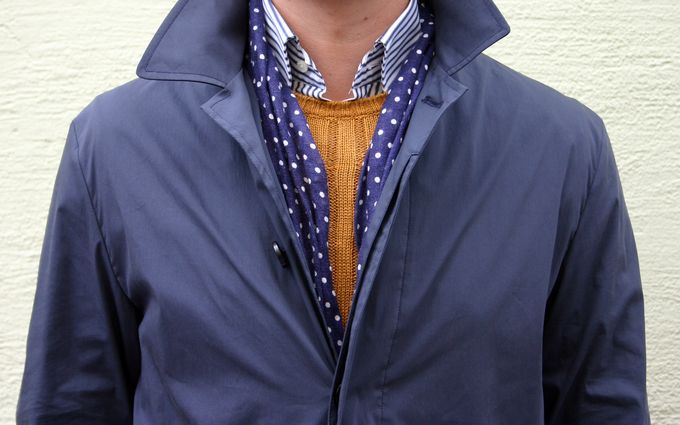 The ochre knit is from SuitSupply's latest season, one of those items I was really looking forward to try. The fit on it is slightly baggier than in their other knits I've owned, but the color is great for around the year and the feel of the fabric is rather pleasant. I'll see if I can shrink it a bit to make it fit better. The shirt underneath is a striped button-down shirt with long collar points.