Casual Unstructured Jacket and Denim
This week's outfit is from early September, for a nice and a rather warm Sunday. Again, it's all about things that fit this kind of setting - vibrant and light colors, interesting and casual textures and as always, pieces of clothing that compliment each other perfectly.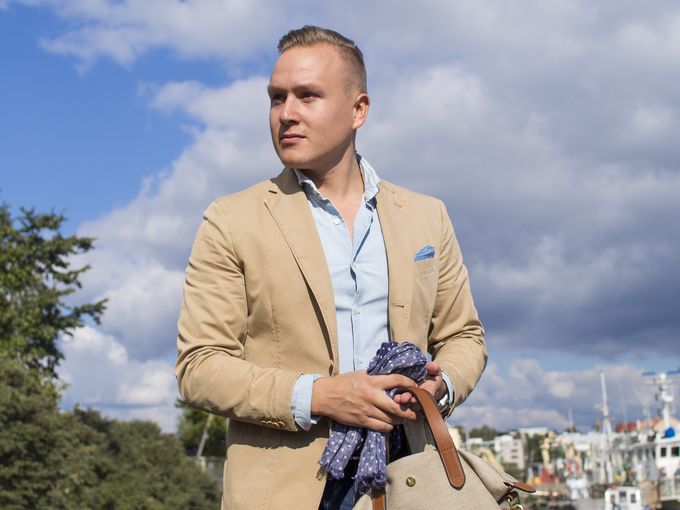 The jacket is from Cantarelli, chambray shirt from SuitSupply, Berg & Berg linen pocket square, SuitSupply linen scarf, Equus Leather belt, Norse Projects denim, H&M socks, Meermin double monks and Mismo bag.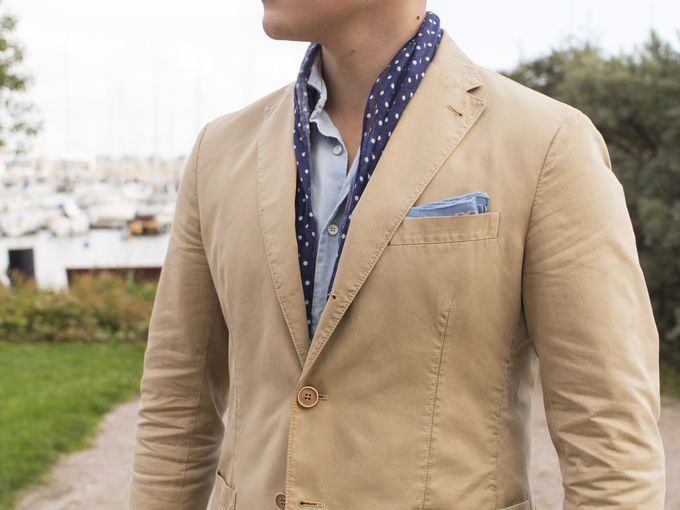 A wonderful khaki color like this is rather cool when used with different kind of blues and textured fabrics. In this case, light blue chambray and a light blue linen pocket square.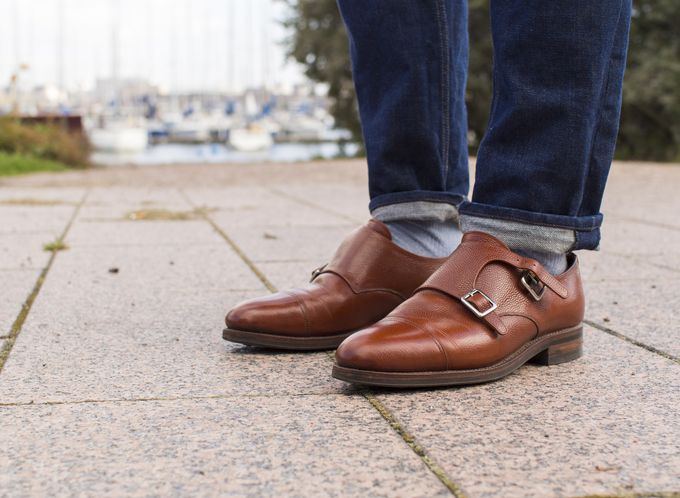 Meermin double monks in the Hiro last to top things off.