Coccinella Bespoke Sport Coat Winter Inspiration
A winter outfit with warm hues
As my current office has no client-facing work, my day-to-day outfits have gotten a bit more casual lately. Today's post is another addition to this stream, combining a set of warm hues that are all close to my heart. I've combined different browns with reds and a touch of dark navy and dark green. While most colors are plain, the pattern on my tie, scarf and jacket make the overall look anything but bland in my opinion. And while the colors are all very earthy and not all that dark, I would consider this to be a fairly formal sport coat look for the colder seasons.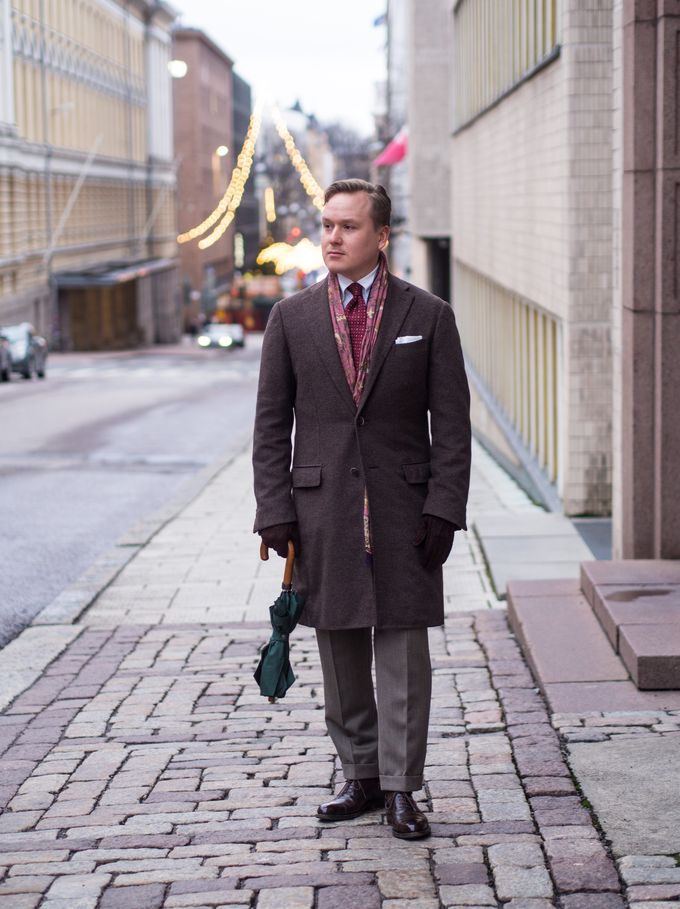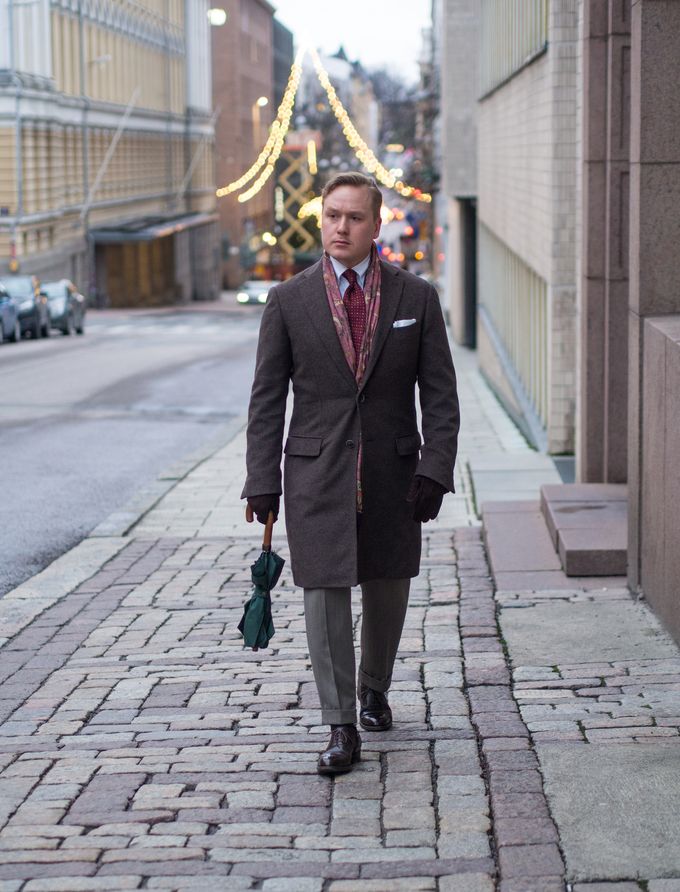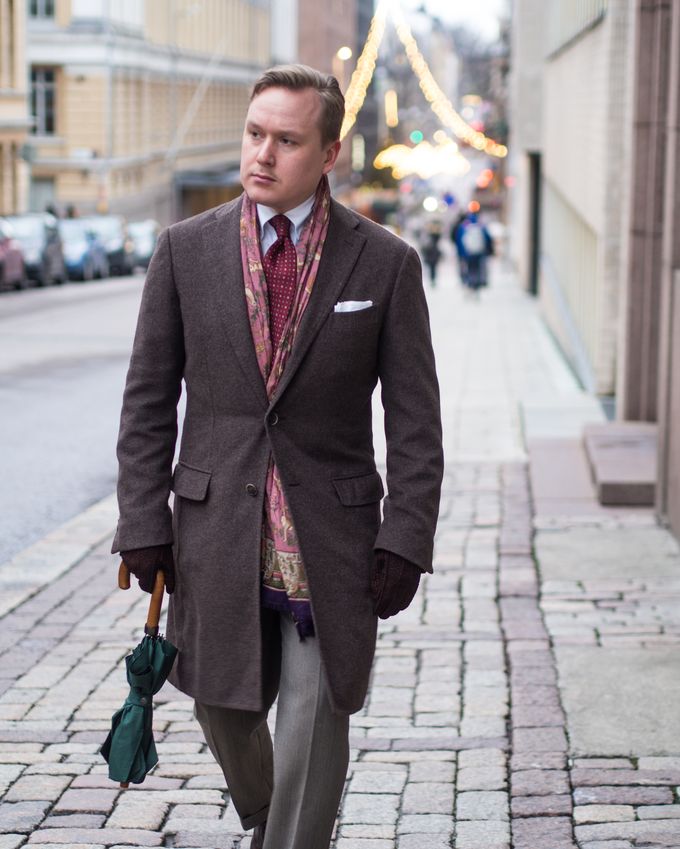 Outfit items
All worn items include my Ring Jacket wool coat, Drake's scarf, Madova carpincho gloves, London Undercover dark green with maple handle umbrella, bespoke Coccinella sport coat, Vaatturiliike Sauma mtm shirt, Viola Milano tie, bespoke House of Kydos white linen pocket square, Viola Milano barathea braces, Vaatturiliike Sauma mtm trousers from Caccioppoli Covert fabric and mto Vass Oxfords.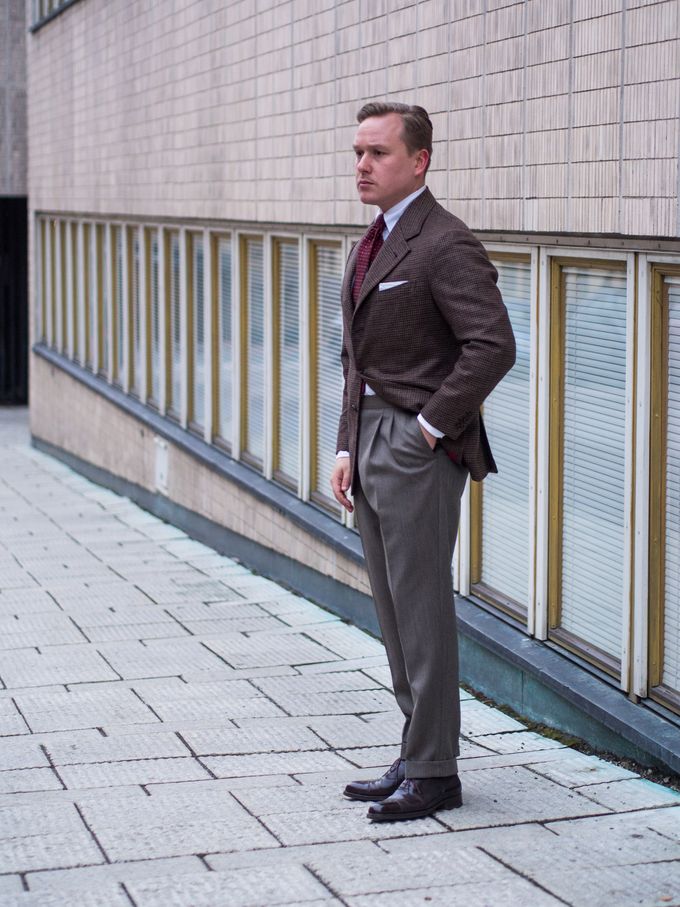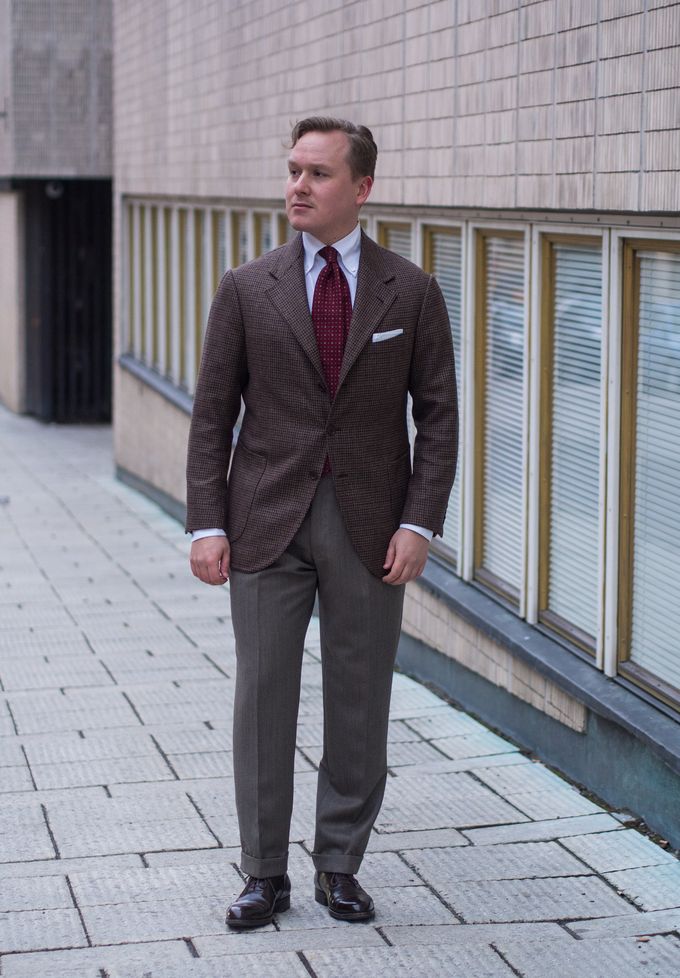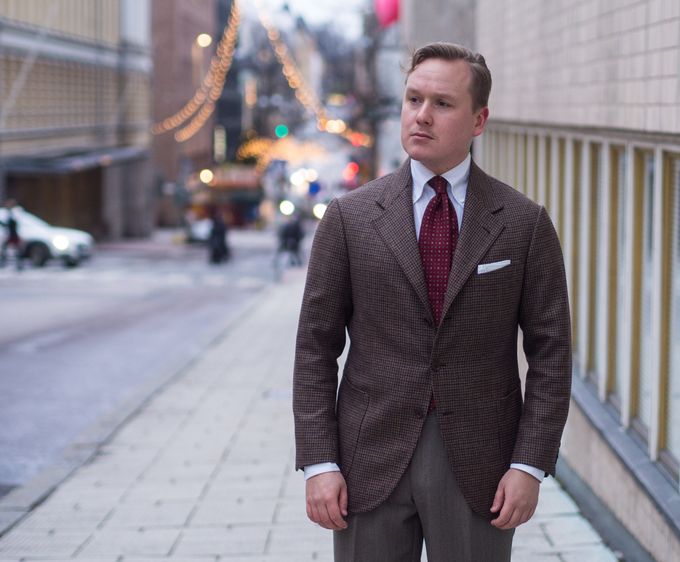 Looking for that perfect fit
Unfortunately I haven't gotten around to have any alterations done to my Coccinella jacket. The problem I have with it is that the front/back balance is somewhat off and does need to be fixed. I initially thought it would be a bit easier fix, but after discussing it with my friend tailor here in Helsinki I've now decided to wait till next summer. I will be visiting Osaka then anyway, so might as well take it back to Mr. Chujo then to have the fixes be done with the tailor who made the piece. For now it's useable, but often goes a bit out of place and rises higher than it should after I move more extensively.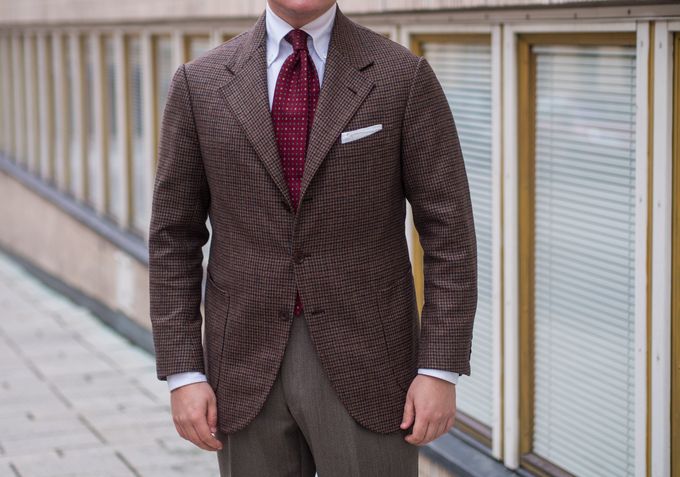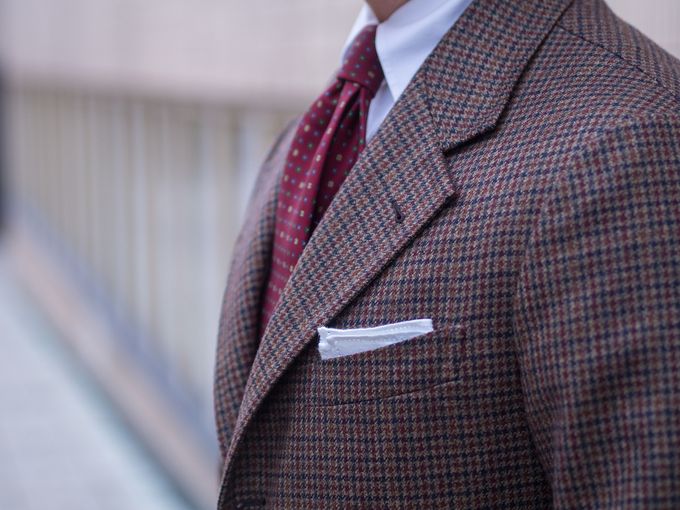 The smaller details
For this look the tie is obviously a pretty perfect match for the jacket, but having these two patterned pieces together there isn't much space left for other patterns. Therefore the white shirt and the embroidered white pocket square are quite an easy to choice. The burgundy braces were partly accidental on the day of shooting this look, but I'd say they remain OK for the outfit - not really matchy-matchy at all.