Crockett & Jones Westbourne And Last 348 Sizing
I recently got the chance to buy off a friend's pair of Crockett & Jones Westbournes for a great price, and having been looking for a similar pair for quite a while I naturally took it. Crockett & Jones' last 348 is one of the best-looking lasts there is for a formal oxford, and it works especially well for a U-throat oxford like the Westbourne. It has just the right aggressivenes and an elongated appearance to be worn with suits or more formal sport coat combinations. For more casual combinations I'd go for shoes made on a slightly rounder last, such as Meermin's Hiro.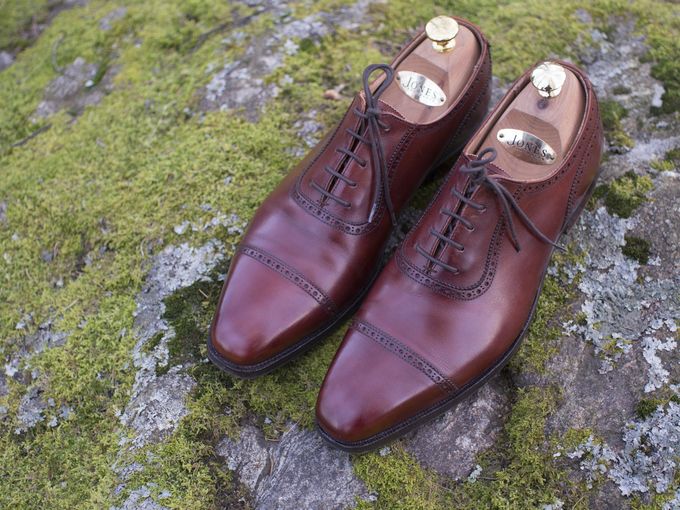 Like in many other shoes, I wear my usual size UK 7 in the 348. It's a snug fit and the profile is perhaps a little bit lower than in many other lasts (which is just fine for me). Despite having a very sleek profile the 348 isn't that narrow, but quite regularly-sized. Someone with very wide feet might want to think about sizing up though.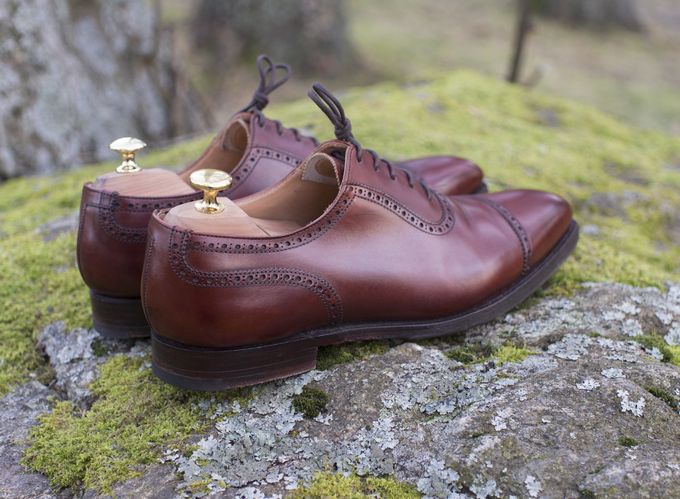 My ideal combination of formal dress shoes includes both a black and a brown pair of cap toe oxfords and a few different kind of pairs of brogue oxfords. This new pair will serve well as one of the last mentioned ones. Due to their somewhat aggressive shape, the Westbournes are ideal for pretty much any kind of a suit look, but being brown and having the brogue detailing (no medallion though, just the way I like it) they can also be easily used in more formal sport coat looks (something like this, for example).