So, it's been a while. Being busy at work, I've mostly been updating my Instagram, but let's see if we could pick up the old pace on the website as well.
To start, here's a work look from some weeks back. I love the soft lines of this MTO suit from Helsinki's Vaatturiliike Sauma. The best thing about however, is the fabric. A wonderful matte light navy in daylight that transforms into a dark navy in the evening, always retaining that blue hue.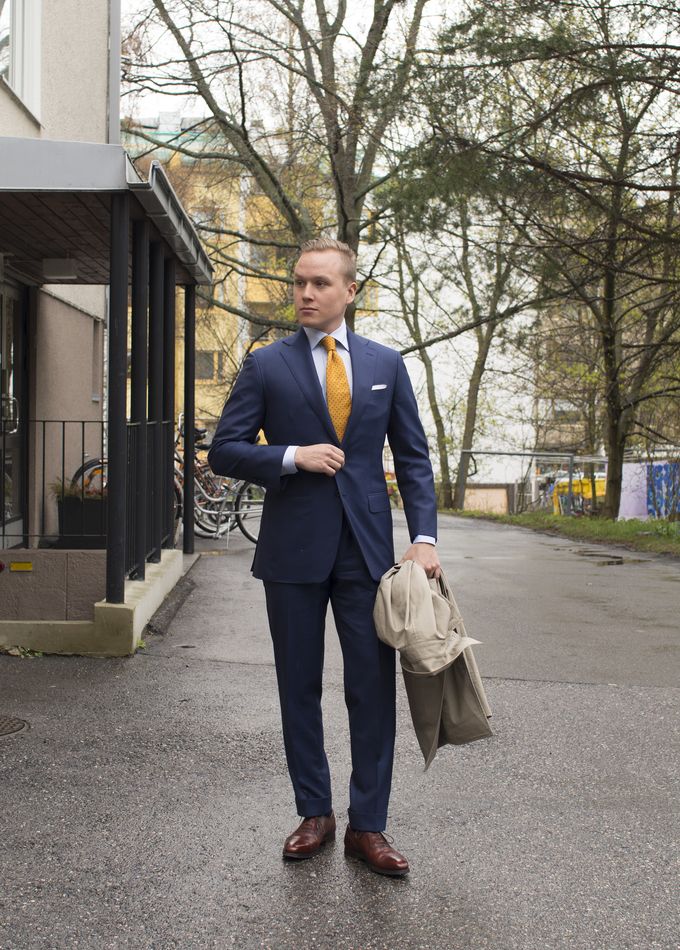 So, the suit is from Vaatturiliike Sauma, shirt and tie from SuitSupply, pocket square from Viola Milano, suspenders from Albert Thurston, socks from Berg & Berg, shoes from Crockett & Jones and coat from Uniqlo.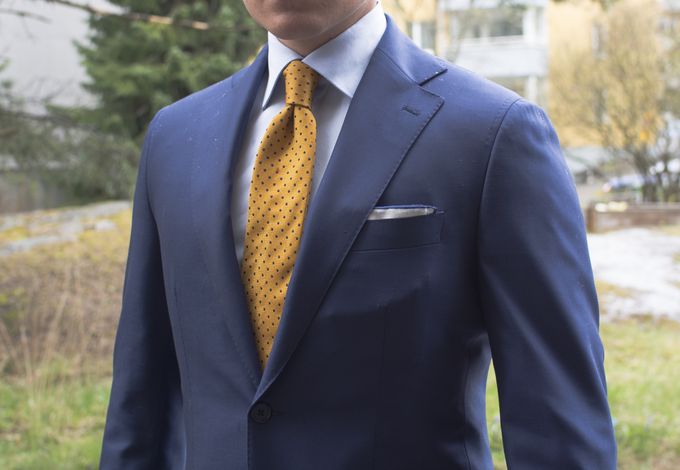 I don't wear this color combination too often, maybe a couple of times a year, but decided to go for it on this day. The contrast border pocket square gives the look a subtle touch.