Dark Green Holland & Sherry Crispaire Fabric Suit
One of the color combinations that always work well is certainly dark green and burgundy. While in certain shades it can look a little bit Christmas like, it's actually a pretty versatile set of colors that goes fairly well around the year. The key, as with most other colors, is that the overal outfit is in harmony and the fabrics and other details fit the season. These pictures are from about a month ago with little snow left in the coastal islands of Helsinki, but I'd definitely wear the same thing during summer time. Just change the pokcet square to a burgundy contrast border and you're all set.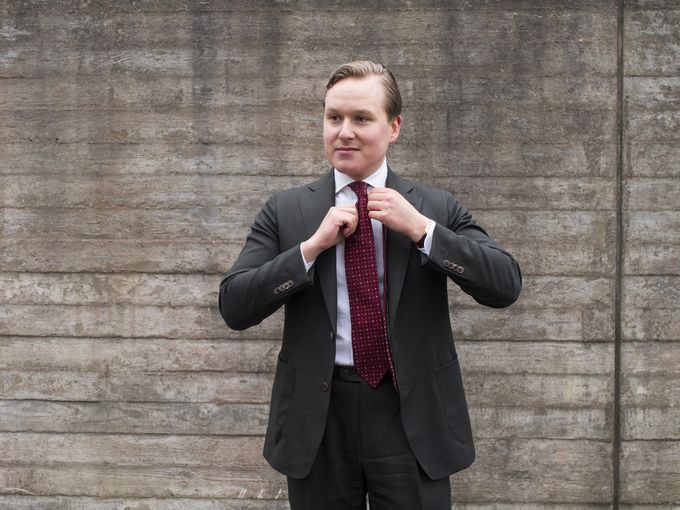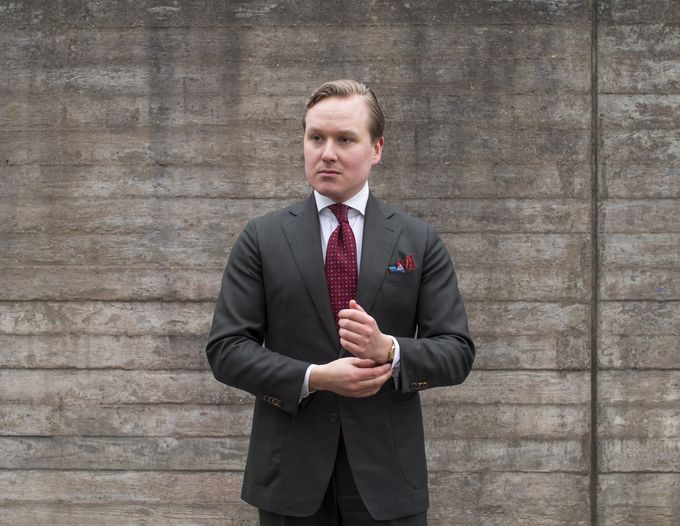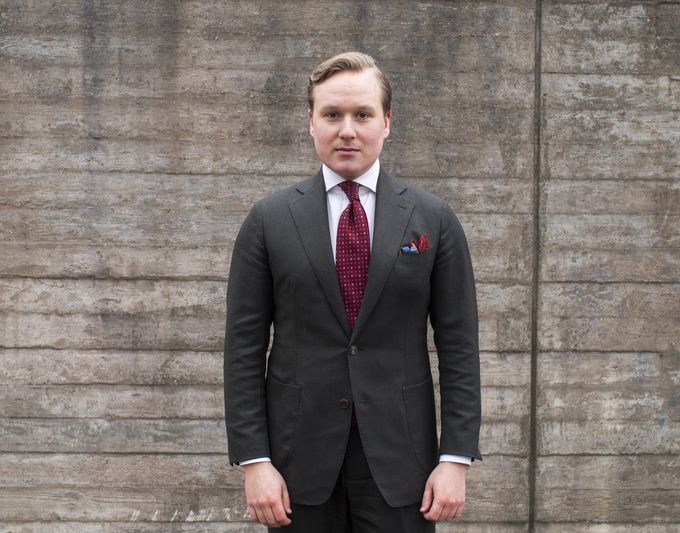 The items include a Lardini coat (not in the pictures), Vaatturiliike Sauma suit, Viola Milano tie, Drake's London pocket square, Viola Milano braces, Berg & Berg socks and Crocket & Jones Oxfords.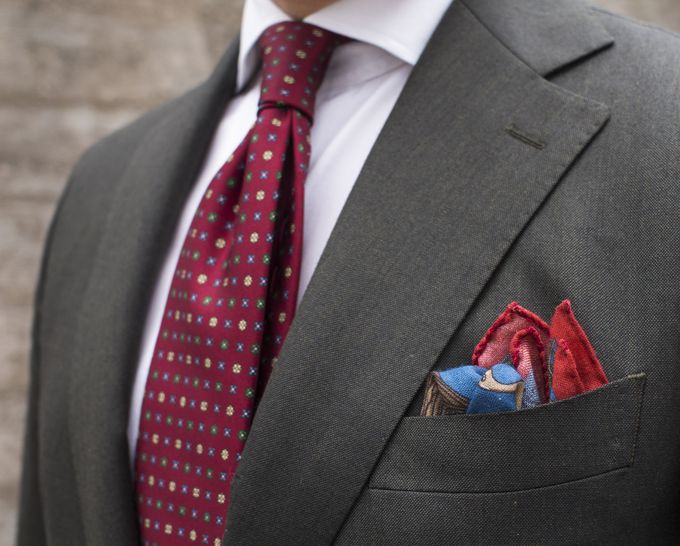 The color green is a little bit tricky to pull off with blue accessories. However, the shade of this Holland & Sherry Crispaire fabric is just toned down and dark enough to easily accept a little blue in your outfit.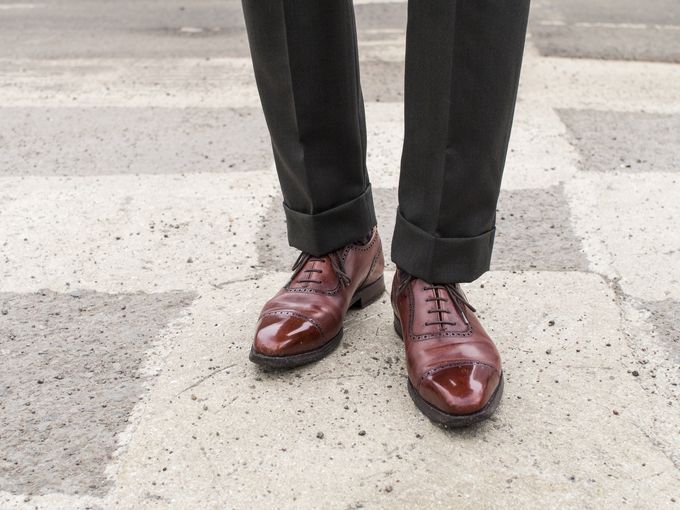 C&J Westbournes in chestnut. In my opinion, a reddish brown colored pair of shoes sometimes works really well with burgundy accessories, but you have to be a little bit careful for the result to not look overly matchy-matchy.