Early Spring Sport Coat Look
I recently wrote about using a suit jacket as a sport coat, and today's post will be another example of that. I would say this outfit is also a good example of what I like to wear during the final moments of the winter season - a nice textured sport coat, flannel trousers and a set of fitting accessories. The colors in this look are very subtle, but the vintage tie with its horse bit pattern is obviously a little bit outlandish. When other parts are very basic though, you can usually get by wearing a bit of a statement tie.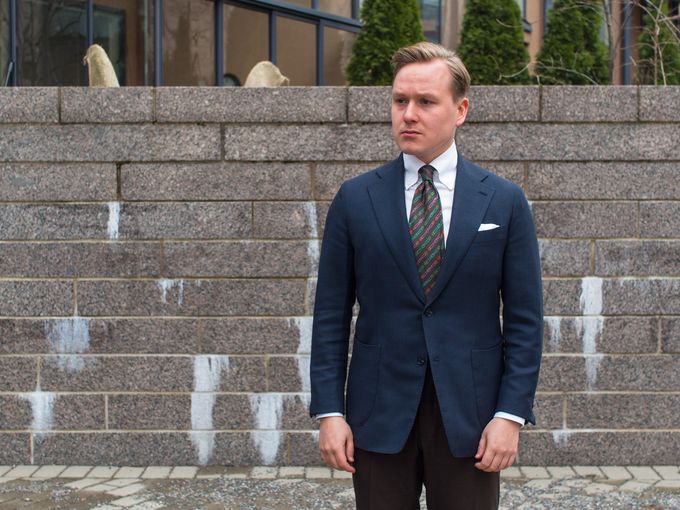 The items in this outfit include a jacket from my handmade Vaatturiliike Sauma mtm suit, mtm shirt from Sauma, vintage Gucci horse bit print tie, Berg & Berg pocket square, mtm trousers from Sauma, socks from Pantherella and suede Oxfords from Carmina.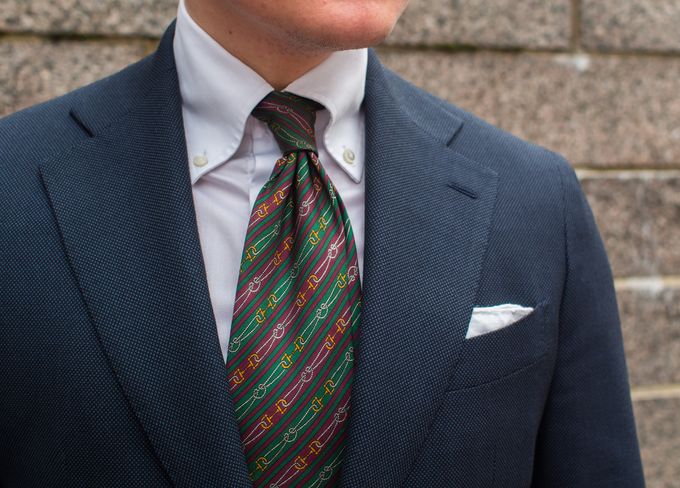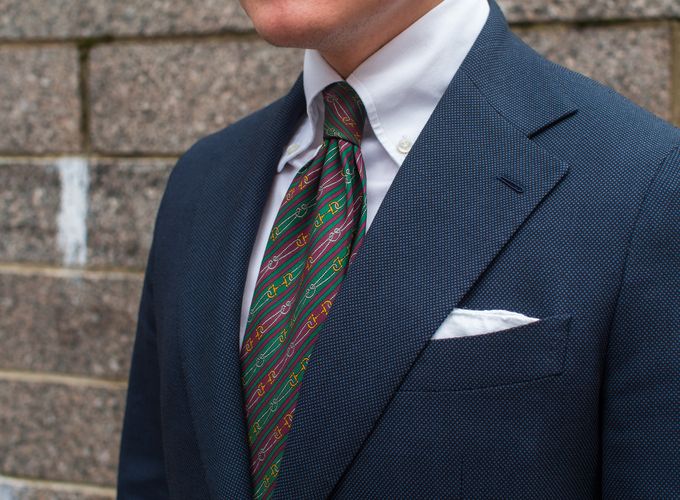 A white twill button-down shirt and a handrolled cotton linen blend pocket square are both one of those wardrobe staples, and both are doing their job very well here. A plain color shirt is basically a must with a tie like this, and in fact I've decided to wear only plain pieces of clothing with it in these pictures. I do feel that the end result is actually very classic and subtle, no matter how many horse bits can be seen on the tie.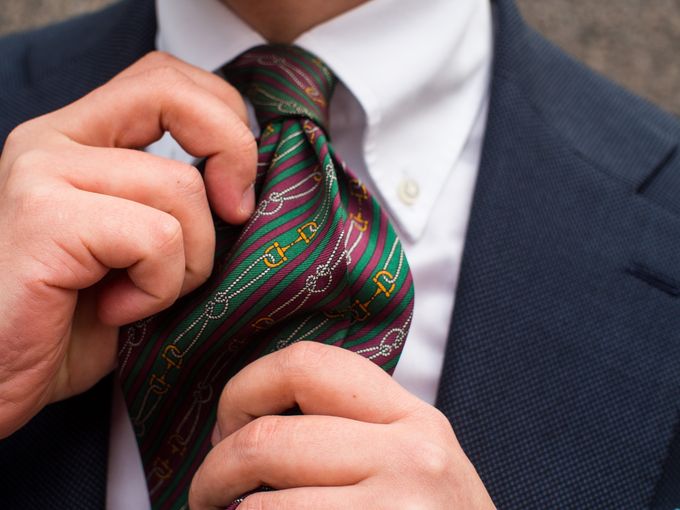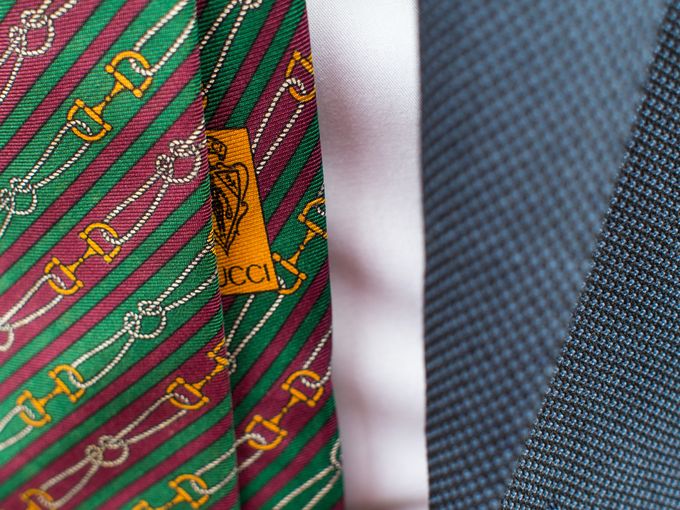 Old Gucci quality with a neat printed on logo. The weight of the tie is also acceptable as it usually is with similar vintage pieces.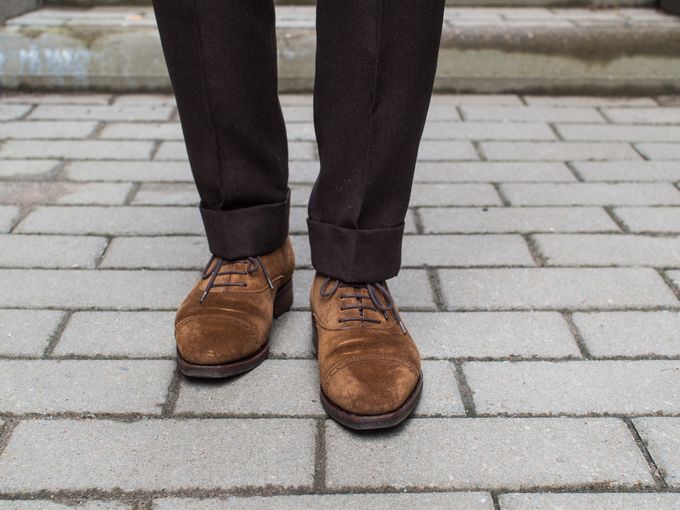 And then, some suede shoe goodness for a change. I haven't worn suede almost at all the entire past winter, but now it will be great to enjoy these shoes a little bit as weather gets warmer. And to all those comments on suede being very delicate as winter shoe material, no that is not true and it's also not why I haven't worn suede during the winter time. The key reason is really that during the colder season I'm basically always in a suit and wearing quite formal outfits, and I simply don't really like wearing suede shoes with them. For me, suede is a nice casual shoe material for my summer loafers and possibly other summer shoes. A suit will almost always look more appropriate with a set of well-polished calf skin Oxford shoes.