Field Jacket and Suede Boots in Fall Scenery
To kick off the week, I felt like posting these shots, taken last week. No complete fit shot this time, just a quiet moment by one of Europe's oldest industrial areas.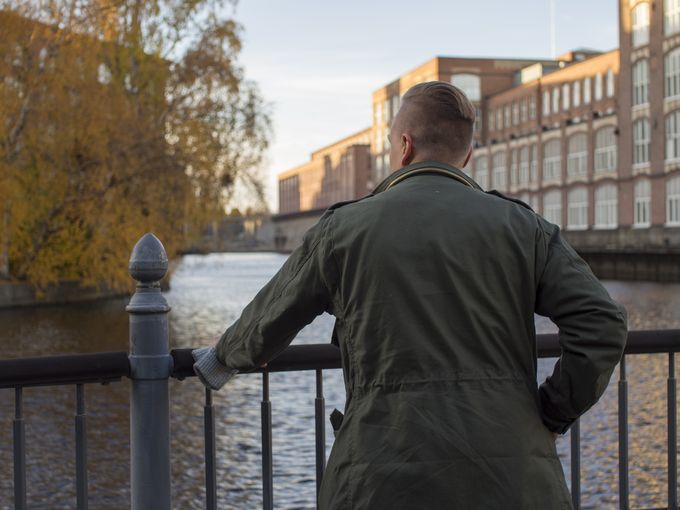 Worn items include my Alpha Industries M-65 field jacket, Penfield sweater, Equus Leather belt, Indigofera jeans and Meermin boots. In my hand are fingerless knit gloves from H&M.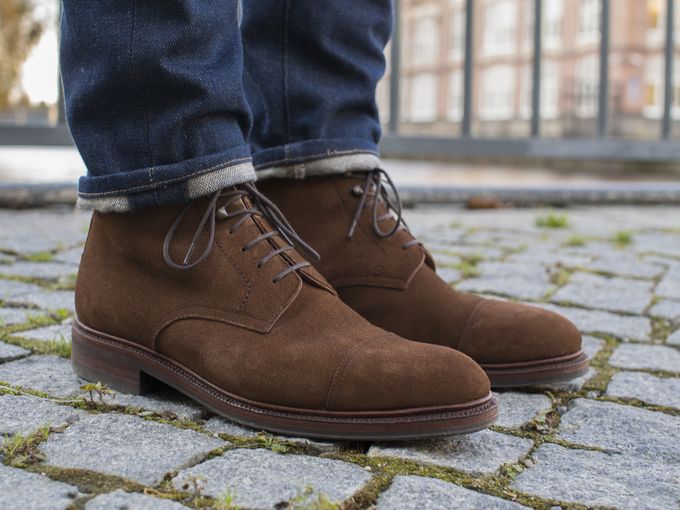 As you can see, they're already starting to show some character as the suede gets more alive after some brushing.
And for today's look in normal iPhone quality see here.