For Those Colder Summer Days
As perhaps expected, the real Finnish summer finally arrived after the exceptionally warm May, and we've had a few somewhat chillier days since. Here's a casual Friday look from one of them.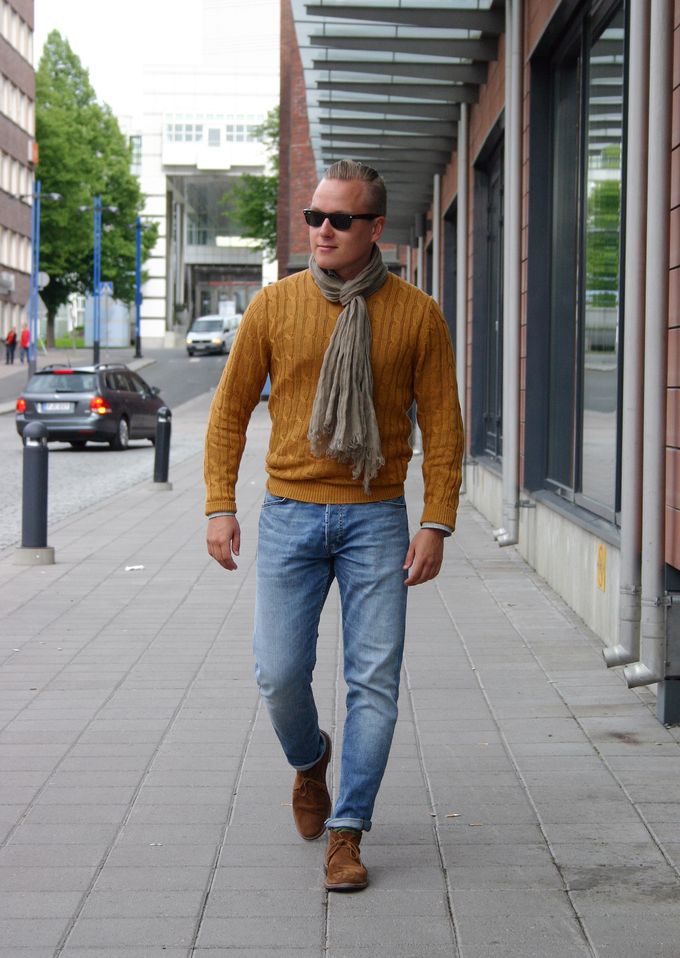 The silk linen knit is from SuitSupply, faded olive linen scarf from Massimo Dutti, olive gingham check shirt from SuitSupply, jeans from Wrangler, olive socks from Berg & Berg and unlined snuff suede chukka boots from Alden.
This knit from one of my favorite pieces from SuitSupply's entire S/S 13 collection when it was released, but I must it hasn't been that perfect. The fabric, as usual with SuitSupply, is fantastic. I like the color for both summer and early autumn, but the problem is how the fabric loses its shape. Wear it a half a day and it can barely be categorized as "slim fit" anymore.