Last day before my summer holidays, I went for some navy and brown. A good way to leave the office for a week, if I say so myself.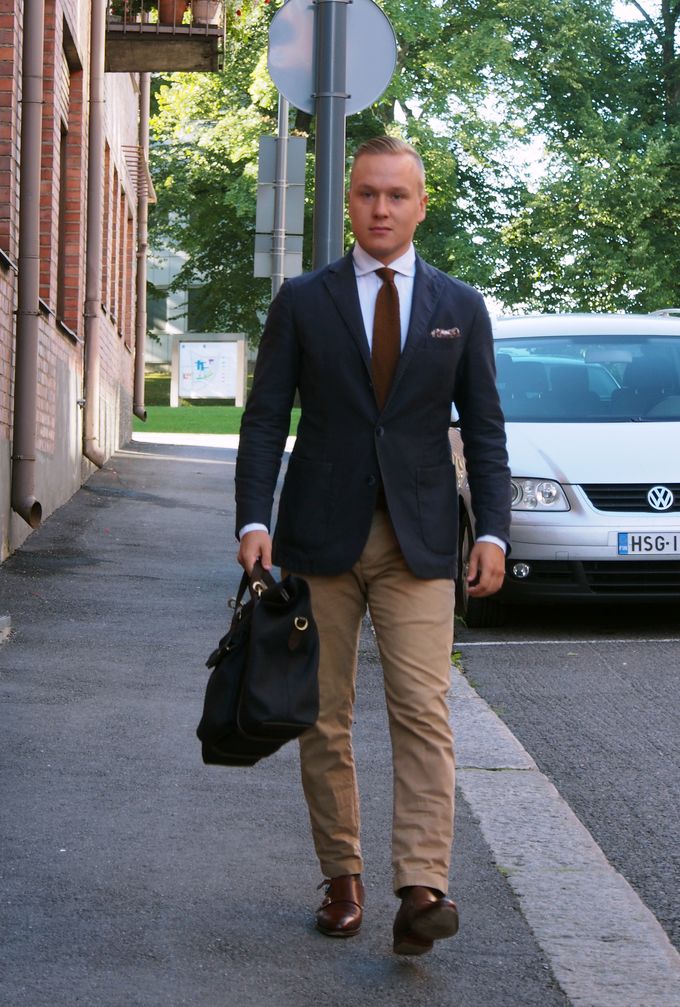 Jacket from LBM 1911, shirt from SuitSupply, pocket square from Tom Ford, belt from Equus Leather, trousers from Brooks Brothers, shoes from Meermin and briefcase from Mismo.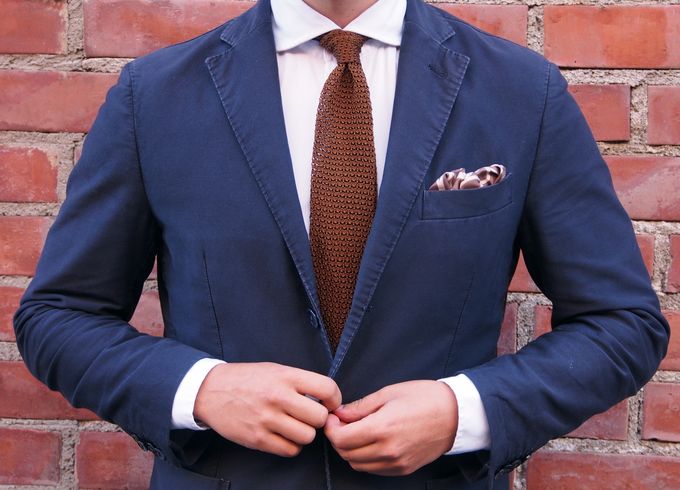 The best friend of a brown knit tie, the unstructured navy jacket.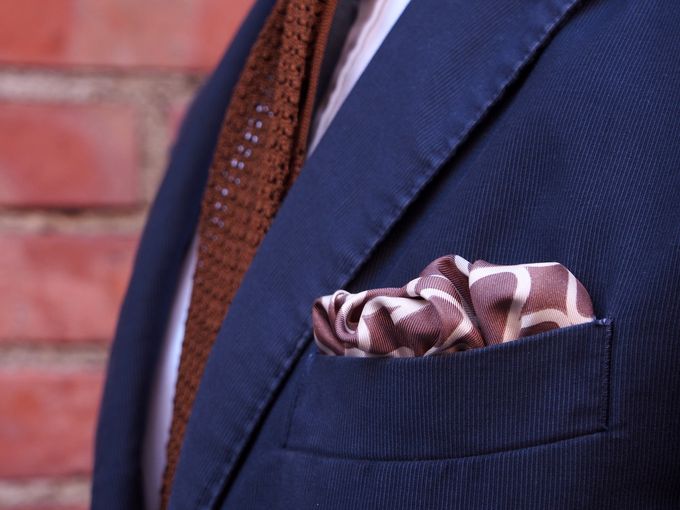 A Tom Ford pocket square with a geometrical print.