This Sunday's outfit post is from this week from a day with a comfortable +20° Celsius and some occasional rain.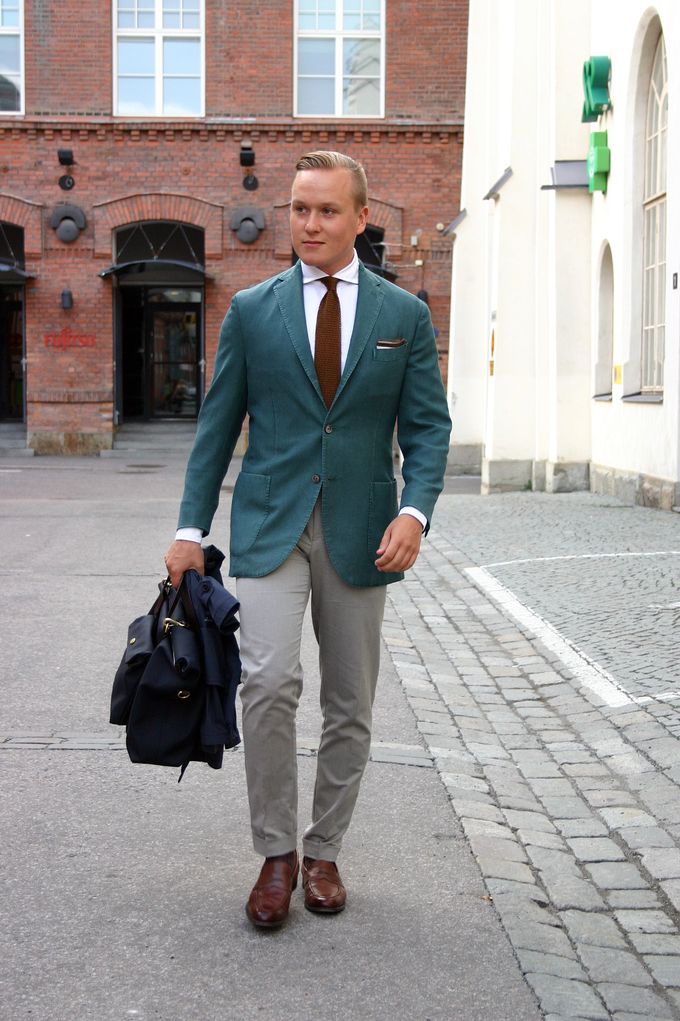 The jacket is wool and from Boglioli, shirt from SuitSupply, knit tie from Atelier F&B Geneve, belt from Equus Leather, trousers (part of a suit) from SuitSupply, socks from Bexley, penny loafers from Cheaney, lightweight raincoat from Sealup and briefcase from Mismo.
I've noticed I always end up wearing brown accessories with this jacket.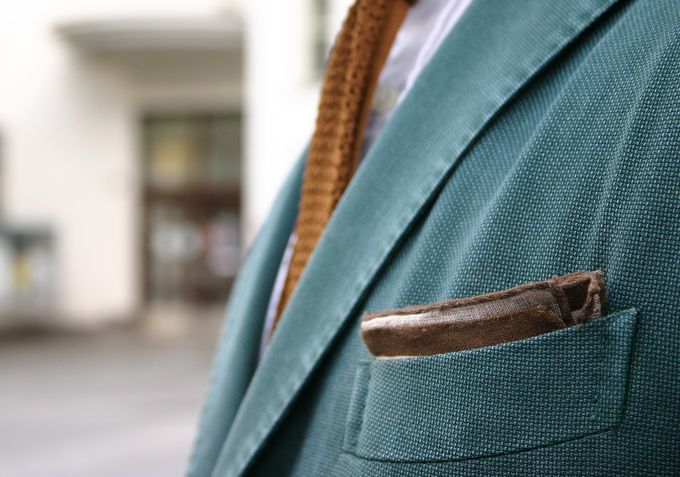 My favorite kind of fold for a patternless linen pocket square.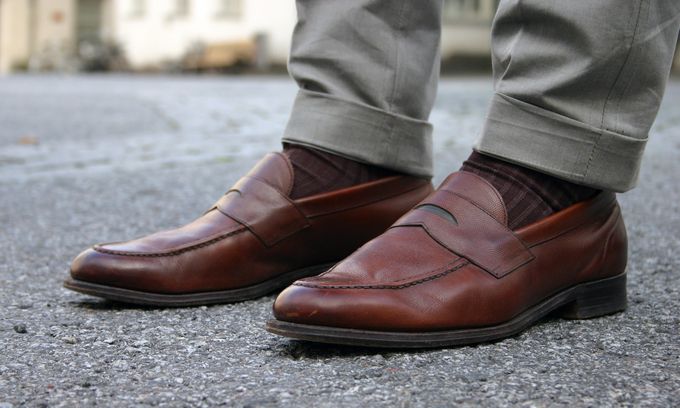 And simple brown calf penny loafers in a semi sleek last, I'm quite happy with how these work with the outfit. Also wearing socks for a change, as wearing a raincoat sockless didn't really sound like a good idea in this particular instance.