Green Is a Versatile Color
Green
..the color of money. And trees and what ever. But it's also the color of my bespoke jacket from Pino Peluso which continues to be one of my favorite pieces. When posting pictures on this jacket, there are always a fair bit of discussion and comments on it. One of the staple comments is "So cool how you pull it off" and the sorts. While this is flattering, I personally don't necessarily even see this jacket's color as anything too out of the oridinary.
The fabric is very matte and not shiny at all (not given when linen and silk are used) and the color is actually a pretty versatile variety of green. The texture makes is a fairly casual jacket that works in most summer sport coat settings.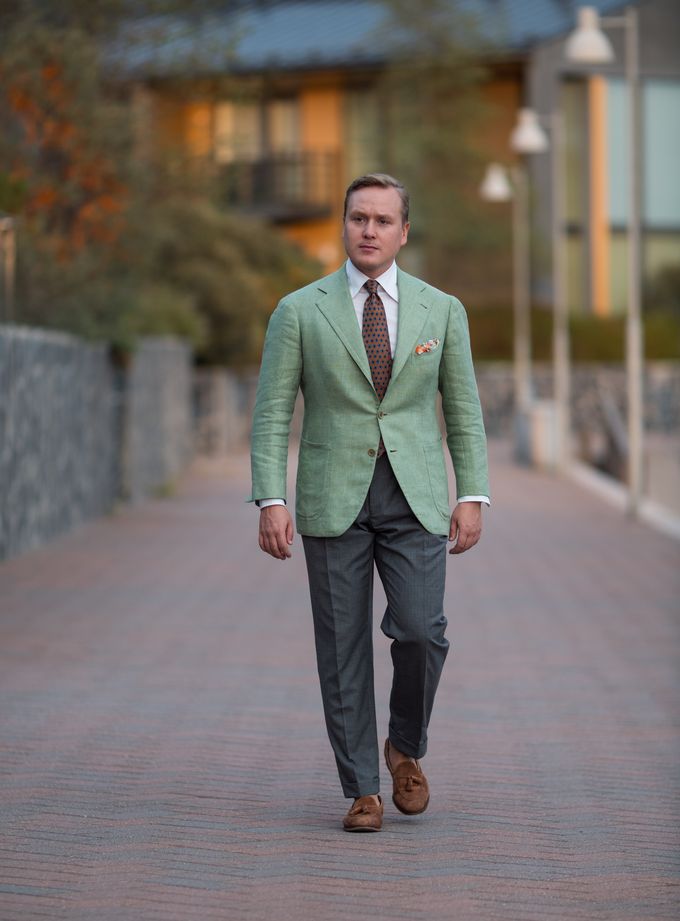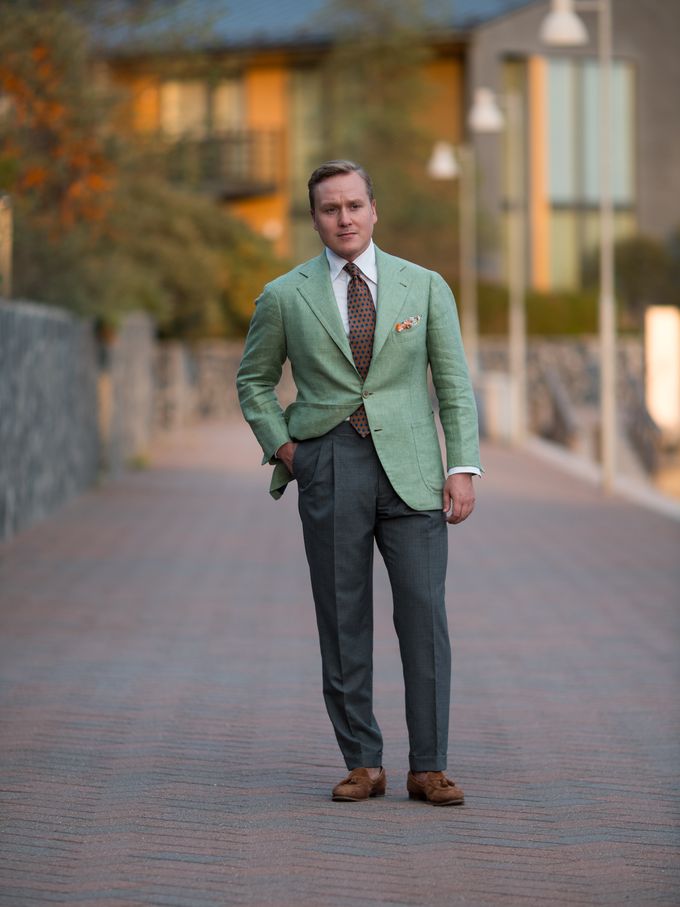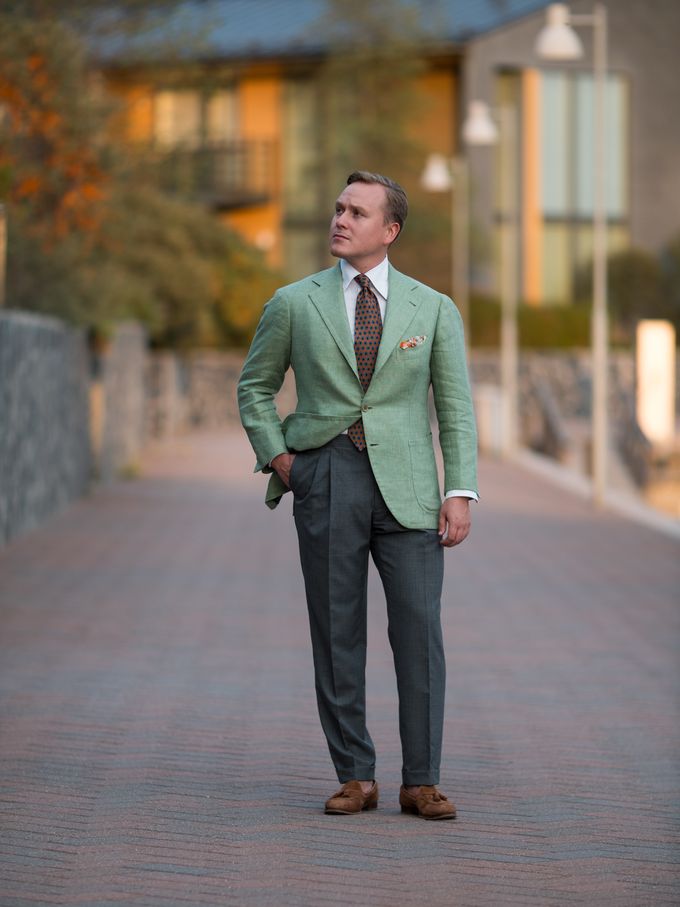 Worn items
..include my Sartoria Peluso jacket, Vaatturiliike Sauma mtm shirt and trousers, E&G Cappelli bespoke silk tie, Drake's London pocket square and Crockett & Jones Cavendish loafers.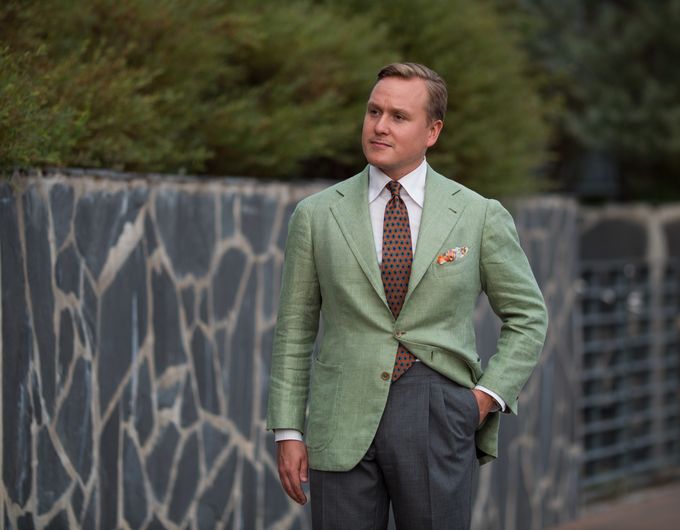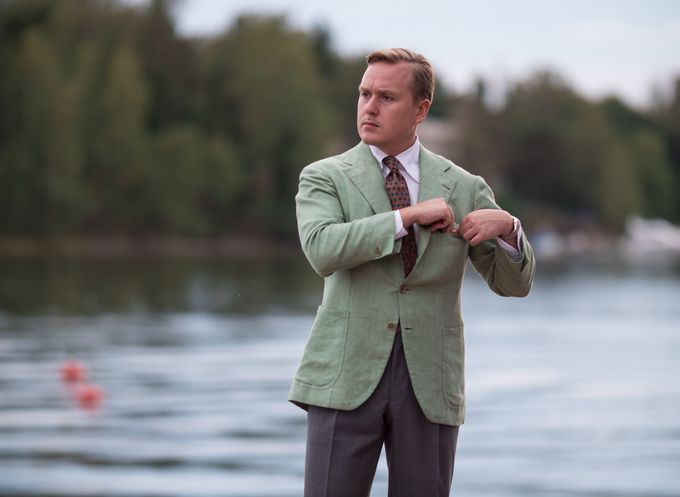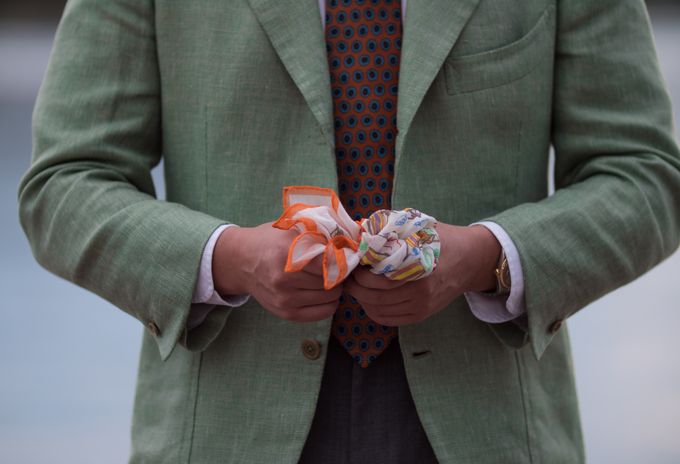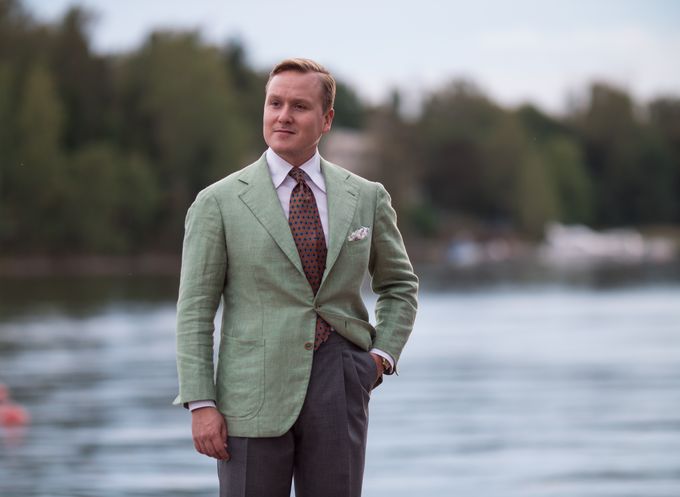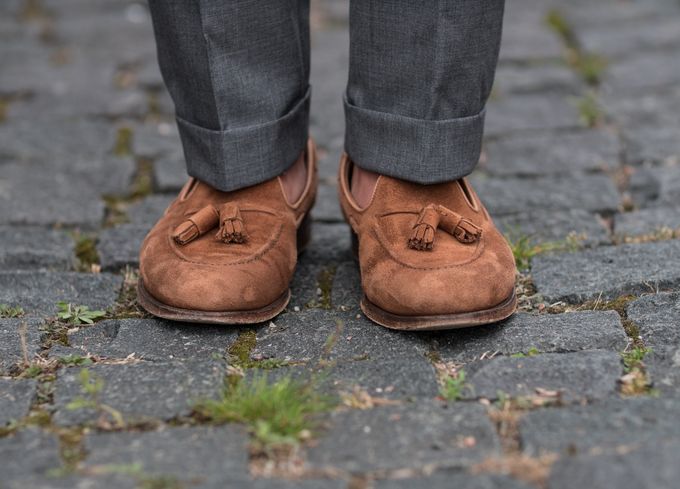 Next up
More casual outfits perhaps? Let's see.