Green LBM 1911 Jacket and Grey Flannel
This week's look is yet another sport coat combination with somewhat toned down colors that fit the season. A dark green moleskin jacket, printed navy wool tie, matte finish silk pocket square and flannel trousers. When combined with flattering slim but not overly tight fit, the quality materials form a smart and elegant yet modern outfit that's good for a more casual office.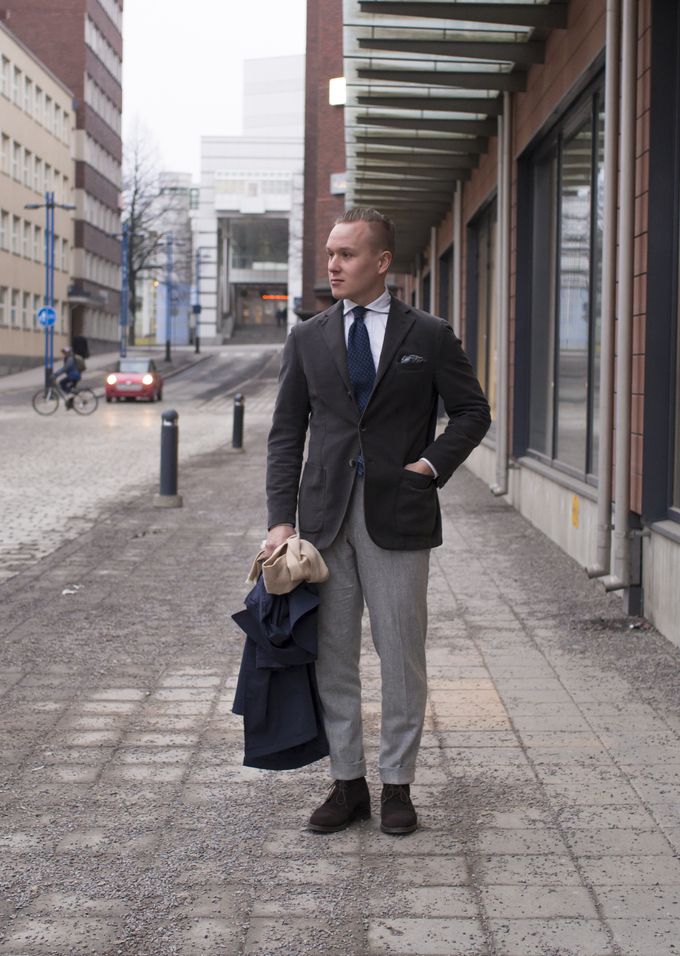 The jacket is from LBM 1911, the shirt from SuitSupply, the wonderful printed wool tie from Shibumi Berlin, silk habotai pocket square from Drake's London, brown suede belt from Alden, grey flannel trousers from SuitSupply, cotton socks from Berg & Berg and dark brown suede chukka boots from Loake 1880.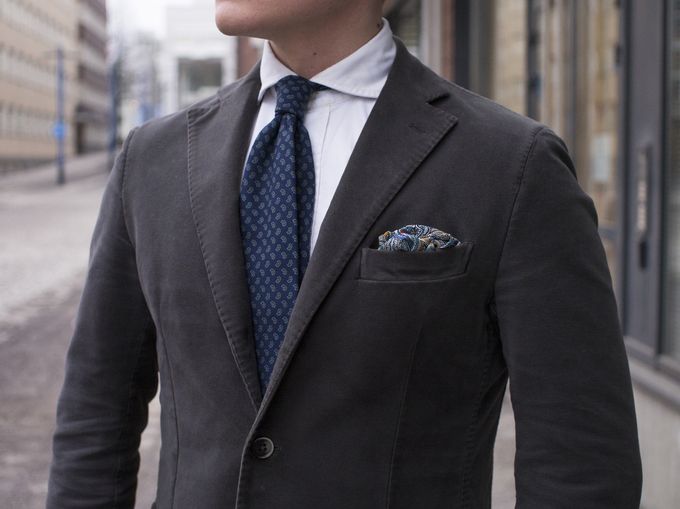 A white oxford cotton spread collar shirt both fits the season and keeps things simple. 
The navy and green paisley print tie makes a great pair with the multicolored Drake's pocket square.