I finally broke out my green Boglioli K-Jacket this week, and was able to take a few pictures. When people think about green it is often thought it doesn't work in a business context and that it's somehow too drastic of a color that attracts too much attention. When played down with subtle colors such as navy or grey, I would argue green can be as versatile as any other color.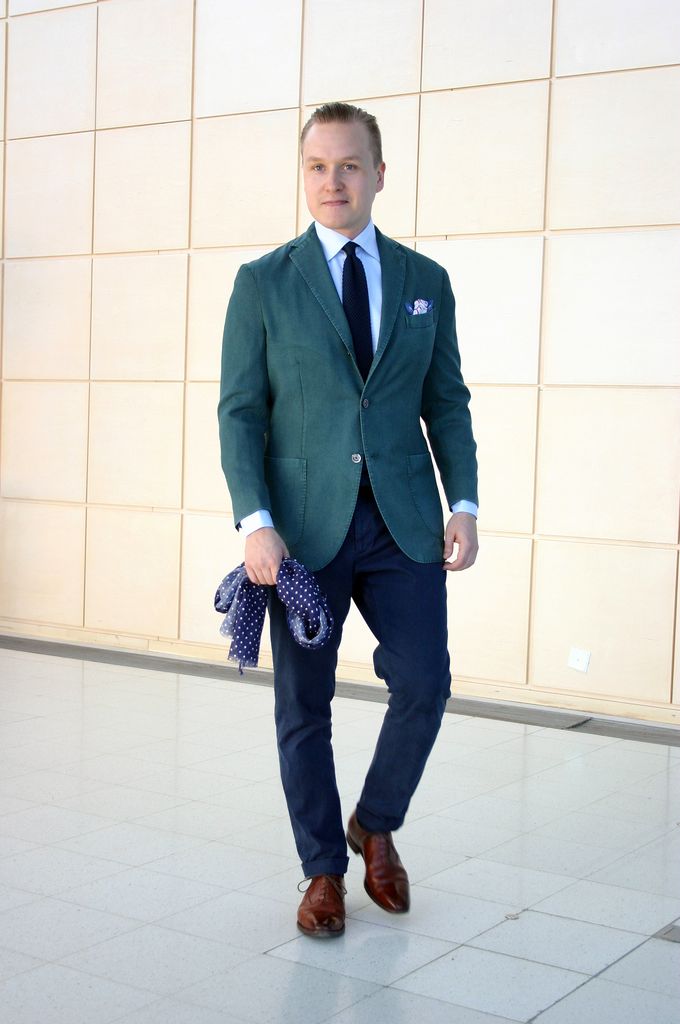 The jacket is a K-Jacket from Boglioli, shirt and scarf from SuitSupply, knit tie from Berg & Berg, belt from Equus Leather, trousers from Incotex and shoes from Crockett & Jones.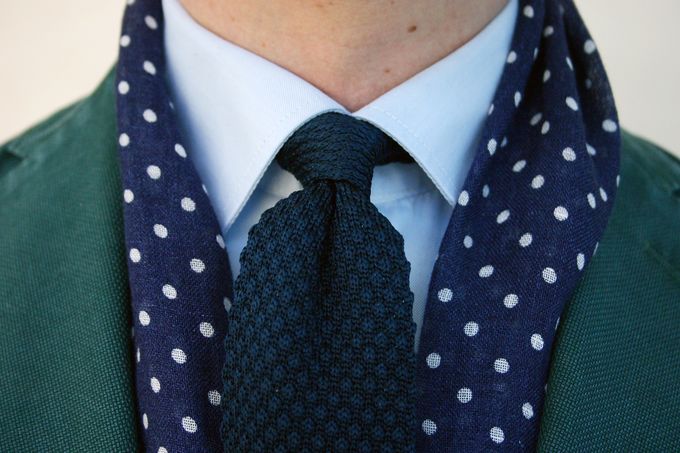 This scarf, now on sale on SuitSupply's site, was a pretty good deal at 39 Euros. The color is a very blue navy, almost dark blue.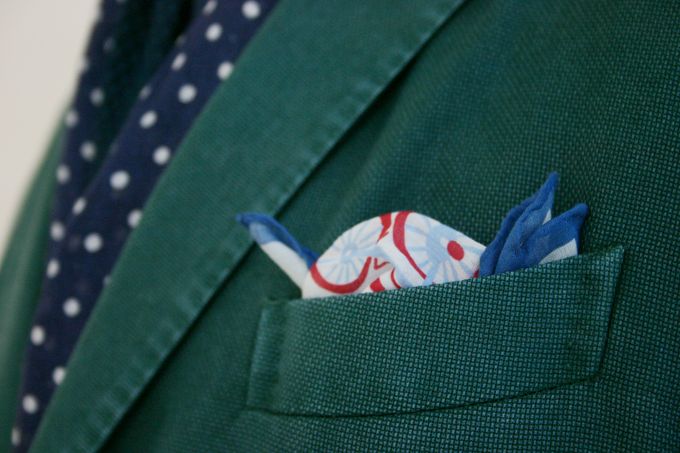 To add a touch of lightness I wanted to use my Drake's cotton pocket square I got from Opumo earlier. The red in the bicycle print adds a minute colored detail to the look.