Green Summer Jacket from Sartoria Peluso
Bespoke jacket made in Naples
My green Peluso jacket has been one of my favorite pieces since I had it made back in 2016. The color is very unique and I love the cut. It is rather sporty with roomy sleeves and I think plays well on my body type emphasizing my build in a very pleasant way. In today's post, I've dressed the jacket in a fairly simple and classic look, combining a dark green knit tie and a striped shirt with khaki trousers.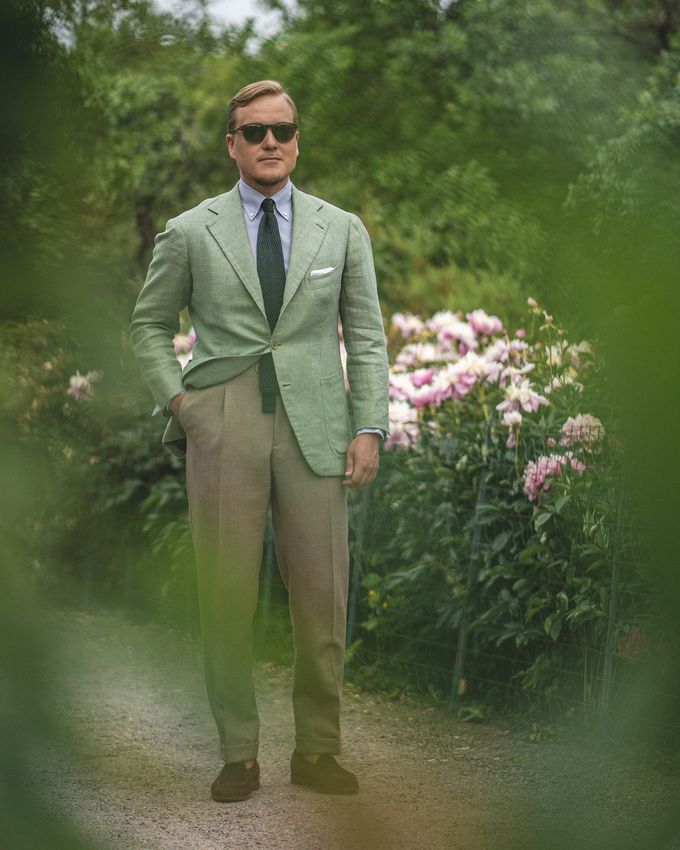 Worn items
Altogether I am wearing my Peluso bespoke jacket, Vaatturiliike Sauma mtm shirt and trousers, vintage Omega Seamaster, Berg & Berg wide knit tie and pocket square and Septieme Largeur loafers.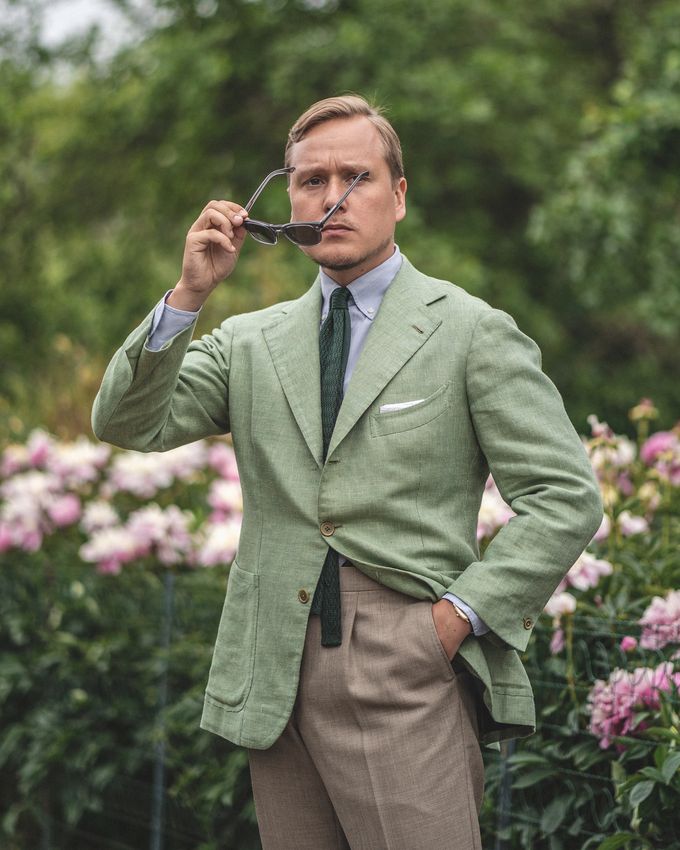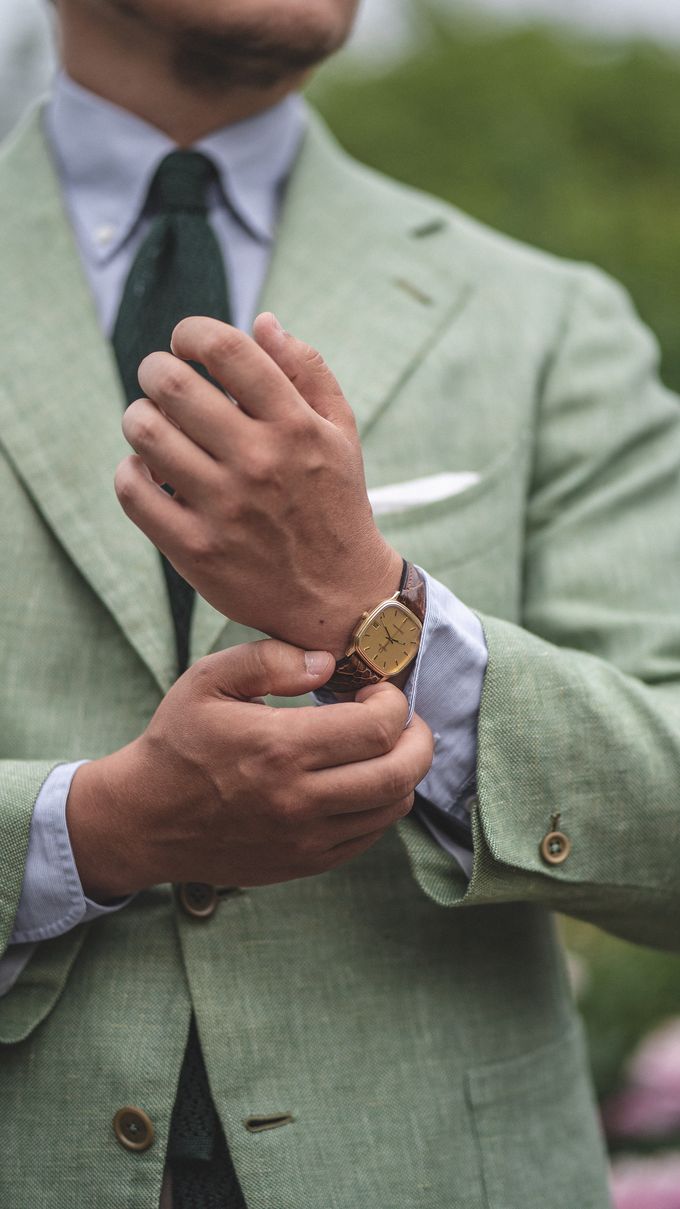 Wrap up
In this particular look I would I am especailly happy with how the dark green shade of the knit tie works with the jacket. I could have used multiple shirts here, but the micro stripe works alright. A dark green pencil stripe would've also been quite nice, but I don't have one in my wardrobe unfortunately.