SuitSupply La Spalla Grey Business Suit - Worth It or Not?
After an almost complete "ethnic cleansing", my wardrobe has finally been rid of all items I don't necessarily enjoy wearing anymore. For a big part this includes many of my old SuitSupply purchases, most of them in fact. While the company continues to make quite astonishing technical quality (mainly fabrics) for properly cheap prices, I personally don't really like to wear them anymore.
One of the last SuitSupply articles I've kept wearing, is this La Spalla suit I got some years ago. Combining some neat Neapolitan features and an astounding S150 cashmere blend fabric, it's a quite good business suit to be won occasionally. It's fairly good RTW suit, but still RTW which is really the problem. As with most ready-made suits, there are always some compromises when it comes to the fit. In this case that basically means a bit tight trousers with belt loops along with some other minor things. So, a good suit technically for an OK price, but in no way a competitive option to a good made-to-measure suit. 3/5 would not buy again.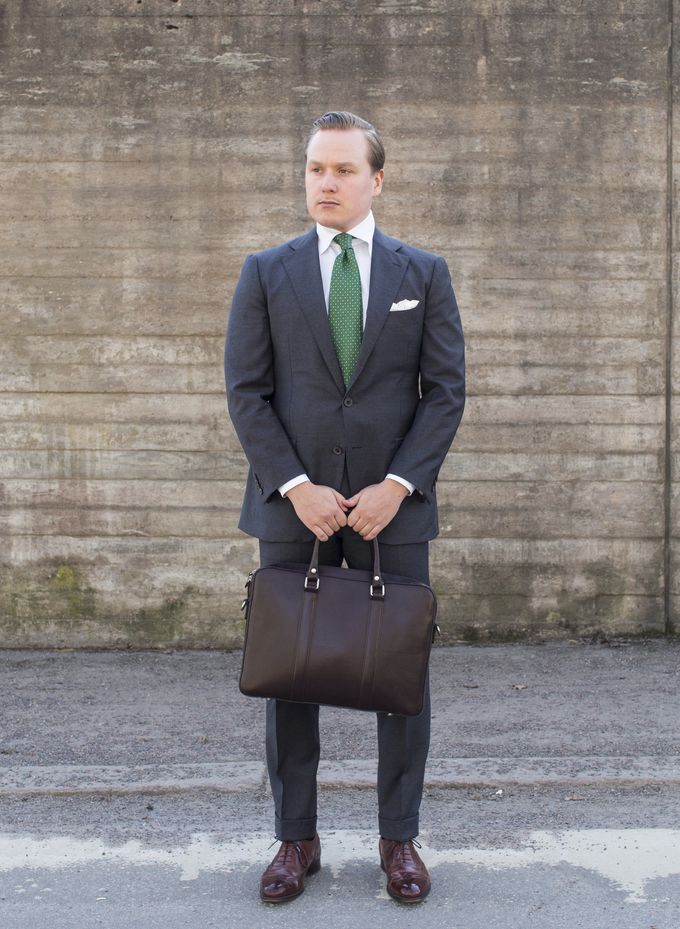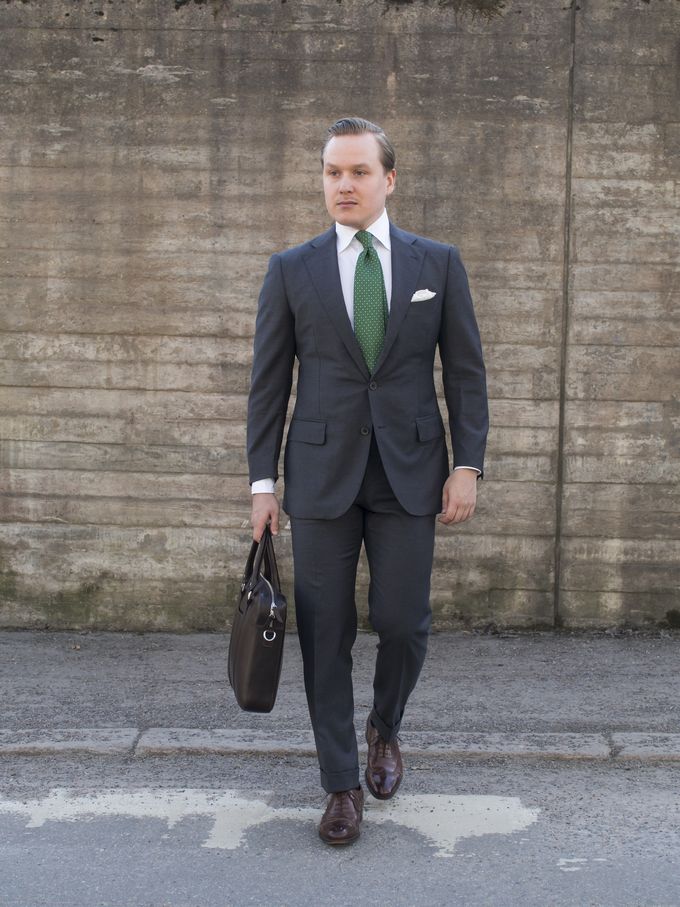 So, the worn items include the SuitSupply La Spalla suit, Luxire mtm shirt, Berg & Berg silk tie, Drake's cotton silk pocket square, Berg & Berg socks, Alfred Sargent Hunt Oxfords and Linjer Co briefcase.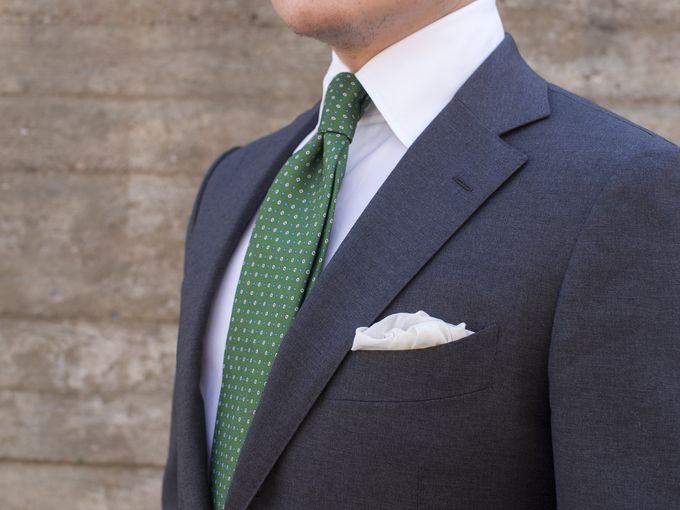 A gorgeous Mano Napoli silk tie from Berg & Berg's latest collection, combined with Drake's balloon print cotton silk pocket square that has been folded so that only pure white fabric is shown.
Also, as many of my most active followers have noticed, I've started to wear a bit more semi spread collar type shirts this spring. I've been asked about the details of the collar type quite often, and I think there will be a separate article on this in June. Stay tuned.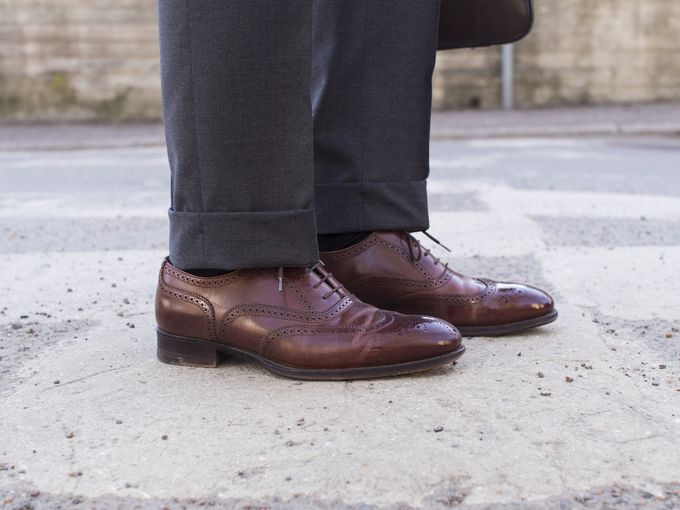 AS Hunts doing what they do best, looking shiny in the evening light of Nordic spring.