Handmade Charcoal Wool Suit for Autumn and Winter
I've got a fairly long list of basic wardrobe pieces that I want to own in the long run, one of them a charcoal wool suit for winter. As most of my suits and jackets are of some shade of blue, I've long wanted to have a few more suits of other colors to give me some more variation in the day-today life. So, this autumn, I decided to get a proper charcoal workhorse suit and ordered this beauty from Helsinki's Vaatturiliike Sauma.
The suit is handmade and has a lovely pleated shoulder to show for it. The features include lightweight canvassing, unlined back and patch pockets. The fabric I chose is from Dugdale Bro's 380g weight line up and is basically a heavy wool twill fabric with some lighter grey fibers on the surface. Due to the jacket being unlined, the weight of the garment remains comfortable also when inside. And when outside, the weight of the fabric keeps you warm and quite isolated from our coastal winds.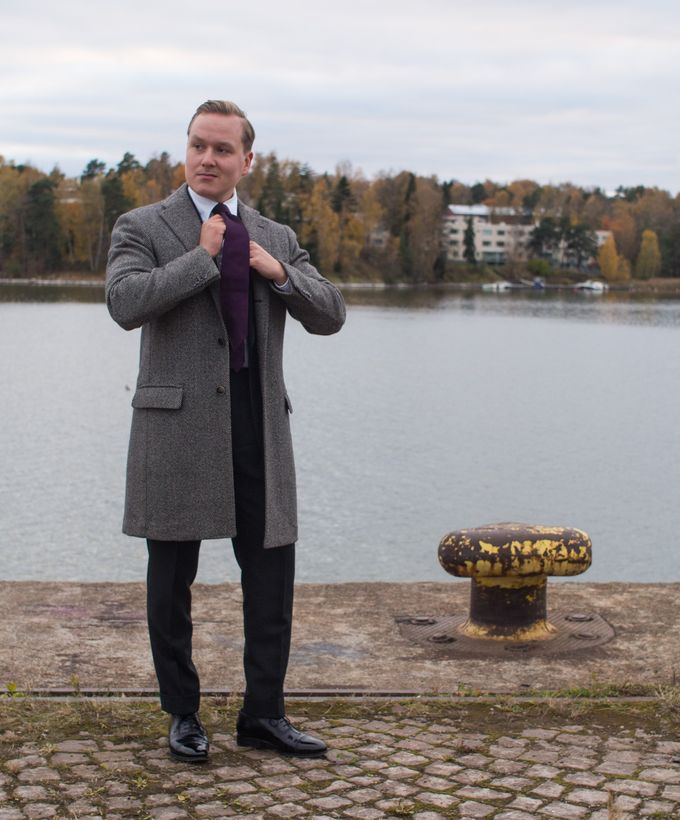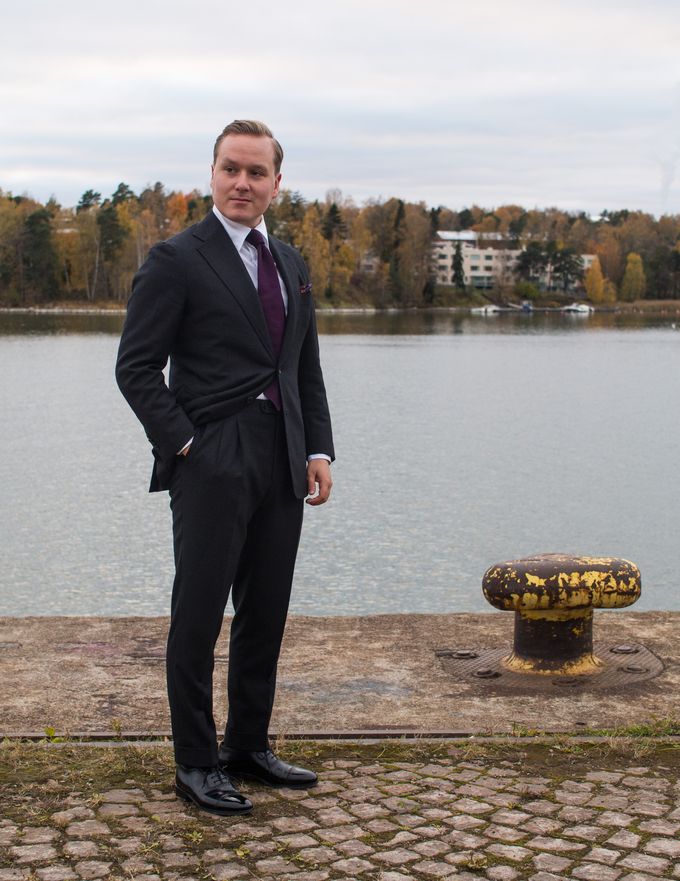 The items worn in these pictures include the suit from Vaatturiliike Sauma, mtm shirt from Vaatturiliike Sauma, handrolled grenadine tie from Berg & Berg, Birds of Paradise wool silk pocket square from Drake's London, white braces from Drake's London, striped charcoal cotton socks from Mazarin, handwelted Linea Maestro collection Oxfords from Meermin and coat from Ring Jacket.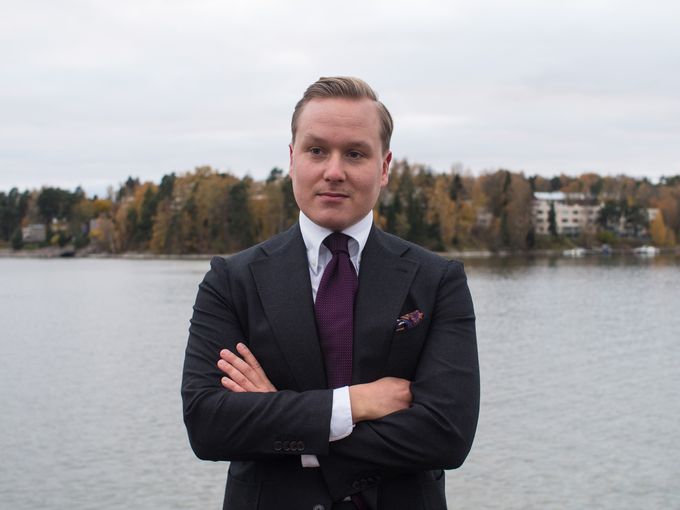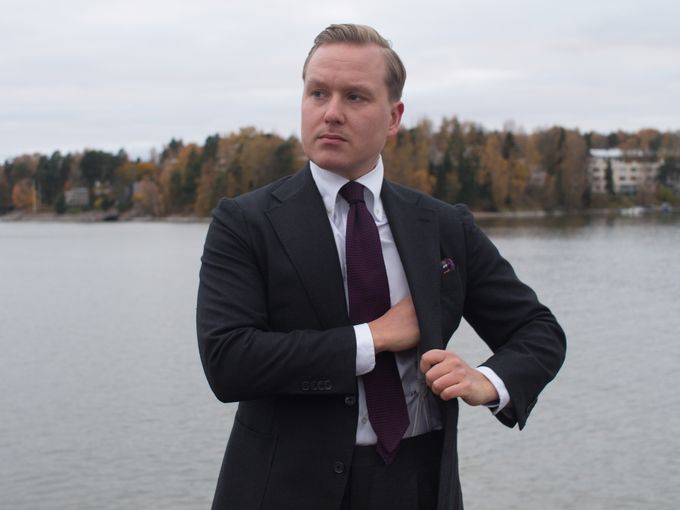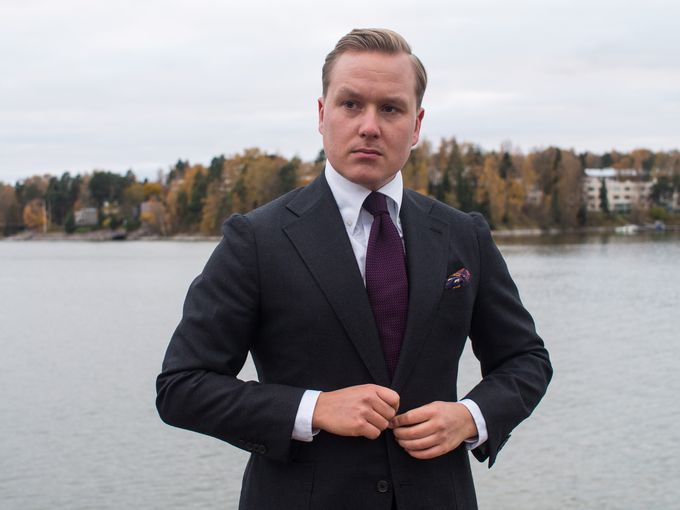 Purple is one of my favorite colors to combine with dark grey, perhaps especially so during the autumn season. The garza grosso grenadine tie from Berg & Berg looks great with the heavier wool twill fabric.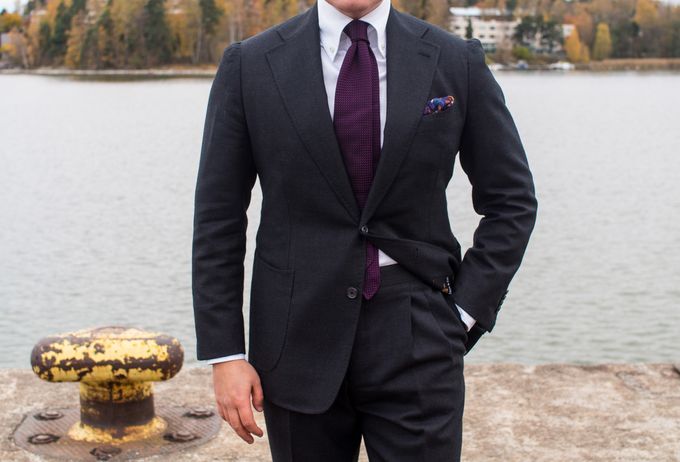 I wanted to make this suit kind of like the generic work suit that looks formal enough for almost any regular work day but also one that is casual enough to be worn on weekends and evenings. The heavier twill fabric was quite ideal for this. So, I wanted it to have patch pockets and the pleated shoulders to make it semi casual work suit. At the end of the day I feel it works quite well, combining just as beautifully with a printed floral tie and Oxfords as it does with a knit tie and black loafers.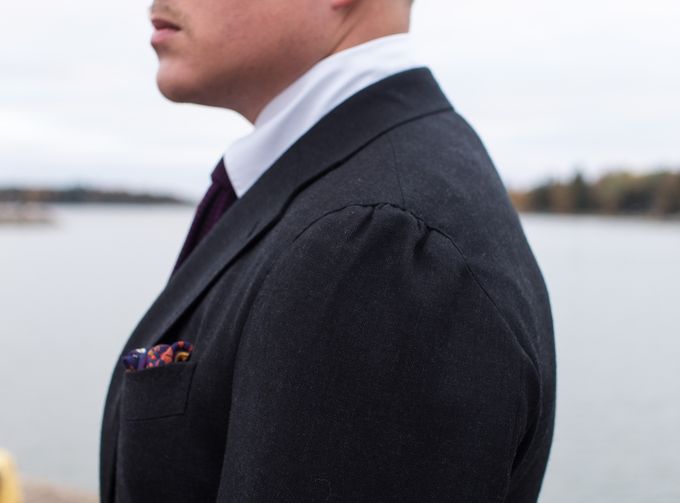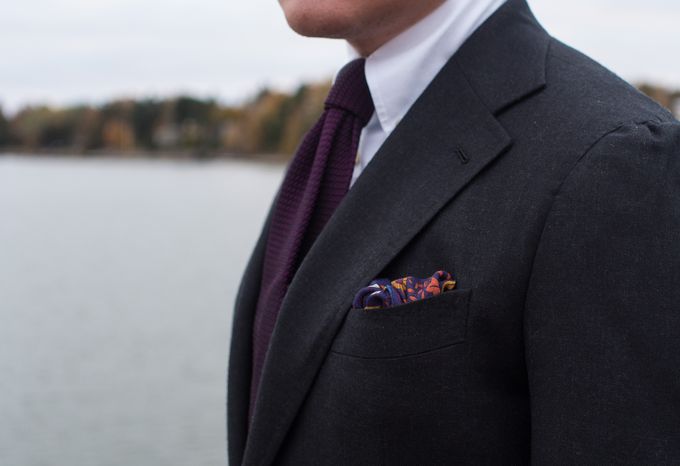 Some pocket square and shoulder shots.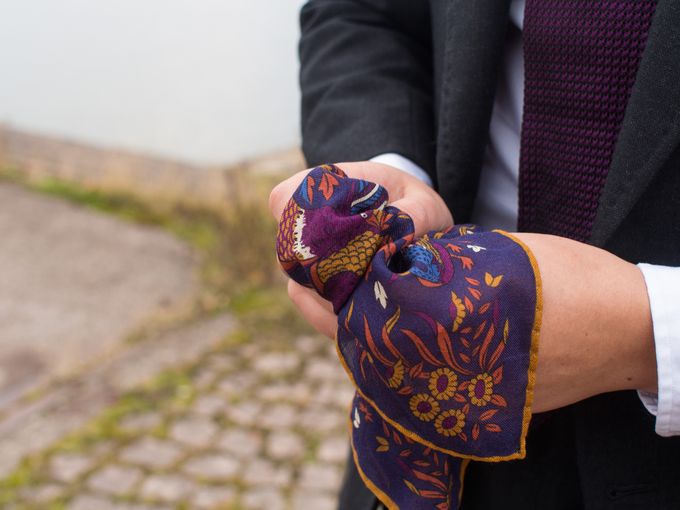 Purple, orange, mustard yellow and dark blue - the palette of autumn.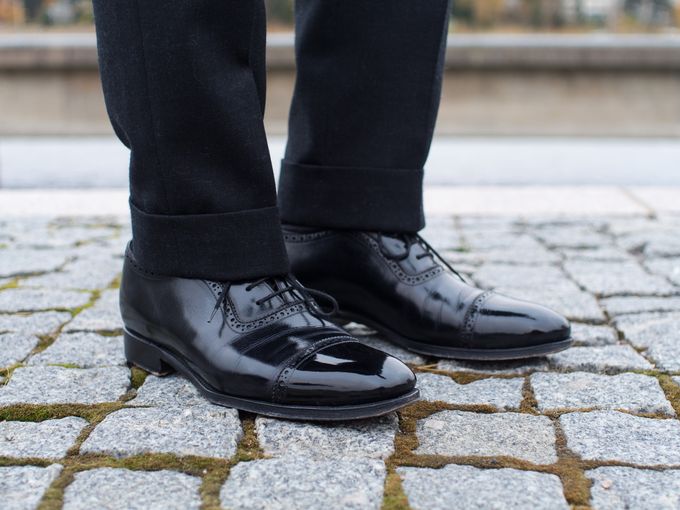 A soft round lasted Oxford, such as the handwelted Meermin Olfe last Oxfords in this case, are a good match for a suit like this.