Handmade Holland & Sherry Cool Breeze Fabric Sport Coat
Check pattern sport coats
It's always recommended to build up your wardrobe from as versatile pieces as possible which often means buying just plain colors and fabrics that can be used in as many situations as possible. However, my collection has perhaps reached the point where I am now starting to look for more specialized garments that I can enjoy in between the more versatile plain colors. One of these is my recent purchase, a handmade made-to-measure sport coat from Vaatturiliike Sauma made from Holland & Sherry's fantastic Cool Breeze wool.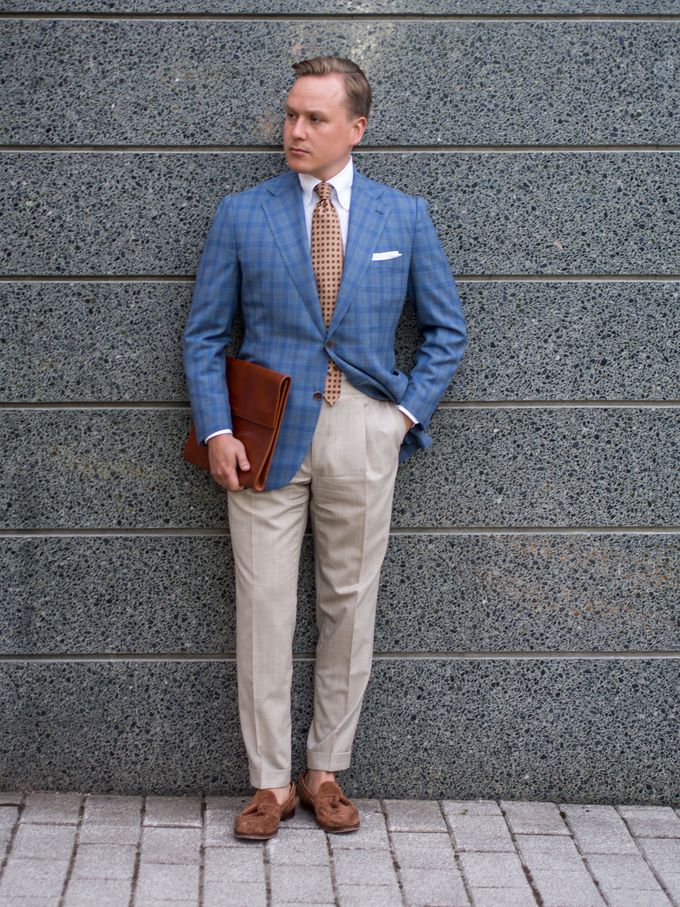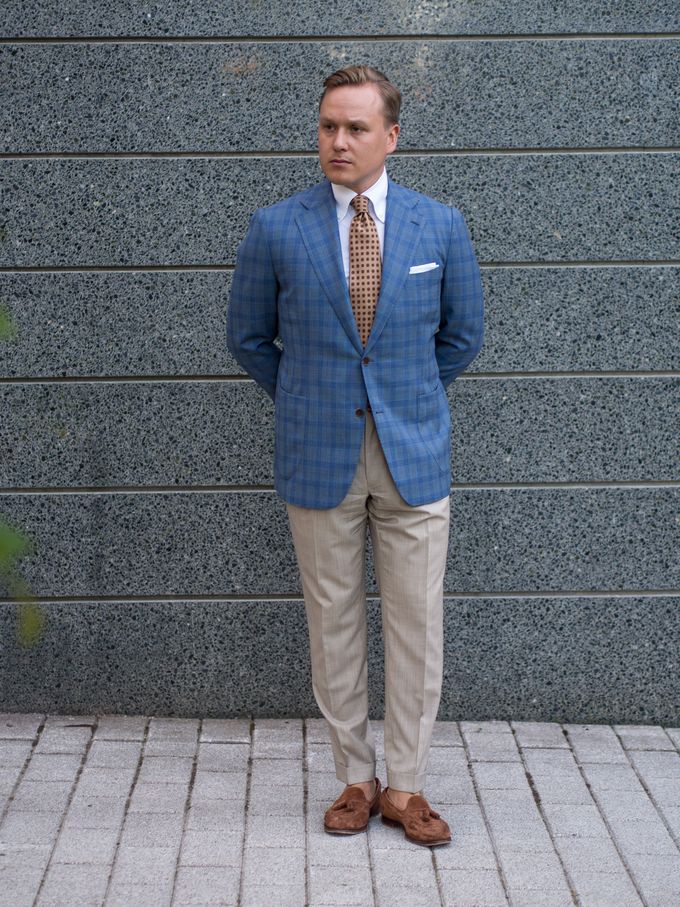 Choosing the fabric
I was initially looking for some type of a navy/blue Prince of Wales check from possibly pure linen or some sort of linen blend. When I came across the Cool Breeze swatches though two specific fabrics really caught my eye. This check was available in this gorgeous light blue with brown overcheck and there was the same design with brown base and orange overcheck. I wanted something blue, so I decided to commission a jacket from this fabric. Other jacket details were rather basic with handmade details and patch pockets for that nice casual feel.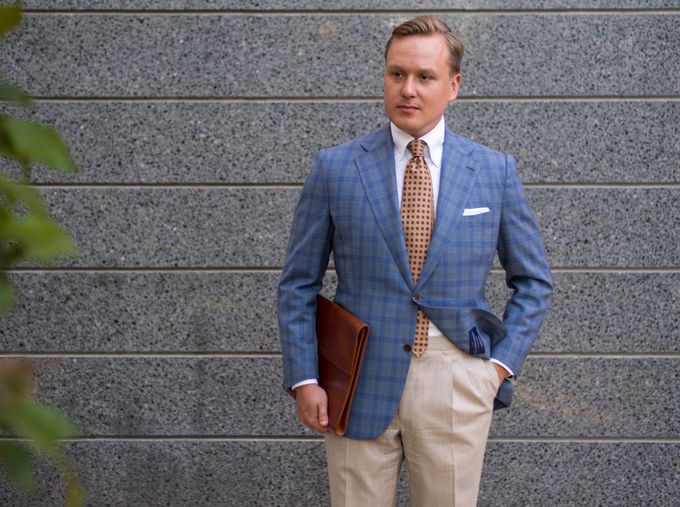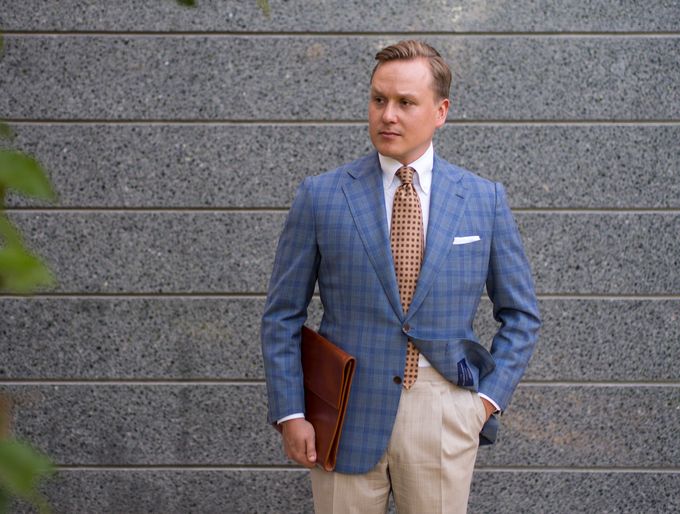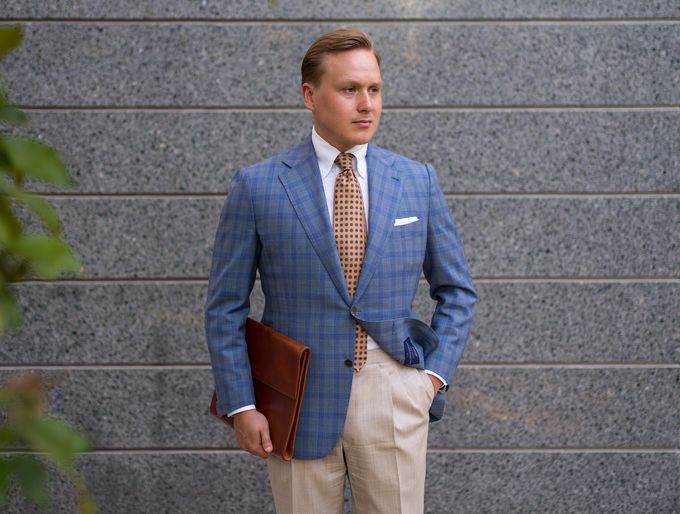 Holland & Sherry Cool Breeze fabric
The exact code of this very fabric is 266014 and it's actually quite a lot lighter in real life when compared to the pictures on H&S' website. It's a fine worsted 240g/m2 wool fabric that is very comfortable and breathes nicely. In fact, it is very much like the name says, it's cool and let's a nice breeze through making it a good summer fabric. After wearing the jacket for a few times now I would definitely second this and consider commissioning another jacket from a Cool Breeze fabric in the future.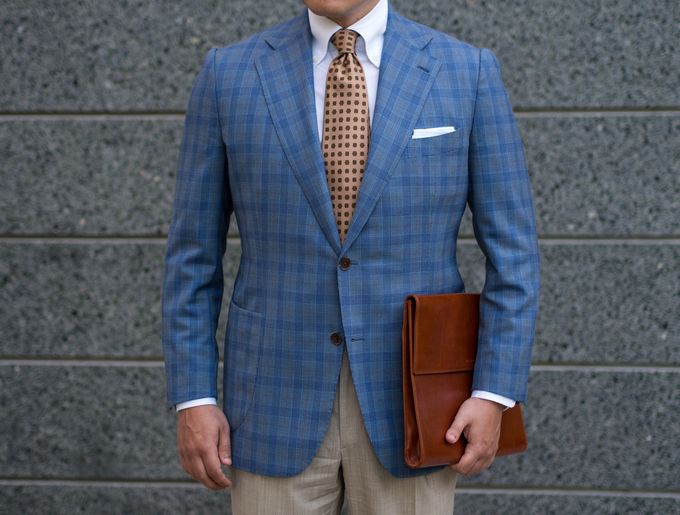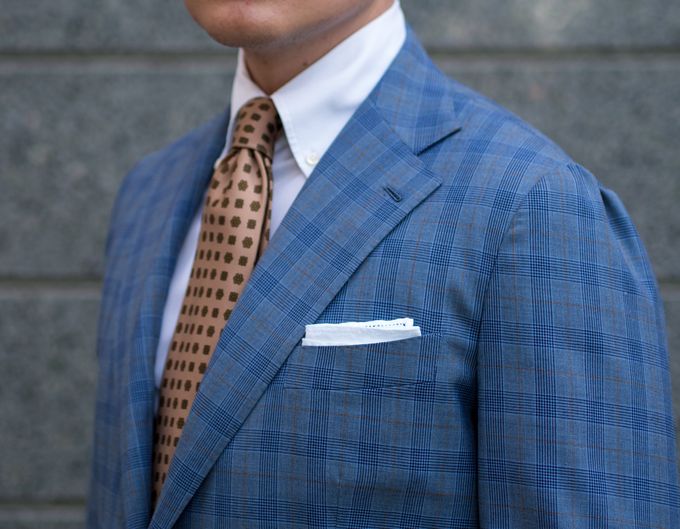 Combining a patterned sport coat with accessories
When you enter the world of patterned jacket and suits, you will inevitably lose the versatility one has with plain colored garments. The key into harmonious combinations with this type of jackets is to keep your accessories in harmony with the fabric. You might also want to consider only using plain color accesories if the fabric is very busy and striking already on its own.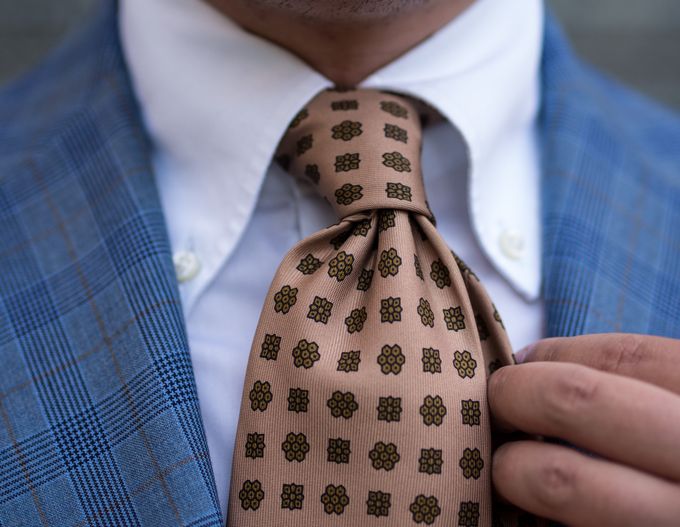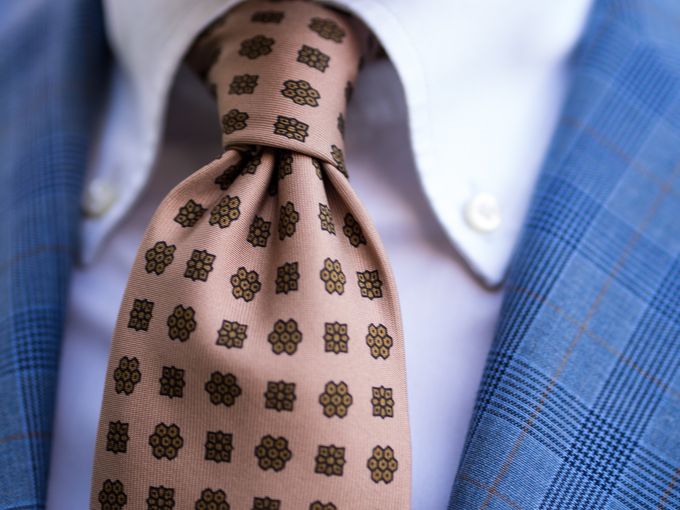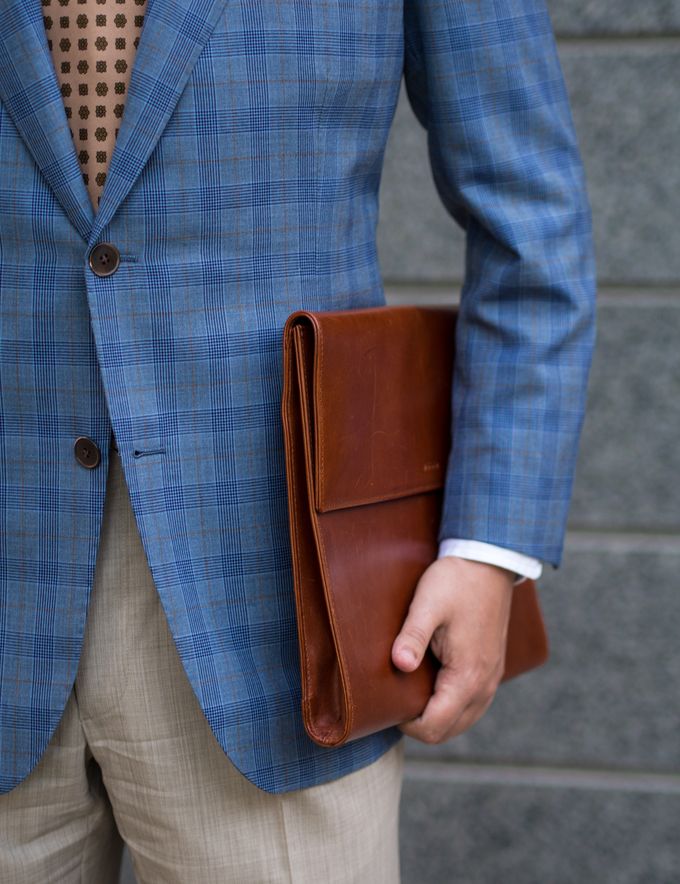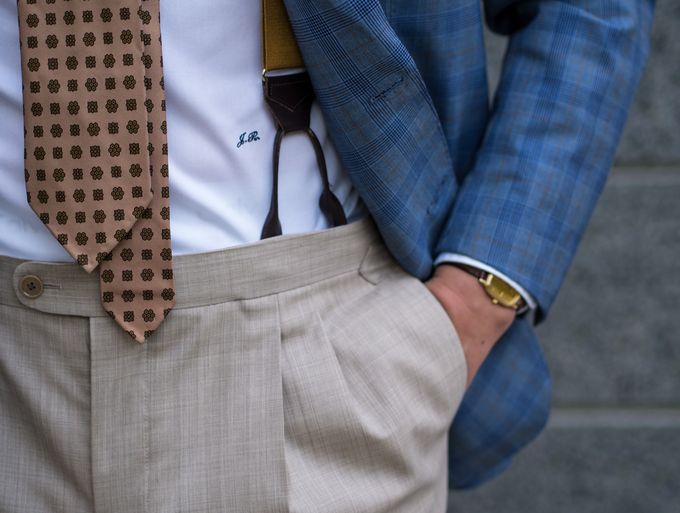 Selecting your shoes
While your shoes by any means should not match the colors of your jacket, it can be good to do a quick assessment that the color of your shoes at least doesn't collide with the colors of your jacket. In this case I've selected my C&J Cavendish tassel loafers which are of course a pretty good match for the entire outfit, both in spirit and color palette.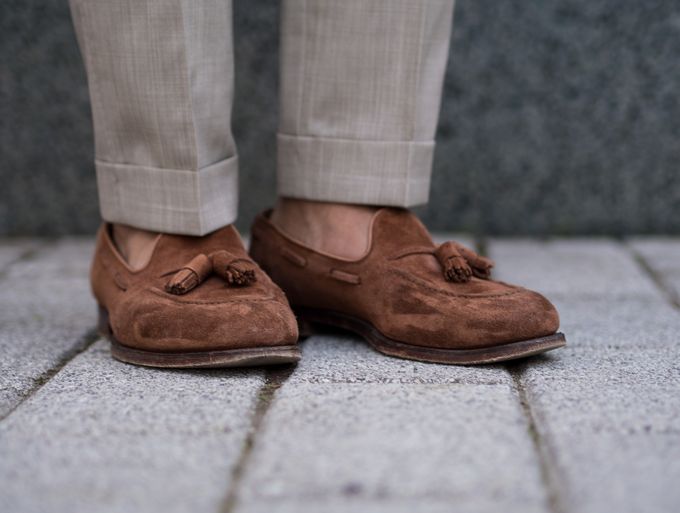 Final words
So, patterned sport coats are a lot of fun and can definitely be a welcome change if you're normally only wearing the basic plain colors. When "patterning up" though it is advisable to avoid very loud checks or crazy patterns. Subtle colors and classic patterns are the way to go and these garments are also the ones that will stay with you through time as fads pass.