How to Combine Unconventional Colors in Your Menswear Outfit
Once you nail the basics, it's often a refreshing thing to step outside the most basic colors that we all tend to use in our every day outfits. The challenging task in this case is to do it without creating outfits that scream for attention because of unconventional colors. The outfit in these pictures basically has only colors that are uncommon in a normal business setting (green suit, teal accessories, dark red shoes and gloves), but in my opinion it looks as restrained as any dark grey or navy look. This is mostly accomplished by selecting fabrics, textures and muted colors that blend rather well into the environment.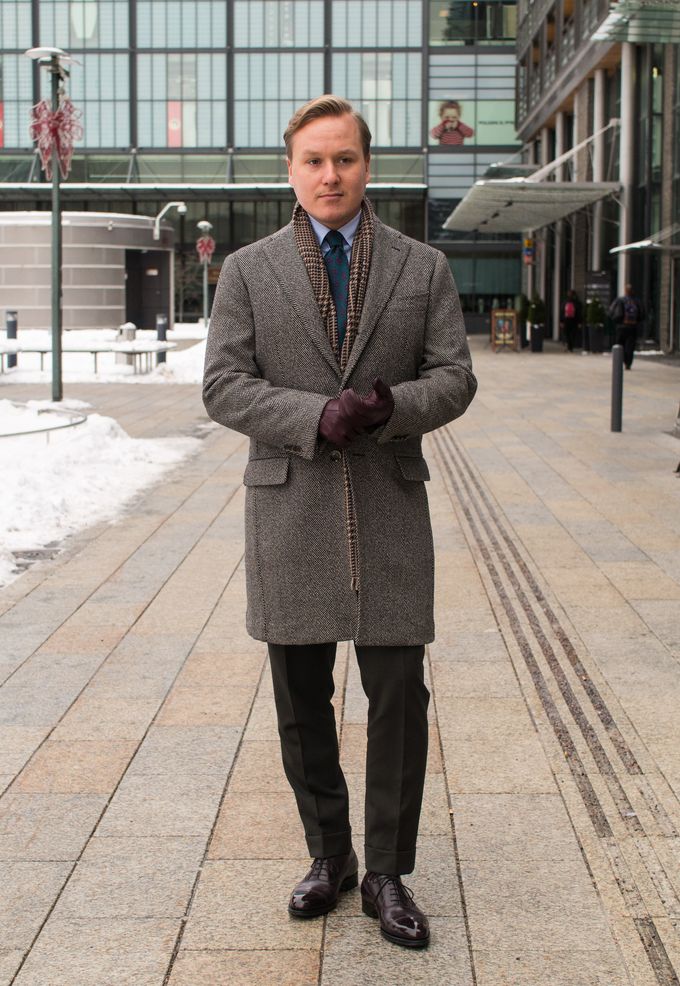 So, in this outfit I'm wearing a Ring Jacket Chesterfield coat, Vaatturiliike Sauma mtm suit and shirt, Drake's London ancient madder tie and wool silk pocket square, Viola Milano braces, Berg & Berg wine wool socks and Vass Oxfords in Oxblood calf.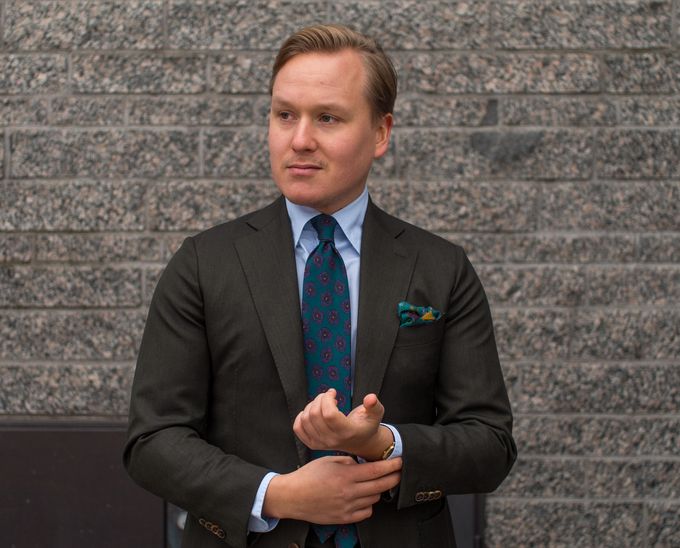 Personally, I love how the teal accessories work with this shade of dark green as well as the light blue shirt.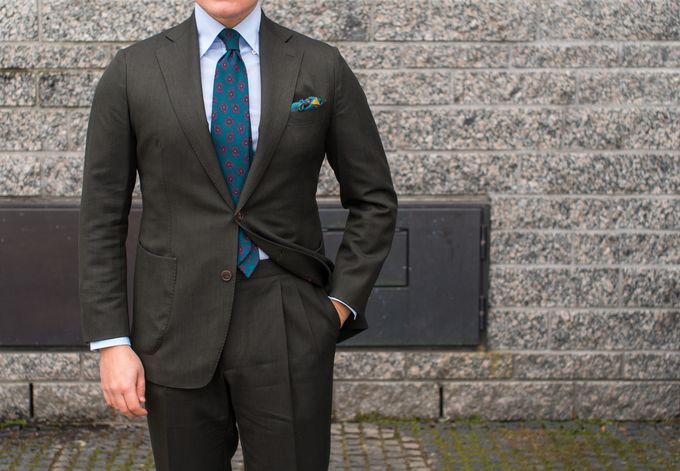 One thing I've liked to do quite often recently, is tie a neat triple dimple knot. I find it looks especially nice with ties that have a certain vintage vibe like the one here.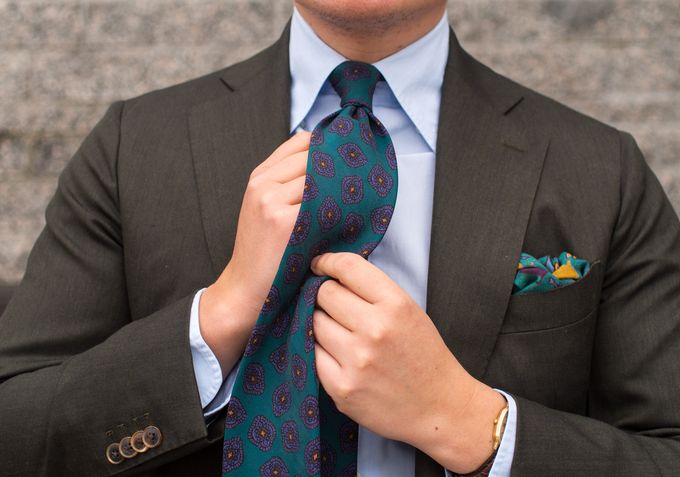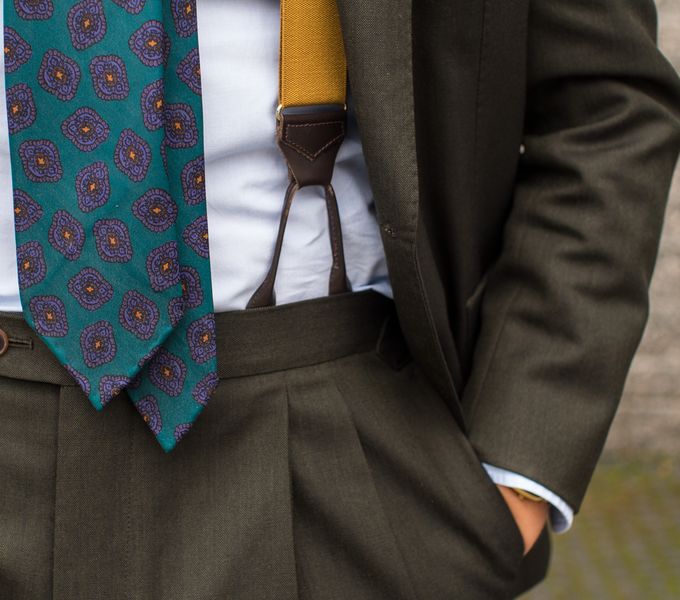 The subtle golden yellow spots in the tie with the gold yellow braces.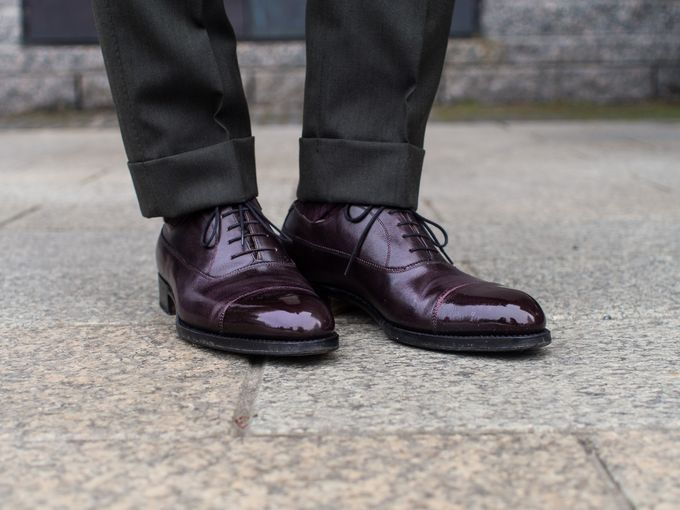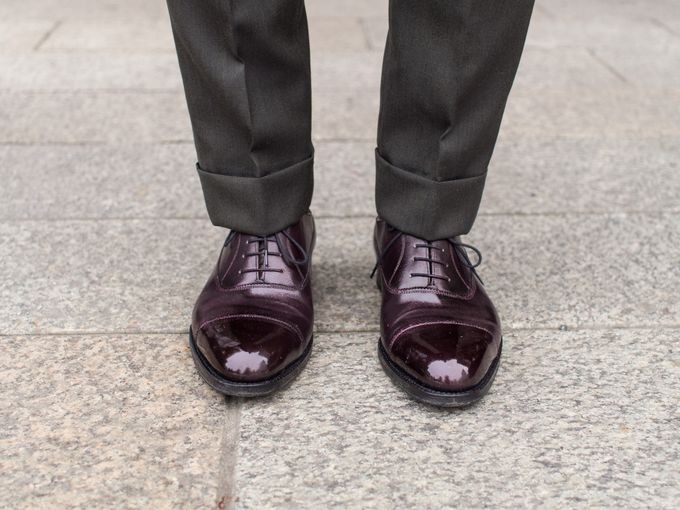 Oxblood Balmoral Oxfords from Vass, looking amazing with the dark green Holland & Sherry Crispaire fabric.