How to Find Vintage Aloha Shirts in Tokyo
Vintage shirts from Tokyo
I think for as long as I can remember, I've had this thing for 80s and early 90s. And not really even to any of the Stranger Things type cliches, but really the feel of the time. In some ways I think this time is perhaps best captured in the technology of the time. There is something really sexy in a camera or almost any appliance from this era, all the way from the fonts used in the logos to the overall design.
Something that also captures the era are vintage summer shirts with Aloha shirts being a good example. If you follow my Instagram, you would've seen my deep love for these pieces, but I've never really written about them. Almost all my collection has been bought from vintage stores in Tokyo, and the shirt in these pictures if probably my favorite one. A true authentic made in Hawaii piece from God knows exactly which year, but I'm pretty sure it's at least 20-30 years old.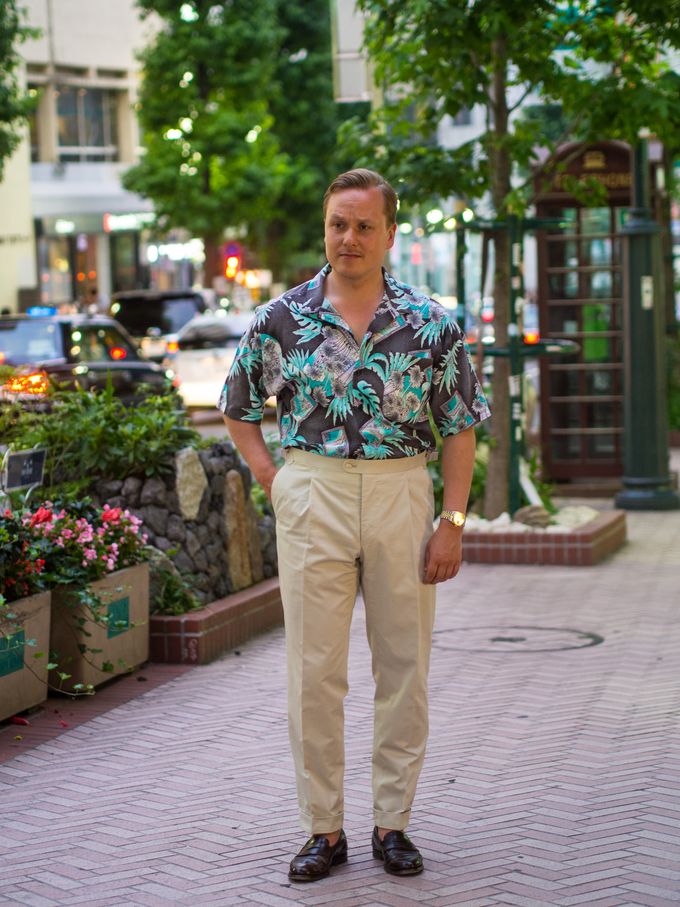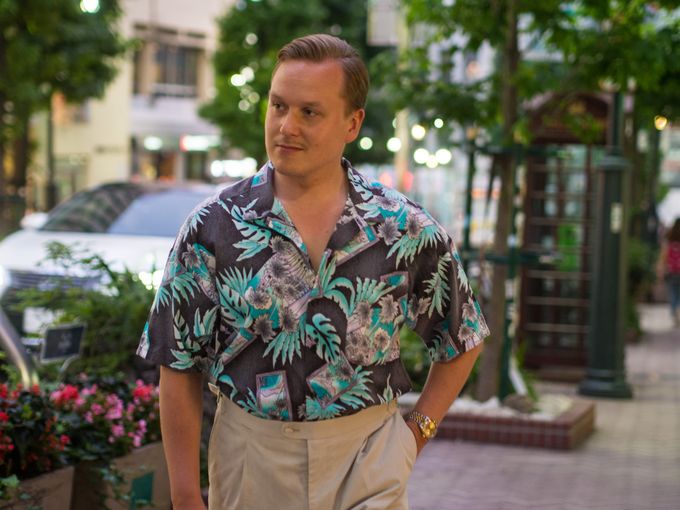 Finding vintage shirts in Tokyo
So, these exact pictures were actually taken in Japan about a year ago. This particular look is quite "tourist" inspired I would say and combines the Aloha element with classic tailored high waist cotton trousers, my vintage Rolex Datejust and Crockett & Jones Cordovan leather Harvard loafers. I think all I need more is a 35mm camera hanging from my neck, but sadly that is being used to take the picture at this moment.
As I will be in Tokyo again in five days and feel like I can trust that there will be some left for me, I can perhaps let you into my secret vintage Aloha shirt heaven. Hands down my favorite store in the world for this stuff is Chicago in Harajuku. This store has a lot of everything, but most of all it loads a very respectable selection of vintage Aloha and other type of shirts. Prices vary from a reasonable to OK, but I've found Chicago to be on the cheap side within Tokyo's and specifically Harajuku's vintage scene.
Good luck and maybe I'll see you there.