"Smart casual"
Even though I have to say I rarely see this term (which is nice) outside Christmas parties at the office, but every now and then I still do get questions on what to wear for "smart casual". To be honest, I don't really know, but this look might be close to it. Or at least it's something I personally would like to wear on a Friday or during the weekend. The key parts here really are a super soft classic tailoring sport coat, casual shirt but one in still tailored collar style, simple linen pocket square and classic Levi's denim. And all topped off with my favorite grandpa loafers.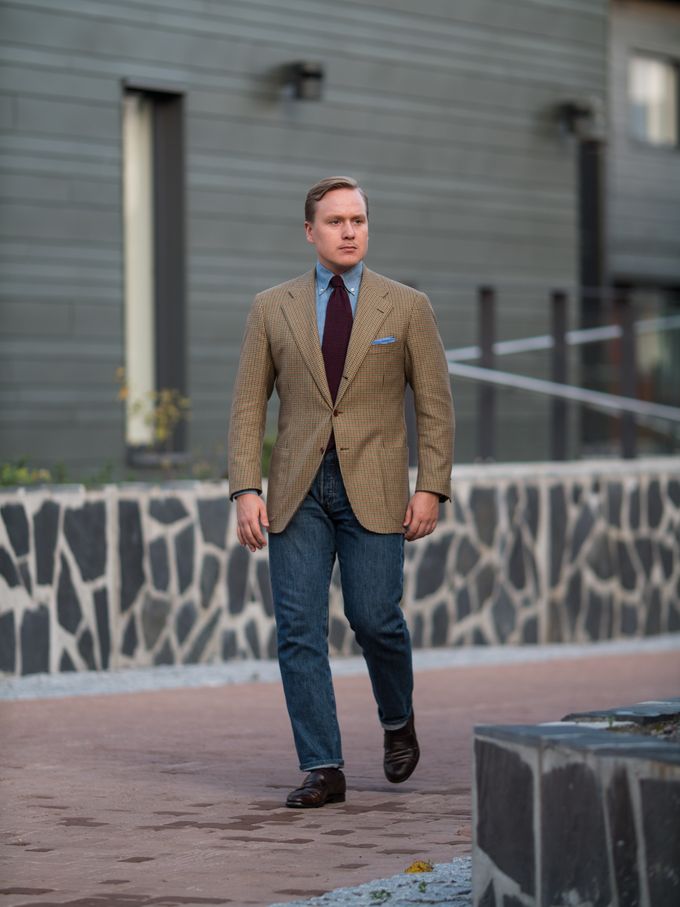 Outfit includes..
..my Attolini sport coat, Vaatturiliike Sauma mtm denim shirt, Viola Milano wide knit tie, Kydos bespoke embroidered blue pocket square, Equus Leather bridle leather belt, Levi's 501 denim, C&J Harvard Cordovan leather loafers.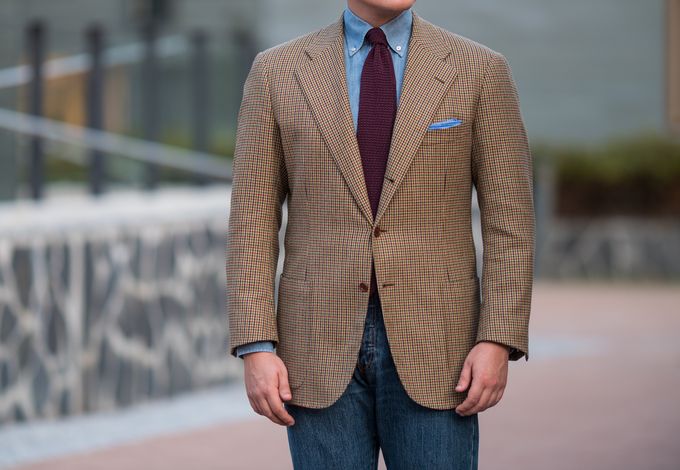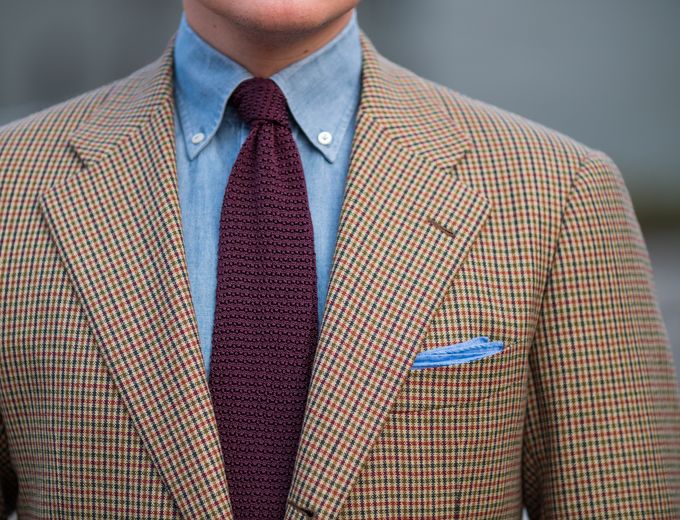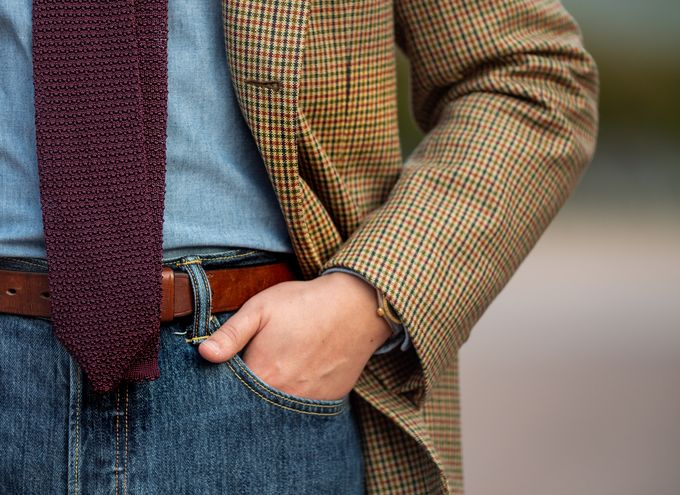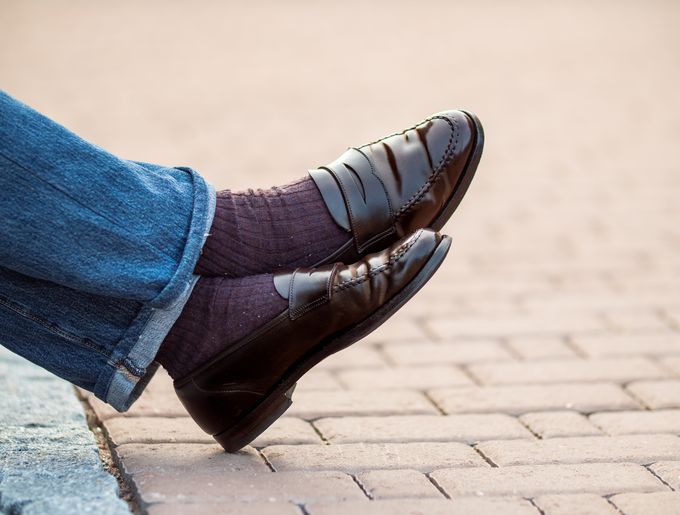 Next up
Will be some more autumn stuff I have not published yet. I'm pretty busy with my new puppy (who you can follow @herkkugram I guess if you're interested in photography) so early winter stuff will probably come in a bit later this year.