Item of the Week: Navy Polka Dot Tie
One of the most versatile silk ties to own, the navy with white polka dots silk tie is one of those items that never get old. The material can be silk, wool or linen, but the most common choice is without a doubt silk. As with all dot patterned silk ties, there is a choice of a printed patterns (Foulard) and those where the pattern is in the weave of the fabric (Jacquard). Linen and wool ties with dots are nearly always printed.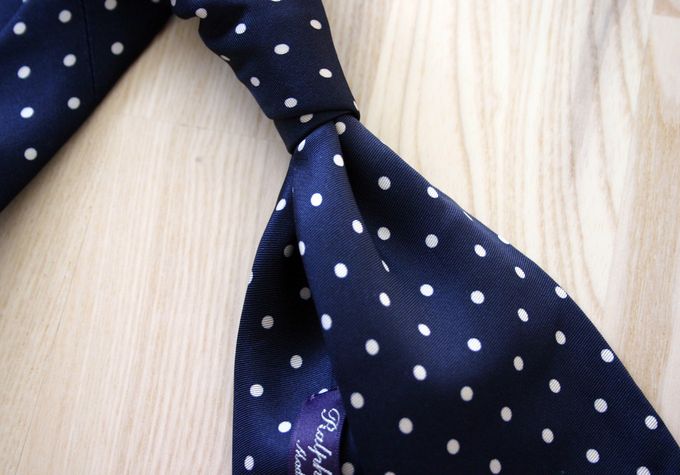 I personally prefer printed foulard silk such as my Ralph Lauren Purple Label (bought for a great price from malfordoflondon.com) tie pictured here. This item is able to cope with nearly any kind of business outfit, but due to its 3.5" width I prefer to wear it with dressier combinations only. That said it can pretty much rock it with any kind of a suit, always looking classy. For summer and winter I have been looking for 3.15" or 3.25" options in linen and wool, but there are still many other things on my list of items to get so they are going to have to wait for now.