Item of the Week: Printed Cotton Shirt
This week's item post will include a short review of a printed SuitSupply cotton shirt I got recently (also worn here).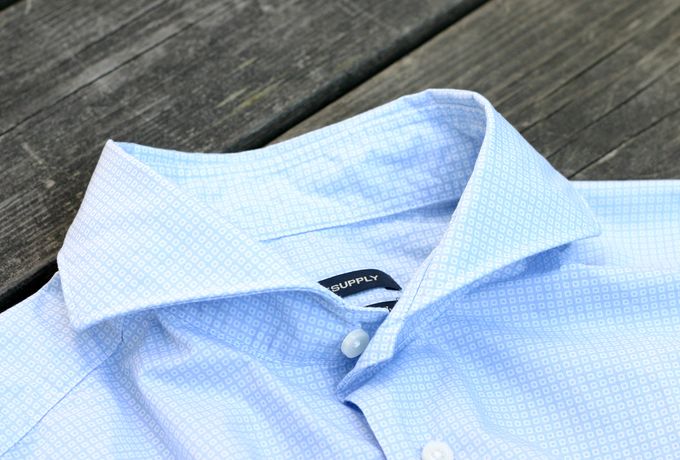 This spring summer season different kind of printed patterns have been pushed to the market from almost every brand, pretty much both in the street and classical ends of the menswear spectrum. I myself was long looking for a navy one with white polka dots and a pretty spread collar, but never quite found the perfect one. Rose & Born had one close to what I wanted, but the only time I've visited Stockholm this year I sadly missed their opening hours.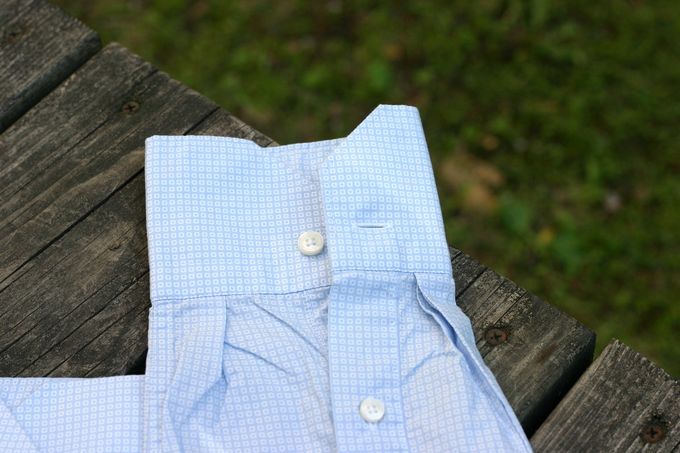 Anyway, after I saw this one on SuitSupply's selection I liked the pattern quite a lot and thought why not. And yes, the pattern is pretty cool and versatile, not as striking as many of the print patterns out there are. However, the fabric quality is terrible. Before I assumed the fabric quality of the 59 Euro shirts would've been the same as what SuitSupply's shirts previously have been. It isn't. As a reader commented here on my site earlier in the comment section of a post, it's like paper. And yes, I really mean paper as in p-a-p-e-r.
So, a small word of warning. I'll be avoiding their cheaper shirts from now on. On the other hand, all three of the premium shirts I've purchased after they introduced the two price levels have been fantastic and no doubt the best bang for the buck I've ever had in shirts.