Large Print Wool Pocket Squares by Exquisite Trimmings
When putting together an outfit, the fun part is always the accessories. While I very much prefer quite simple and perhaps more casual accessories during summer, fall is all about having a little bit drama and stronger colors. Burgundy, burnt orange, purple, mustard, you name it - this is what fall is about. So, when I was in touch with Exquisite Trimmings some time ago, we thought their new wool pocket square and shantung ties would make an interesting feature to my readers. Here is part one in my usual style, fresh pictures from this morning. How lucky was I to have all those beautiful chestnuts spontaneously fall into the pictures!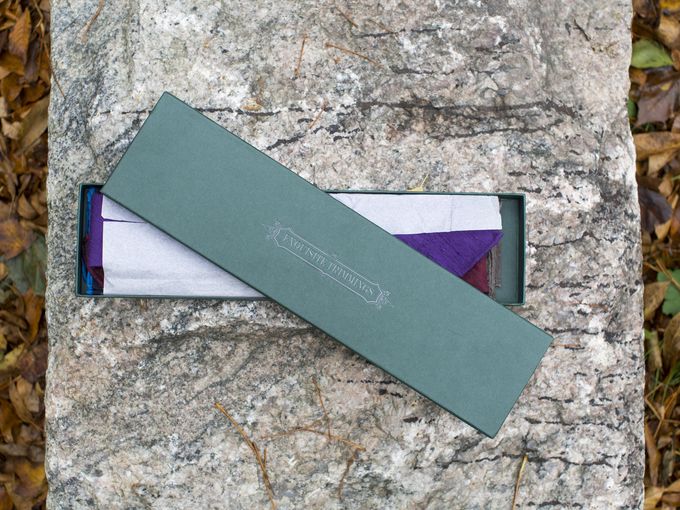 As with all ET's pocket squares, the two pocket squares here are both made in England. The colors are vibrant but not overly saturated (read: in-your-face loud) and the print quality is sharp. The handrolled edges have been made with care, both materials are wonderfully lightweight and the quality is proper "5/5 would buy again" all around. Lovely additions into the large print pocket square market, and a special comment has to be made for the London-based company's use of very versatile color combinations in their pocket squares.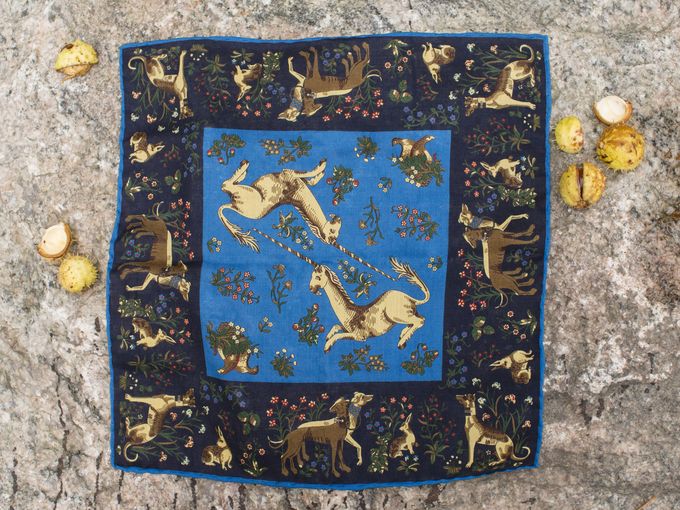 The first square is the navy and sky blue rare unicorn print pocket square, 42cmx42cm (16"x16"), handprinted in England on a 40% silk 60% wool fabric. Already a classic, I'd see this squares used with a soft-textured dark grey suit, white shirt and a royal blue grenadine tie (naturally it goes with virtually anything).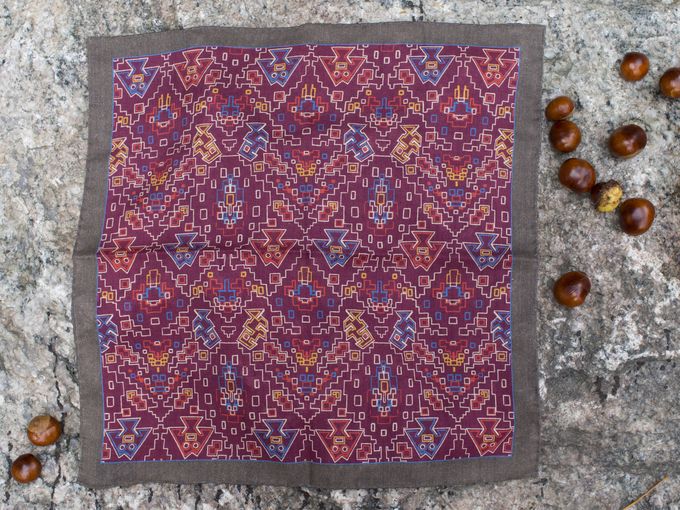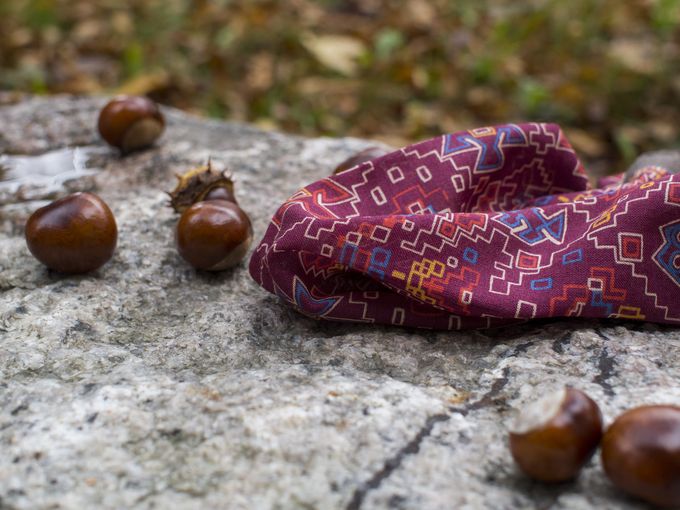 The second featured seasonal pocket square is the wine aztec print pocket square, again 42cm x 42cm (16" x 16") but a different wool silk blend fabric with a 30% silk 70% wool ratio. It features a wine with grey borders base that has an aztez-inspired multicolor pattern on top. Again, one of those pocket squares that will go with various ties with ease. My recommendation though, use it with a navy flannel suit, white with navy stripes shirt and a burgundy herringbone cashmere tie.
The next few days will feature an outfit and more seasonal and interesting items such as knitwear, more accessories and coats. In the meanwhile, have a great Saturday!