L.B.M. 1911 2801 Fit Jacket In Winter Look
Another fall/winter look photographed last year, this one combines some quite basic elements and some great winter fabrics. Moleskin jacket, wool pocket square, wool flannel trousers and soft brushed merino wool socks are all very much at home on a mild winter day. My personal favorite thing about this particular look, though, is how the greens and the greys work well together.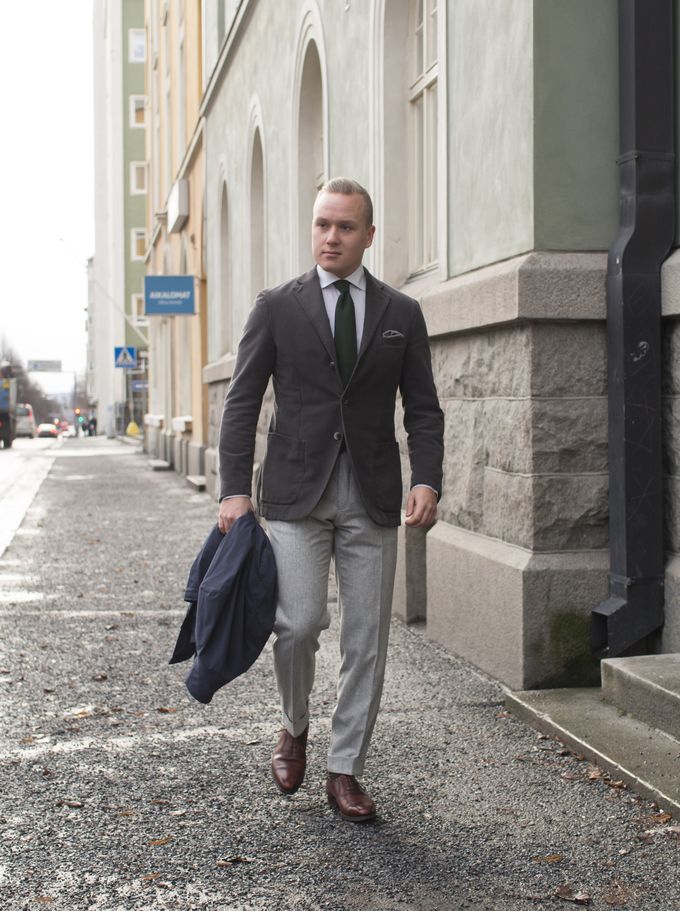 The dark green moleskin jacket is from L.B.M. 1911 (2801/John fit), grey striped shirt from SuitSupply, green grenadine silk tie from E.G. Cappelli, "noname" round wool pocket square from Barneys New York, brown polka dot suspenders from SuitSupply, light grey wool flannel trousers from SuitSupply, brown merino wool socks from Falke, oxfords from Crockett & Jones and coat from Sealup.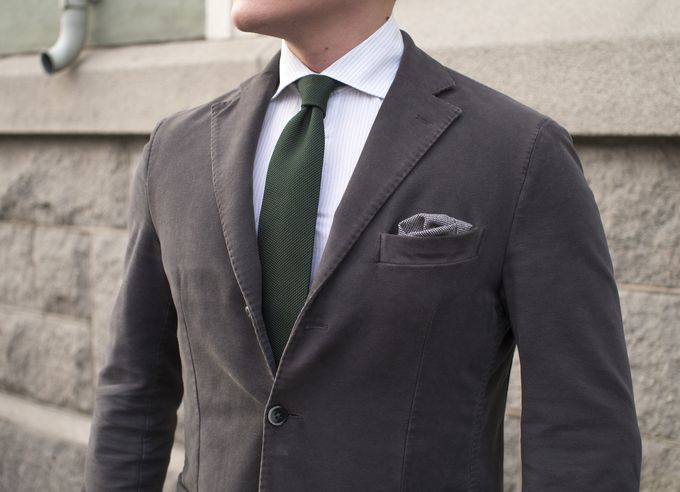 A fantastic green MTO grenadine tie from E.G. Cappelli, birthday present from my girlfriend last year.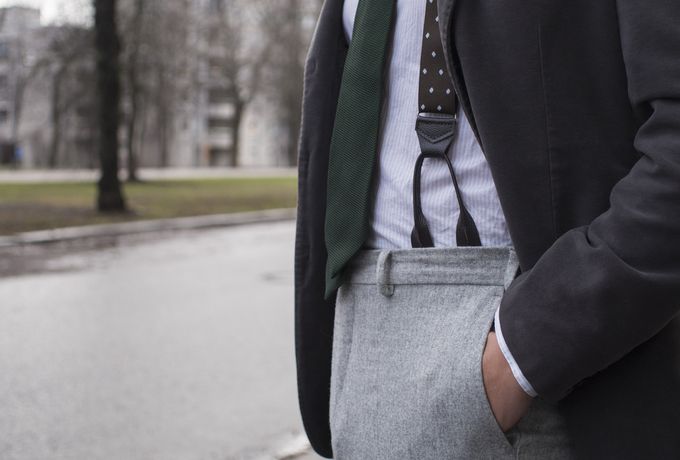 A good picture to have a closer look at the great texture these wool flannel trousers have.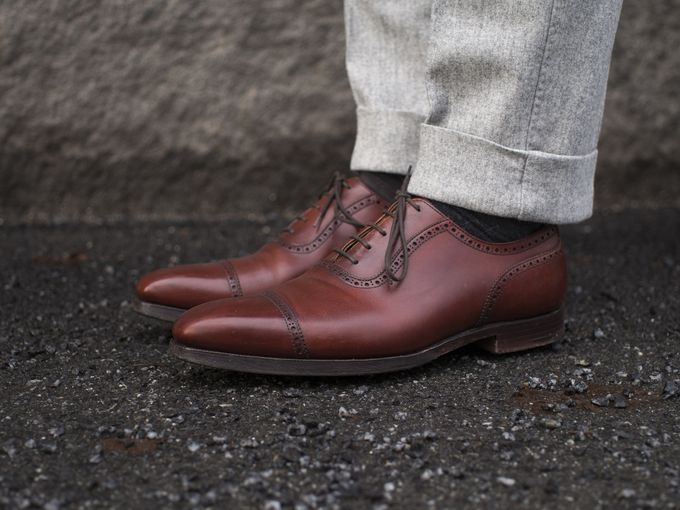 Looks like I'm hovering above ground due to all the gravel on our roads. The Westbournes have a rubber insert though so they don't mind.