Lightweight Cashmere for a Chilly Summer Day
Even though this summer has weather wise been probably the best one I can remember, seems we finally got some of that normal Finnish summer weather. After freezing my ass off the day before, I got to work a little better prepared the next. So, it was time to dig out one of my first SuitSupply purchases from years ago, a navy lightweight cashmere vest that can be buttoned all the way to the top.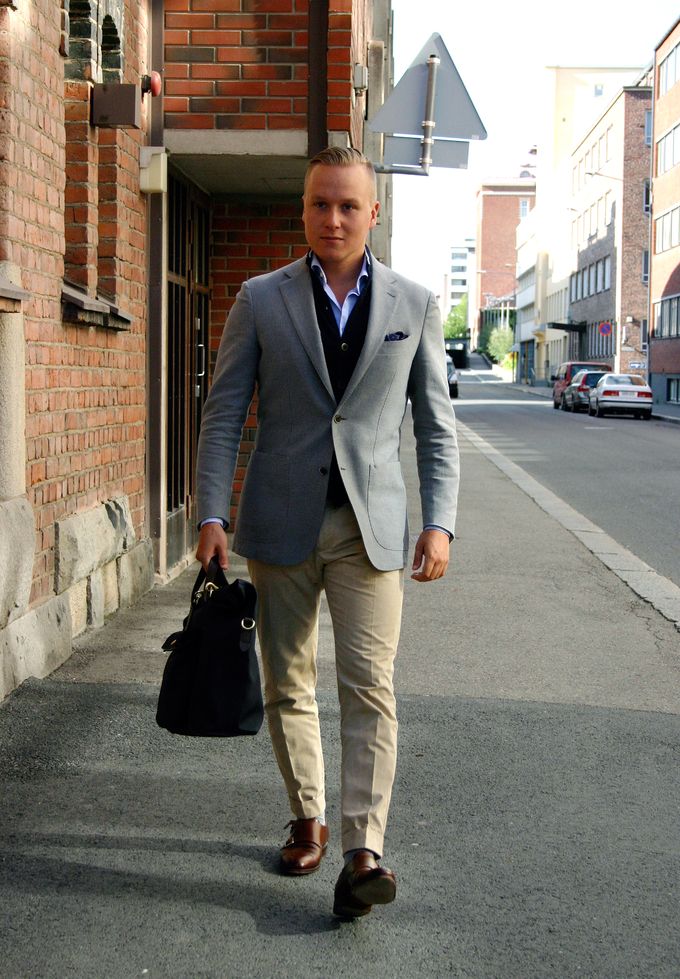 Worn items include a SuitSupply jacket in the Havana fit, SuitSupply cashmere vest, sky blue SuitSupply spread collar shirt, A. Christensen pocket square, Equus Leather bridle leather belt in oak brown (still looks like it was brand new after 6 months of weekly wear), SuitSupply trousers, Pantherella socks, Meermin double monks and a navy Mismo MS Soft briefcase.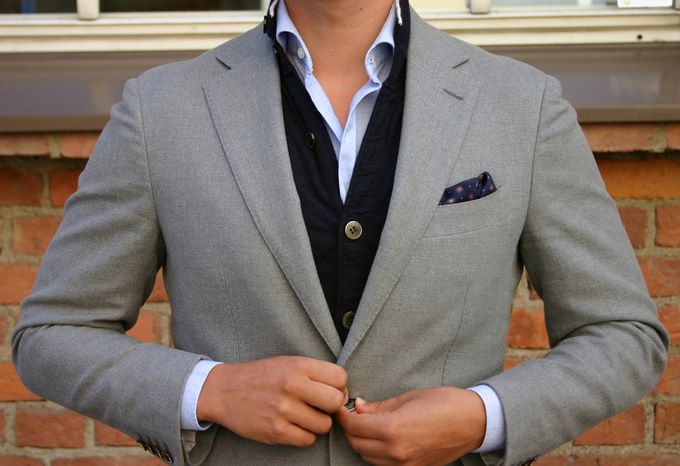 I really like the design of this vest. A normal v-neck design is just not as cool.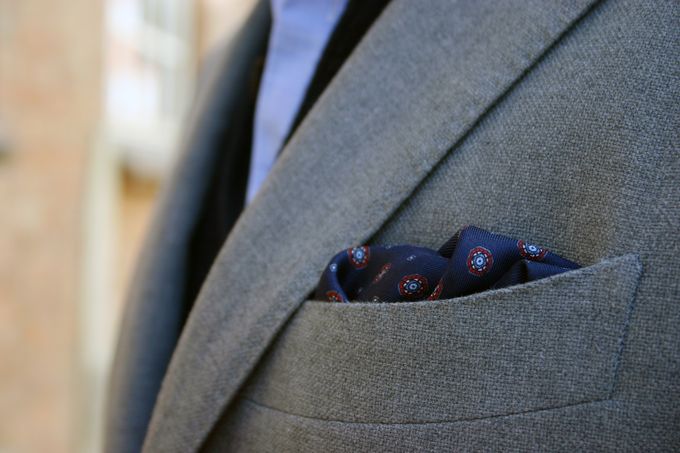 I also wanted to have a little bit of color mixed with the grey/navy/khaki theme, so I opted for this navy with red print silk pocket square.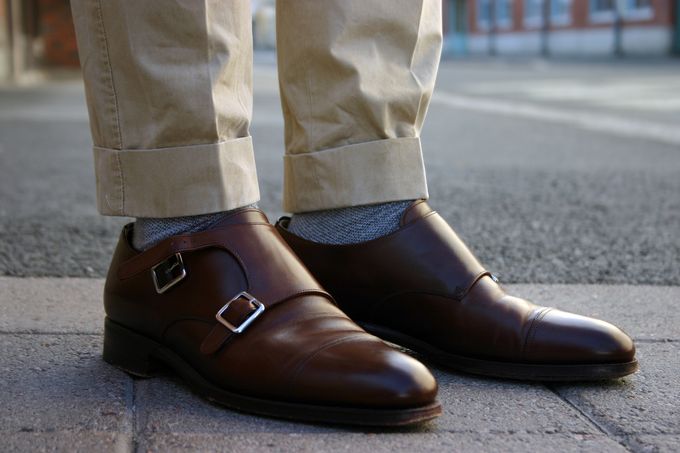 And lastly, my brown Meermin double monks. They are doing alright, but I have to say the leather on these ones wasn't as good as on my other two pairs. Then again, for shoes that cost only 160 Euros they are looking pretty awesome.