Unstructured Lubiam Flannel Jacket and SuitSupply Flannel Trousers
Another rather timeless sport coat combination, this one plays with blue, brown and grey colors. The jacket worn here is from Lubiam's sub brand Luigi Bianchi Mantova, and is probably my favorite jacket of all time. Going with a navy and grey jacket / trousers combination leaves pretty much all the options open when it comes to accessories, and I've decided to go with brown and blue on this occasion.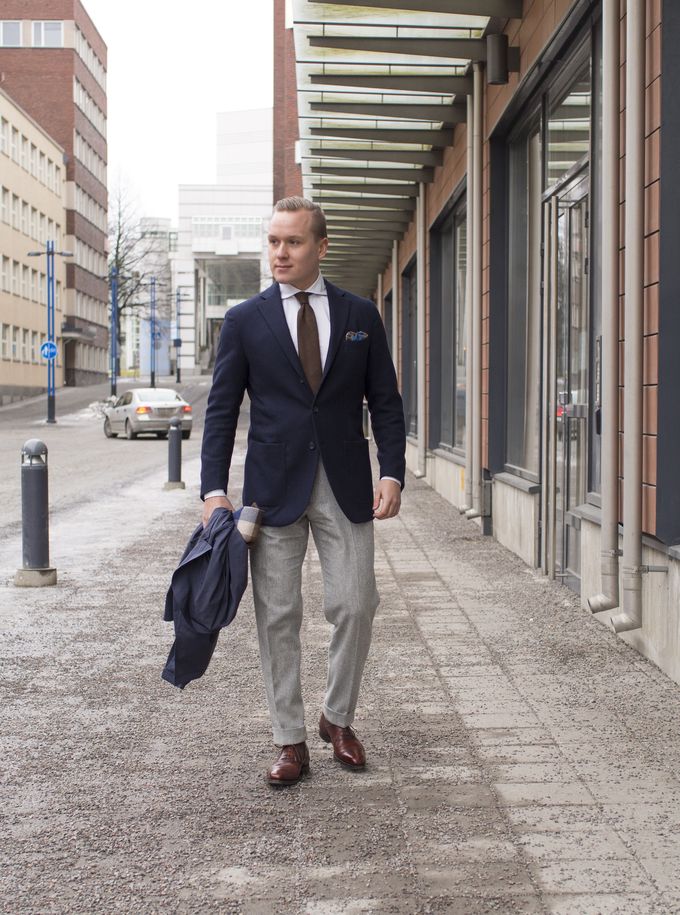 The shirt is white oxford cotton and from SuitSupply, tie pure cashmere and from Brioni, pocket square wool silk blend and from Drake's London, belt from Alden, trousers light grey wool flannel and from SuitSupply, socks from Corgi, Adelaide Oxford shoes from Crockett & Jones, coat from Sealup and a gingham check wool scarf from Berg & Berg.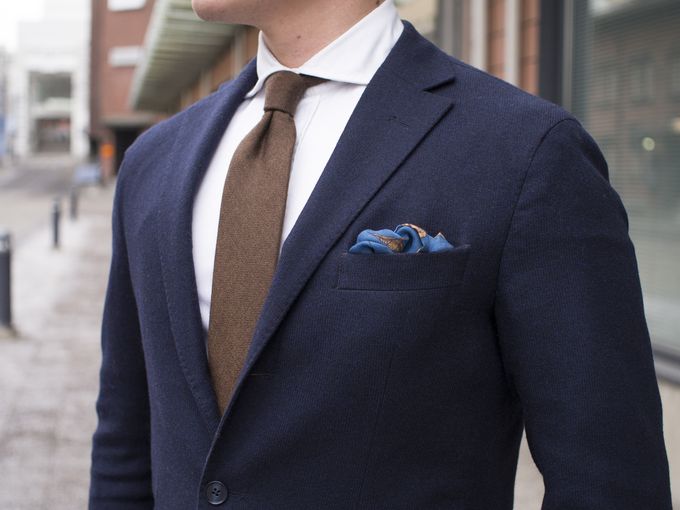 I usually go for a pocket square that has a "secondary color" that complements my tie. Usually that means a similar color to my tie, but not always.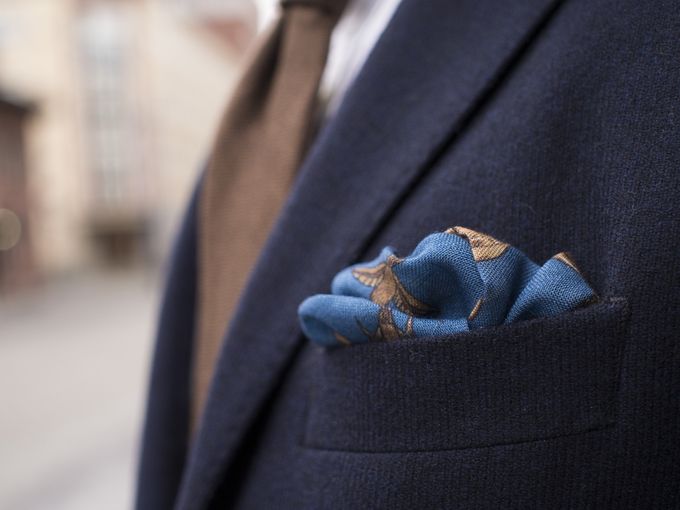 Just love the texture on the wool silk fabric Drake's uses for their winter collection pocket squares. The weight is also just perfect for all kinds of folds.