Meermin Scotch Grain Double Monks Up Close
Today's text will mostly include pictures and some thoughts on my Meermin double monks, a gift received a bit over a week ago.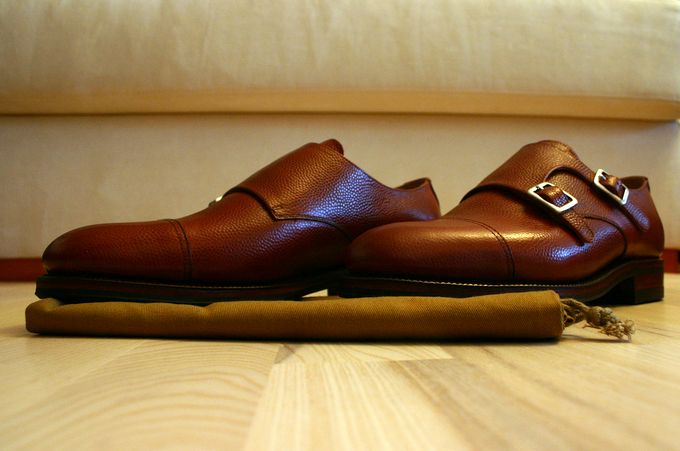 So, a goodyear-welted double monk shoe made on a Dainite-style rubber sole. The leather used is a brown that seems to change its color quite a bit between different lighting. Outside it is near to a honey sort of color where as inside it tends to look close to a regular chestnut brown.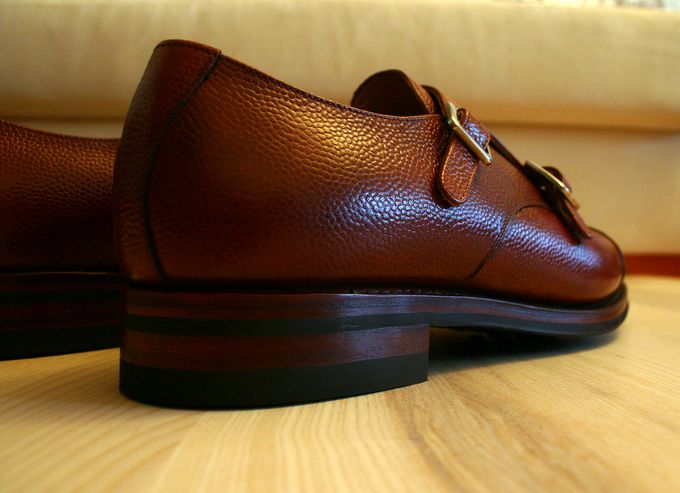 The last used is Meermin's Hiro last, forming a beautiful elegant shape that is slightly elongated but not overly aggressive.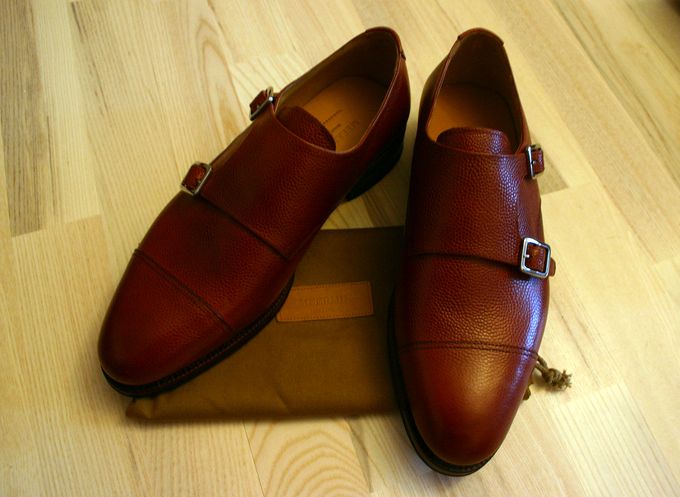 The Dainite-style sole is my favorite option for the Northern winter. The soles used by Meermin (from my experience with my Longwing brogues) are from the softer end, leading to a less slippery but naturally a bit faster-wearing sole. There is one extra feature on these soles worth mentioning, and that is that they have a bevelled edge. This makes the soles appear thinner from an upward angle, something I actually haven't seen in any Dainity-soled shoes before.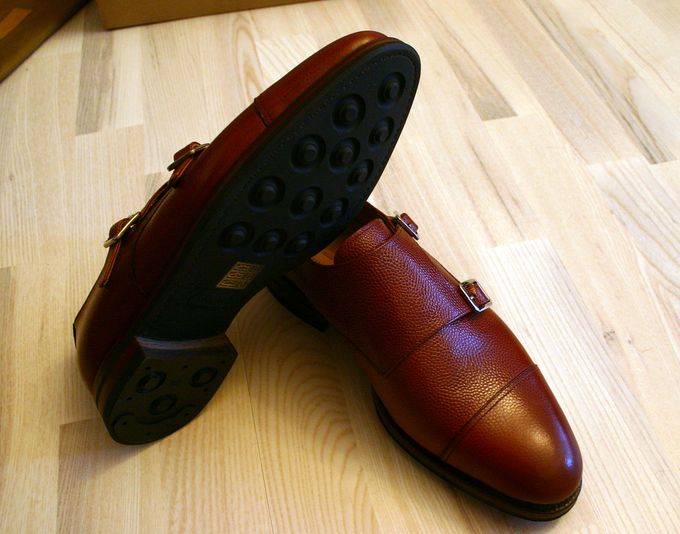 The way I would describe the shoe fits is definitely true-to-size, and for anyone thinking of purchasing a shoe in their Hiro last I would recommend their normal size. Also, I would say that the finishing and details on this pair is better than in my previous Meermins. The quality of the leather feels pretty good as well. To conclude making these in my opinion the best option for fall/winter season double monks in the 150-300 EUR price range. And to be honest, there really aren't any other options equipped with a thick rubber sole.