Menswear Approved Wool or Cashmere Hat For Fall 2013
Today's weather forecast was showing snow for Friday, so I figured what the hell, let's see what there is. If you wear a suit or any more formal combination, you're still better off not wearing a hat at all. However, a quality wool or cashmere beanie is a viable option for any more casual look. Where as fashion brands have been offering wool hats for years, being fashion brands they usually stamp their products with idiotic logos. Luckily, many menswear brands have recently included some great-looking options into their fall/winter collections. Here are three picks (in no specific order) that will keep you warm and look good doing it:
A budget option, SuitSupply offers their hat in grey, burgundy and acid (yes, acid). As soft as any cashmere hat, but a word of warning unless you have a massive head. I've personally had one of these from the last season, and it was rather big. It's also not that thick so if you're living in very cold or windy conditions this might not be the warmest option. If you are a big guy though and want an option that's at its home at around zero degrees Celsius this will most likely fulfill your needs for just 59 Euros.
Berg & Berg Olive Aran Cable Cashmere Hat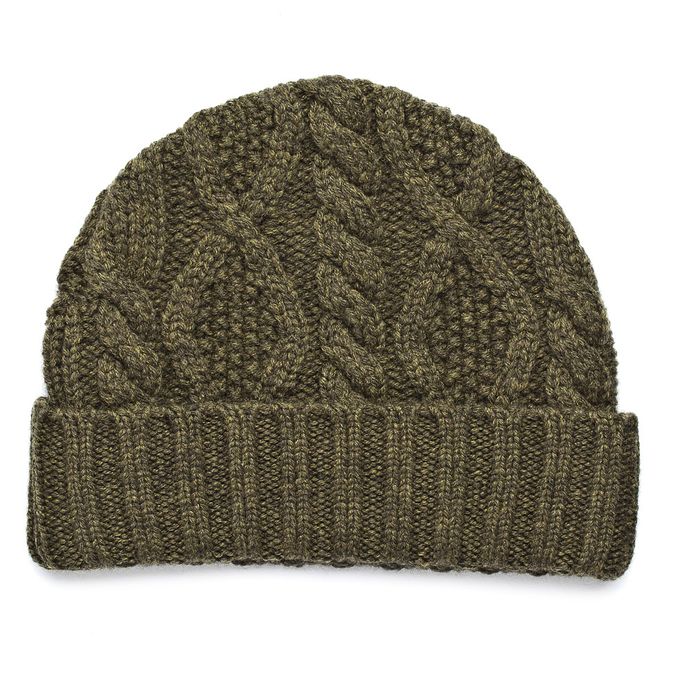 Then, Berg & Berg. This year my favorite Norwegian company offers cashmere beanies in several colors, this olive one perhaps being my favorite. The navy and the regular ribbed brown are also pretty cool. Berg & Berg's hats look a bit thicker and better shaped (not as "deep") than SuitSupply's, but I haven't had a chance to try them in person though. If your style is more street, go for the cable knit models, if it's more formal take a normal ribbed one. Made in Scotland by Johnstons of Elgin, so quality should be top notch.
Grey Viola Milano Cashmere Beanie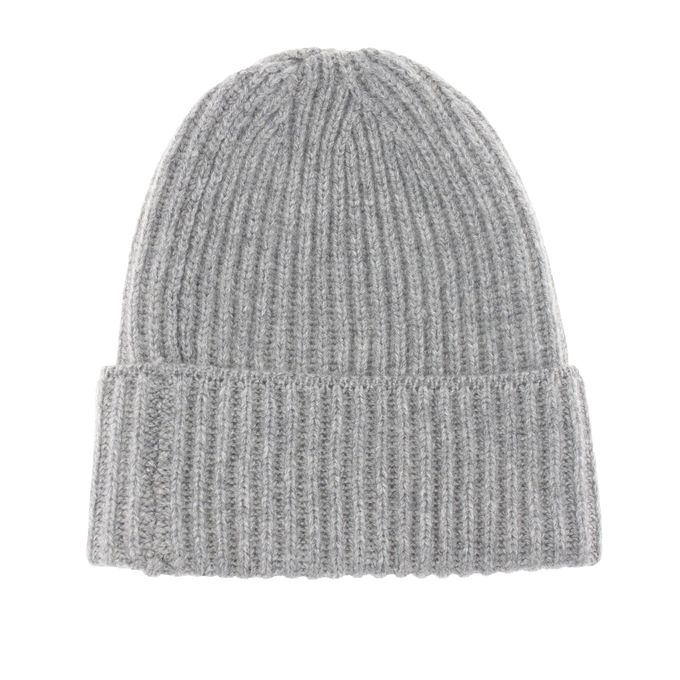 Third, Viola Milano. This 2012 founded menswear brand has been pushing quite a lot of neat-looking stuff into the market lately, and now there's also a couple of beanies to choose from. 100% cashmere, handmade in Italy, eight solid colors and this basic grey being my favorite. Unfortunately, no information on sizing, but if this one looks like a good fit for your I'm sure Viola Milano's customer service will answer to any queries quickly.
The pictures in this article are from suitsupply.com, bergetbergstore.com and www.violamilano.com.