Menswear Hotlist February 2016
While waiting for my flight at Dusseldorf airport's Junkel Lounge last week, I had a few moments to write for the blog. Initially I thought of  discussing some major changes that in my opinion can be seen in the menswear scene, something I quickly touched in my Pitti Uomo 89 review. That made me think though, why just write one piece everyone will forget about soon enough anyway. Maybe there was an entirely new form of articles that could be created here?
The result was a new type of post format where I'm going to be listing the winners and losers menswear world at any given time. I might be doing this type of a post every month, but probably at least quarterly. We shall see how much time and/or inspiration I have. And how does it work? Well, I'm planning on listing the trends that are going up as well as those that seem to be fading away. Naturally, this will be my personal view only, many will probably disagree with the points I'm bringing up. Which is fine, I'm not really writing to please everyone. So let's begin.
Hot - Semi-spread collar styles with long collar points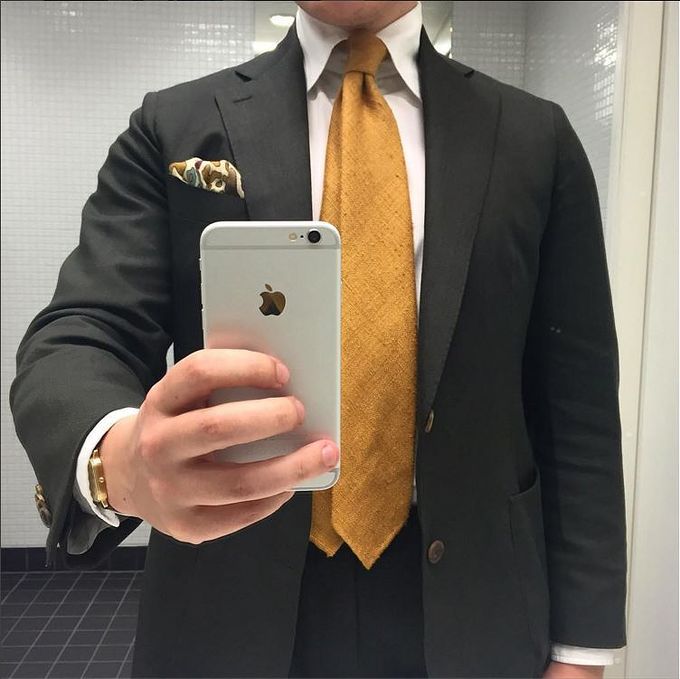 The spread collar has been quite popular over the last years, and we've seen more extravagant iterations of the collar style each year. Some shirts almost seemed like there was no collar at all with the collar points basically facing backwards. Now, the most outrageous spread collar designs seem a little bit more rare and you can see most early adopters of the scene opting for a more classic semi spread collar. The next collar style to go for will have quite a bit of hight and the spread is quite moderate. The collar points remain fairly long, giving you that sort of Neapolitan look.
Hot - Instagram as the blog platform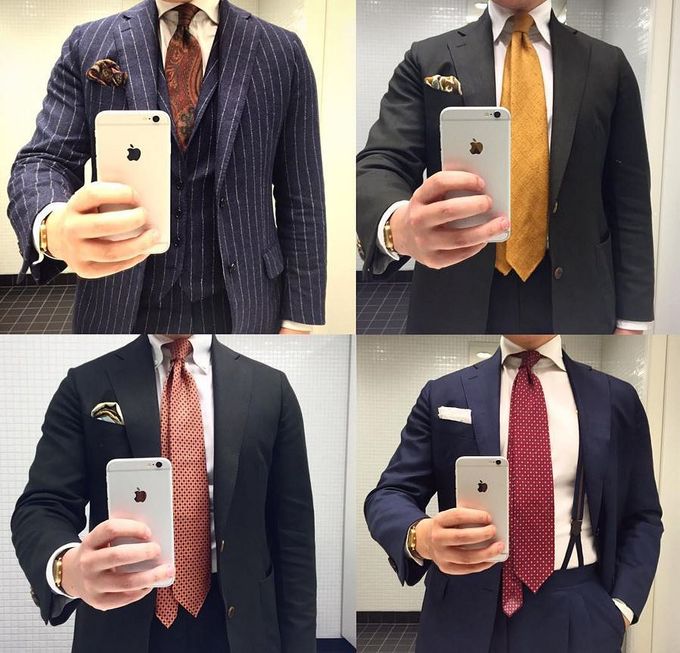 This is something I think most bloggers have noticed over the last year or two. The visitor stream is moving to Instagram in an increasing fashion, leaving less room for more in-deep coverage. Even though I've been writing here for quite a few years now, I do quite like the change. Instagram as a platform has already transformed the way you can interact with your readers, making discussions more casual and simply easier. The private messages on Instagram also work well, giving even more options for discussing with your followers. And finally, being less time-demanding, the more casual and instant content that Instagram does work quite well with my hectic professional life.
I also personally really like how Instagram has given me a great tool to communicate with other bloggers. Before Instagram was really a thing, it was mostly up to Facebook messages and emails to stay in touch with other menswear enthusiasts. Now you're kind of automatically up-to-date with what your friends are doing and how the current trends are developing around the world. When you're active in the menswear scene, I'd say it's always a lot better to do a mutual Instagram follow with a new acquintance than change business cards.
Mildly hot - Handrolled ties with really neat stitching and vintage feel fabrics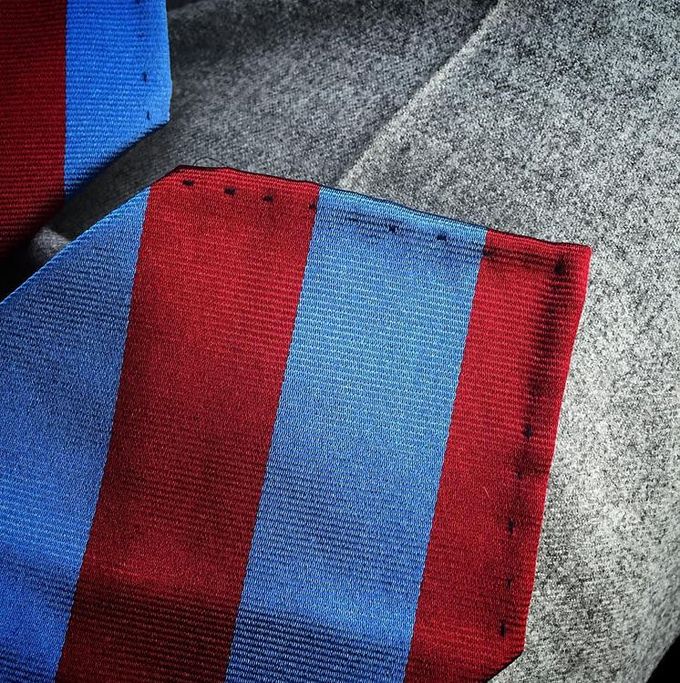 I've been a fan and an owner of E.G. Cappelli's ties for a longer time, and the sort of rush I get from bespoke ties was somewhat renewed lately as I came across Passaggio Cravatte's Instagram. The vintage feel you get from all those Naples esq fabrics combined with the bespoke aspect and the quality of craftmanship in general makes these pieces quite unique. As the whole vintage theme is already super hot in the classic menswear world, this theme will definitely be on the rise in the coming years.
Getting cold - Double monk shoes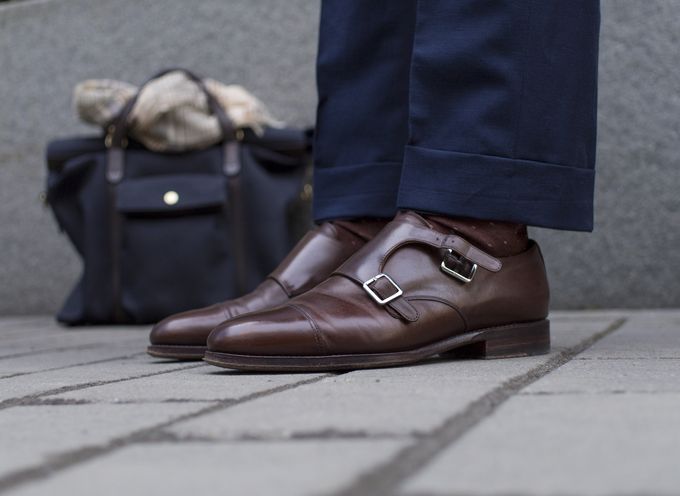 Oh, how the double monk was the business just a few years ago. This is starting to be the past now however, and we're seeing less and less of this shoe model on the streets. I personally don't really use my pairs at all, despite having four of them. In fact, I just stepped into my brown suede Carminas a couple of days ago, just to instantly remove them and change into my trusty Alfred Sargent Oxfords. What's happening then, and why are the double monks a little less cool all of a sudden?
The way I see it is that this is also partly to the changes we see in the world of classic menswear. Many more classic features are coming back or have already come back with a blast, and the sort of super slim cut washed cotton jacket and khaki trousers look is starting to look a little bit dated. Quality and the art of tailoring, bespoke and craftmanship in general, these are the things that people value more and more. With the more tailored and handmade clothing comes more timeless shoe designs which are mostly different types of Oxfords. For those summer shoes the front line seems a bit more experimental, but I believe we will be settling with some new variations of loafers, perhaps with braided strings EG Belgravia style.
Cold - Overly slim fits and high button stances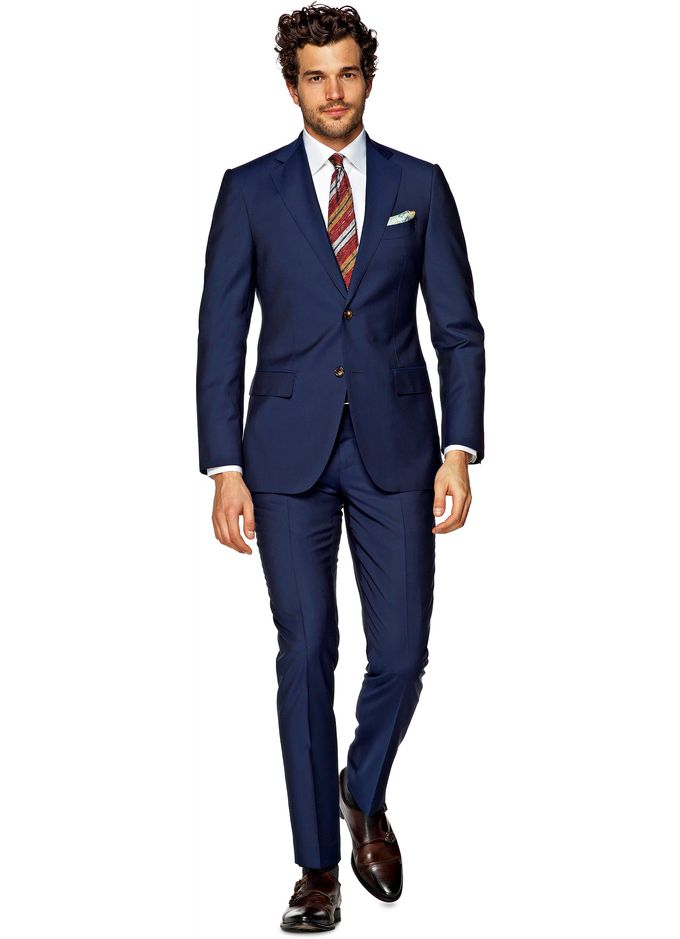 This final part is really continuing the same rant that has been going on through this whole text. Although most ready-to-wear brands still keep making really slim jackets with unreasonably high button stances and it's hard as **** to find ready-made trousers with proper rise, the frontrunners of the audience have already moved on. For years now, the preferred fit has been getting fuller and more comfortable-looking, away from the spiderman spandex fit. In summary, these are most of the features that make a suit look manly and create that famous V shape that make us look like men and not boys.
So, here's my February (Just in time on leap day..) list that's based on a month of scientific research. Do you agree?